New cohort of Bellagio Center residents join ranks of more than 5,000 global changemakers spanning over six decades and 130 countries
NEW YORK | March 22, 2023 ― The Rockefeller Foundation Bellagio Center announced the first cohort of 2023 residents selected for a month-long residency program in Bellagio, Italy, and officially opened a call for 2024 applicants with a registration period until April 26, 2023. Since launching in 1959, the Bellagio residency program has welcomed more than 5,000 artists, policymakers, scholars, authors, practitioners, and scientists from 130 countries, including 100 recognized as Nobel Laureates. The residency provides leaders with time in a remarkable setting to work, as well as connections to a growing network of past Bellagio Center residents around the world, all of whom have demonstrated a commitment to social impact aligned with the Foundation's mission.
"We're thrilled to welcome the first cohort of residents of 2023 to the Bellagio Center," said Zia Khan, Senior Vice President of Innovation at The Rockefeller Foundation. "For decades, Bellagio has supported breakthrough ideas, innovations, and coalitions that address our biggest challenges. Like the residents before them, our amazing 2023 cohort will use this unique opportunity to think, work, and engage with each other in a very special setting. We're excited for the big accomplishments and new friendships that will soon emerge. Our broader Bellagio community welcomes them." ​​
For over 60 years, the Bellagio Center has supported many meaningful advances through its residency and conference programs and is globally renowned for fostering cross-cultural and interdisciplinary exchange. Each year, the Bellagio Center residency program offers approximately 100 best-in-class thinkers and doers the chance to develop the ideas, art, policies, and breakthroughs that will help to promote the wellbeing of humanity by making opportunity universal and sustainable.
First Group of 2023 Bellagio Center Residents
Bellagio Center residents develop a wide array of solutions to pressing global challenges. The 2023 cohort includes an intentional focus on climate & green economies and gender equality, which reflects The Rockefeller Foundation's commitment to addressing the climate crisis, and empowering women leaders. The residency cohort is diverse, being majority female with nearly half of residents coming from the Global South.
Climate & Green Economies
Chris Benner
Rosabelle Boswell
Amy Chester
Maria Alejandra Escalante
Alexandra Garita
Alex Godoy
Lesly Goh
Maja Groff
Josh Karliner
Ruth Nyambura Kilonzo
Shailendra Kumar
William Masters
Reema Nanavaty
Anita Nayar
Mary Nichols
Manuel Pastor
Alfonsina Peñaloza
Maureen Penjueli
Apiwat Ratanawaraha
Somini Sengupta
Nabeel Siddiqui
Kristina Skierka
Jeremy Tamanini
Zoé VanGelder
Mariama Williams
Equity & Economic Opportunity
Emily Arnold-Fernandez
Chye-Ching Huang
Rajiv Lall
Reuben Jonathan Miller
Lara Rabiu
Erica Smiley
Gender Equality
Ibtissam Bouachrine
Saker El Nour
Maria Floro
Gabriella Gomez-Mont
Caren Grown
Safeena Husain
Hina Jilani
Samantha Karlin
Markus Knigge
Sabrina Mahtani
Birte Meier
Ȃurea Mouzinho
Adebayo Olukoshi
Ai-jen Poo
Anita Ravi
Emiliano Rodriguez Nuesch
Abril Saldaña
Crystal Simeoni
Theo Sowa
Meg Urry
Health
Robert W. Blum
Clarence Braddock
Steve Davis
Sheri Fink
Conrad Keating
Diah Satyani Saminarsih
Carlos P. Santos-Burgoa Z
Human Rights & Global Security
David Carden
William Drozdiak
Greg Fischer
Alaa Murabit
Molly O'Toole
Kenneth Roth
Leadership, Law, & Policy
Nancy Gertner
Mona Lynch
Laurence Lien
Iddo Porat
Janet Salazar
Dariusz Wojcik
Responsible AI & Data
Julia Angwin
Payal Arora
Meredith Broussard
Afua Bruce
Kasia Chmielinski
Jim Fruchterman
Sam Gregory
James Guszcza
Ray Jayawardhana
Revathi Kollegala
Ojoma Ochai
Cathy O'Neil
Daniel Wolfe
Visual Arts, Literary Arts, Filmmaking
Sabika Abbas
Panch Alvarez
Gloriann Sacha Antonetty
Varda Bar-Kar
Diana Evans
Feras Fayyad
dream hampton
Ladee Hubbard
Rachel Kadish
Edie Meidav
Sungi Mlengeya
Elissa Blount Moorhead
Gabriela Ortiz
Jasmeen Patheja
Vaishali Sinha
Joel Toledo
Molara Wood
Emilia Yang
2024 Call for Applications
Beginning today, The Rockefeller Foundation is accepting applications for residencies in 2024. This year, in addition to a general open call for applications on any topic, the Bellagio Center Residency Program is prioritizing three themes: Reinventing Capitalism, Promoting Wellbeing, and Addressing Climate Change. These themes reflect the commitment of The Rockefeller Foundation to support leaders to innovate and discover new solutions to address our most urgent global challenges.
"The Bellagio Center is singular in its ability to attract and connect leaders that change the world," said Sarah Geisenheimer, Vice President of Innovation at The Rockefeller Foundation. "We are looking forward to receiving applications for our 2024 residency program from leaders across the globe with breakthrough solutions to mitigate and adapt to climate change, reimagine economic systems to work for more people, and promoting wellbeing. We are proud that the Bellagio Center can host leading thinkers and doers to advance solutions to these pressing issues."
The Rockefeller Bellagio Center Impact
Former residents include Supreme Court Justice Ruth Bader Ginsburg, Nobel Laureate Joseph Stiglitz, former Deputy Chief Justice of South Africa Dikgang Moseneke, renowned author Maya Angelou, and former president of Ireland Mary Robinson. The Bellagio Center also has a long history of convening the very best in their fields to solve the world's most pressing problems, including meetings that led to the Global AIDS Vaccine Initiative and changing the course of philanthropy with "impact investing" in 2007. You can see the full list of 2022 residents here.
---
About The Rockefeller Foundation
The Rockefeller Foundation is a pioneering philanthropy built on collaborative partnerships at the frontiers of science, technology, and innovation that enable individuals, families, and communities to flourish. We work to promote the well-being of humanity and make opportunity universal and sustainable. Our focus is on scaling renewable energy for all, stimulating economic mobility, and ensuring equitable access to health care and nutritious food. For more information, sign up for our newsletter at rockefellerfoundation.org and follow us on Twitter @RockefellerFdn.
Media Contact
Wyatt Goodwin
The Rockefeller Foundation
+1 212 852 0000
wgoodwin@rockfound.org
Feature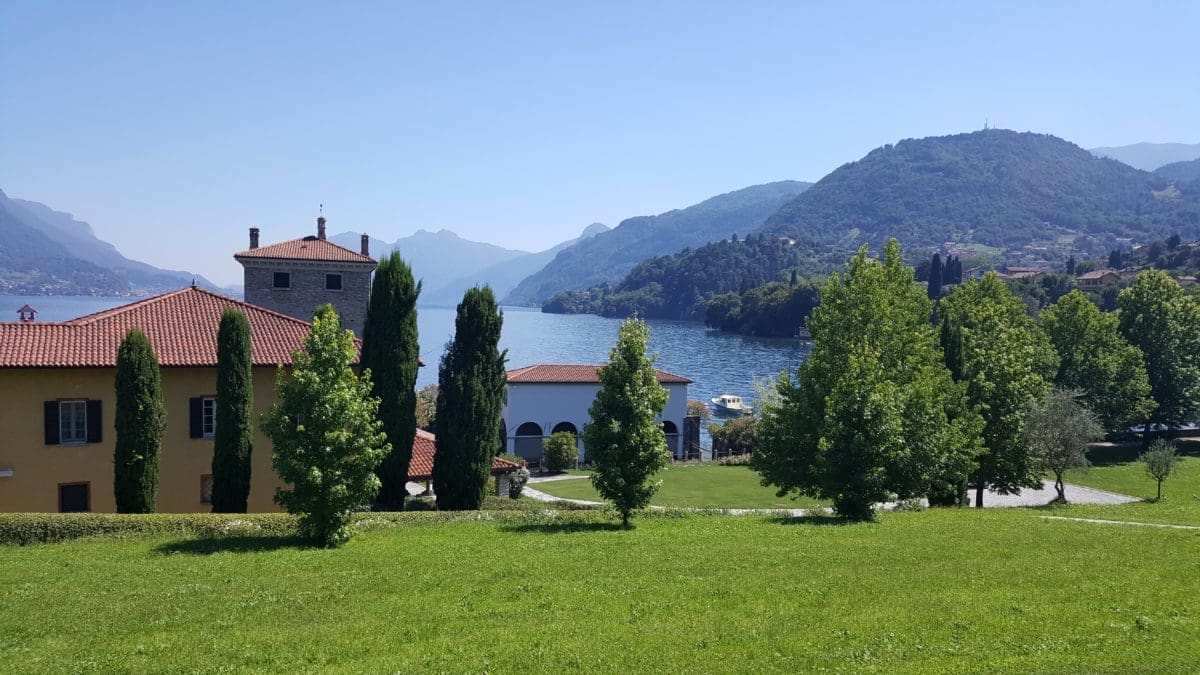 The Bellagio Center Residency Program
The Rockefeller Foundation's Bellagio Center Residency Program offers academics, artists, policymakers, and practitioners an opportunity to unlock their creativity and advance groundbreaking work through the completion of a specific project in a residential group setting during 4 weeks of focused time. The Bellagio Center Residency is an unparalleled opportunity for deep exchange among leaders from […]
More