Appointed in 1993, Ruth Bader Ginsburg served as an influential member of the U.S. Supreme Court until 2020. Before that, she stayed at the Bellagio Center and emerged with a commentary on the law's support of gender-based discrimination.
Joan Ruth Bader Ginsberg was a scholar-in-residence at the Bellagio Center in 1977. Back then, she was faculty at Columbia University Law School and supervisor of the ACLU's Women's Rights Project. She was also a general counsel to the American Civil Liberties Union.
In the summer of 1977, Bellagio overflowed with ideas from brilliant academics who produced research on ever-prescient matters. Among them were a study on international energy supply and another on how collegiate education influenced career choices for American women. Not surprisingly, Ginsburg's practice was rejuvenated from her time at Bellagio. Her commentary on the law's support for gender-based discrimination was published shortly after.
Read on to glimpse Ruth Bader Ginsburg's experience in her own words.
In the summer of 1977, I had the good fortune to spend a month at the Bellagio Center. I was, at the time, a member of the Columbia University Law School faculty, a general counsel to the American Civil Liberties Union, and supervisor of the ACLU's Women's Rights Project. Superintending and participating in a series of cases designed to advance the equal citizenship stature of men and women occupied all my waking hours, other than those needed to prepare for and teach classes at Columbia. I planned, during my weeks at Bellagio, to reflect on my litigation endeavors and to write about the cases, explaining their genesis, the principles at stake, strategic judgments concerning the content and organization of briefs, and the eventual Supreme Court decisions. At the Villa, I enjoyed the quiet time needed to compose my commentary, which was published some months after my stay. The Villa, so beautifully situated and elegantly yet comfortably designed and furnished, remains vivid in my memory. I recall the delicious pasta at lunch, different each day, and watching the chef one morning as he demonstrated his art. Late mornings, I would swim in the lake, then climb the many steps up to the Villa feeling virtuous and refreshed. Occasionally, at the end of an afternoon, I would walk down to town, less developed then than it is now, and return in good time before dinner. I experienced such good company, complementing the setting and the amenities. The others sojourning at the Villa were knowledgeable in diverse fields and genuinely interested in each other's projects. We had sessions about twice a week at which one or another of us would describe our summer project and invite conversation, comments, and suggestions. Conversation was also lively at lunch, dinner, and outside during the cocktail hour. A few times during my stay, we arranged group excursions; I particularly remember a lovely day in Bergamo. The conferences that convened each weekend brought new people to the dinner table, and new ideas to consider and discuss. All good things must come to an end, however. I left the Villa wishing I could have prolonged my stay two weeks more. But work was waiting at home, and I approached it with renewed energy.
Feature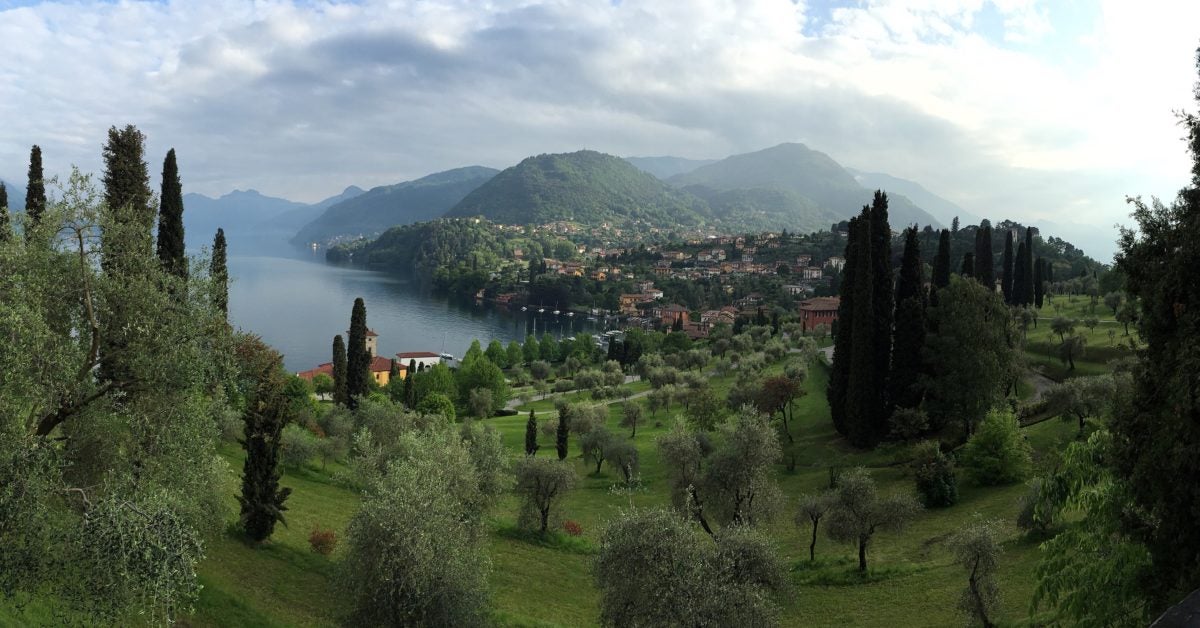 September 2022
Welcome to the second Bellagio Bulletin, where you'll learn of the many ways that the Bellagio Center has supported the work of the world's leading thinkers. We, at The Rockefeller Foundation, are committed to gender equality and the Bellagio Center has helped us to advance the global gender equality agenda. The activities and conversations at […]
More