Bellagio left me feeling energized and motivated to continue. It's as important to work hard as it is to take time to reassess ourselves and our motivations.

Rumbidzai Chisenga

Director, Programs, EJS Center

That's how we can look further ahead and re-strategize. I feel as though I evolved thanks to this convening and my time at Bellagio.

Rumbidzai Chisenga

Director, Programs, EJS Center
Rumbidzai: It was a two-and-a-half-day forum, and we had quite lengthy engagements with The Rockefeller Foundation convening design team who helped us in restructuring the program to enable some of the deep conversations we wanted to have. We had a workshop format that made the most of the larger Center. Some activities required the participants to walk around the residence to be inspired by the scenery, or there were activities specifically designed to aid visualization – for example, in "Future Walks" they would go out and try to imagine the future for themselves. We also had virtual interactions – most of our coaches, including Madam Ellen Johnson Sirleaf, joined virtually to share their remarks and to participate and engage with the Amujae leaders.
Adaeze: I'd like to share a conversation I had with Yawa Hansen-Quao [a social entrepreneur from Ghana]. We were talking about our motivations for what we do, and I told her about how some of my personal experiences have bolstered my conviction for working in health and development. Yawa encouraged me to lead with that in my advocacy work because it would position me as someone with first-hand experience of poor healthcare and development opportunities. Knowing that the entire program was designed to be a safe space made all the difference, and we could share our fears and hopes for our individual goals. There were insights I got from talking to Yawa about myself, and she later shared that she, too, had some insights. That is the product of designing the meetings around the space.
Rumbidzai: Observing the depth of the conversations among the Amujae leaders was very encouraging. The main drive behind the program is that these women support each other as they journey through the hurdles of being in public leadership. Since we're taking a long view on what this program should accomplish, we pay attention to the strength of relationships. The Bellagio Center was ideal for something like that. Another thing that stood out for me was the discussions around the role that men can play in supporting this work of increasing women's representation in public leadership. The leaders opened up about how they can see themselves being supported by male allies.
Adaeze: Yes, it's important to demonstrate that it's not men versus women in Africa – women can be movers and shakers, but also be part of the team. Some of the leaders were able to voice ambitions, which perhaps they were voicing for the very first time. I think the catalyst was the fact that we were in a safe space. They knew they were in a supportive environment, and they could trust that whatever any of the sisters could contribute to bringing their ambitions to reality, it would be done.
Rumbidzai: I definitely agree with you Adaeze. These are highly accomplished women, so their goals are incredibly ambitious – but at the Bellagio Center it seemed that they felt more empowered to express exactly what they wanted to achieve. There wasn't a fear of their private goals getting out before they were ready to execute them. I appreciated that they created that environment for themselves. It resonated with our long-term goal of fostering sister-like connections. We finally saw some of the walls breaking down, and that was very rewarding for us.
It also taught me about the importance of providing space for the Amujae leaders and then letting them be. They just need us to facilitate their gathering to bring them together, and then they'll work things out for themselves. A big lesson for us was to make sure that, whenever we do convene, we leave enough breathing space for them to connect with each other. We'd love to make the convening a regular fixture for the EJS Center.
Adaeze: The entire week just reinforced the need to take a step back and think, envision, re-group, and revitalize. That was a key takeaway for me from the week. I left Bellagio feeling energized and motivated to continue on this path. It's important to work hard, but it's equally important to take time to reassess ourselves and our motivations. That's how we can look further ahead and re-strategize. I feel as though I evolved thanks to this convening and my time at Bellagio.
---
Explore more
To find out more about the work of the Amujae Initiative, visit the EJS Center website.
For more information on the work of Rumbidzai, read her EJS Center team biography or listen to Chisenga explain her work with the AI in her own words in a video from Columbia World Projects.
The work of Adaeze can be explored in her EJS biography or you can simply follow her on Twitter.
Feature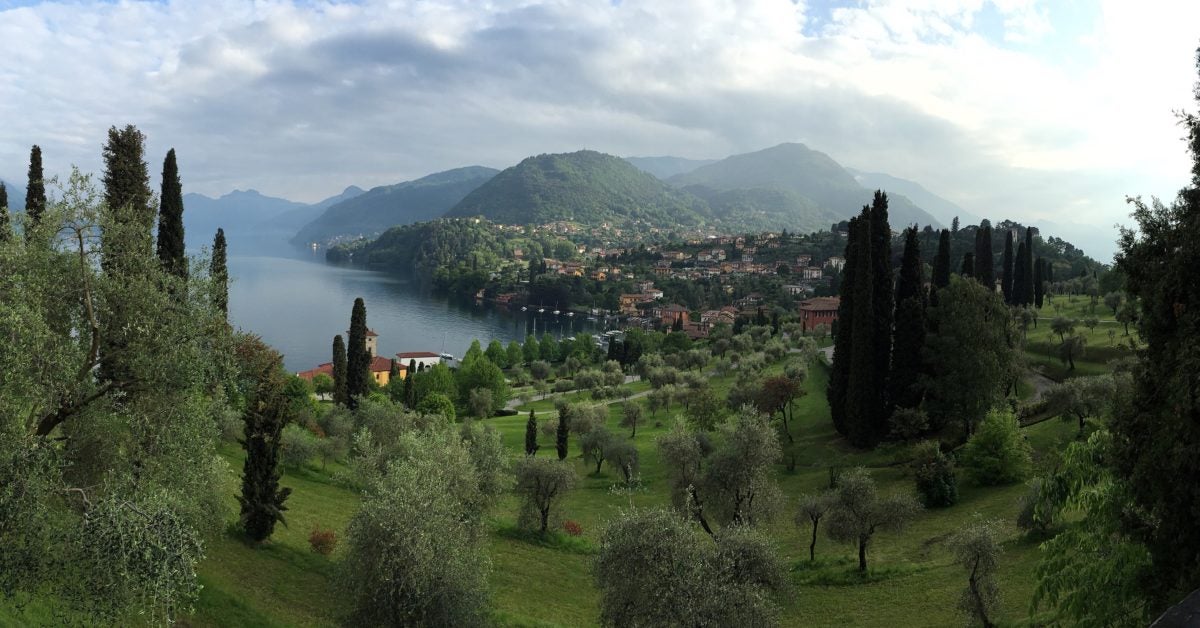 September 2022
Welcome to the second Bellagio Bulletin, where you'll learn of the many ways that the Bellagio Center has supported the work of the world's leading thinkers. We, at The Rockefeller Foundation, are committed to gender equality and the Bellagio Center has helped us to advance the global gender equality agenda. The activities and conversations at […]
More