Finding and Funding Solutions to Humanity's Most Critical Global Challenges
Building on a legacy of attracting the best and brightest thinkers, The Rockefeller Foundation is a diverse team of talented individuals from the academic, scientific, private, and nonprofit worlds. Whether they are reinventing food systems to eradicate hunger or ending energy poverty, our team members bring a sense of passion and purpose to help the world's most vulnerable.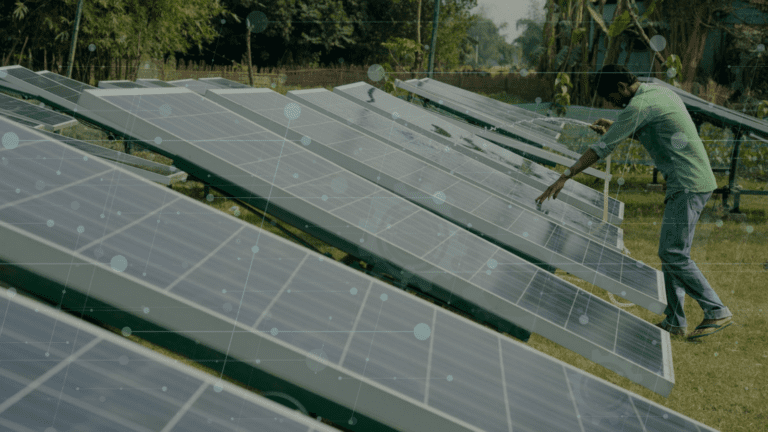 Our mission, unchanged since 1913, is to promote the well-being of humanity throughout the world. We are trusted experts who are driven to help improve people's lives.
We are committed to creating a diverse, talented and inclusive workplace. It's not only the right thing to do, we couldn't make an impact without the diverse perspectives and experiences of our team members.
You work side-by-side with top leaders and experts in their fields. We work as a team. Period. Everyone is valued and encouraged to work together to bring their best ideas forward. It's one of the main ways we innovate to develop scalable solutions.
Our Values
As an organization, we focus on six values to advance our culture and to continue our success.
We are dedicated to being Transparent, Optimistic, Accountable, Collaborative, Trusted, and Equitable. We operate from a strong commitment to equity, diversity and inclusion in everything that we do. It's not only the right thing to do – we couldn't make an impact without the diverse perspectives and experiences of our team members. We expect all employees at the Foundation to contribute by developing their unique perspective and talent, and to challenge conventional wisdom through evidence and reason, and by amplifying marginalized voices.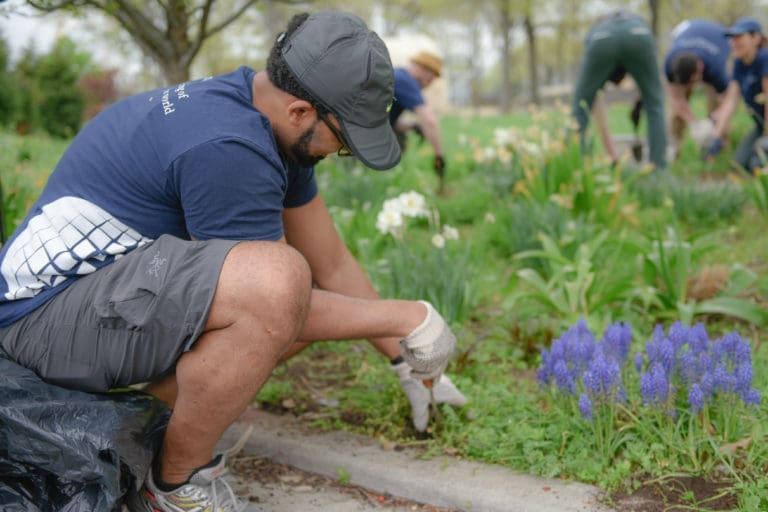 Trusted
We demonstrate respect and follow-through with everyone.
We consistently show integrity in word and action.
Optimistic
We are confident and positive despite challenges.
We approach our work with a deep sense of purpose.
We look to the future with hope and possibility and are motivated to achieve bold aspirations.
Accountable
We are focused on leading our teams toward outcomes that will make the world a better place.
We feel responsible and are proactive.
We give credit for success, are accountable for mistakes, and quickly move forward.
Collaborative
We trust that co-creating will yield better results.
We are open and demonstrate curiosity, creativity, and receptivity to input.
Transparent
We are open and honest with ourselves and each other.
We convey our ideas clearly and compellingly.
Equitable
We take an actively inclusive view to purposefully promote justice and fairness in our daily work.
We are mutually dependent on each other's differences to solve problems and to reach beyond our biases and imperfections.
---
A note about our recruitment process
We wish we could speak with everyone who expresses an interest in our career opportunities. Due to the high volume of applications we receive, we are only able to connect with applicants who will be given further consideration.
The Rockefeller Foundation is committed to the principles of equal employment opportunity and to compliance with all federal, state, and local laws concerning employment discrimination, including the Americans with Disabilities Act. To this end, the Foundation ensures equal opportunity to all employees and applicants regardless of race, color, age, gender, sexual orientation, religion, marital status, national origin or ancestry, citizenship, lawful alien status, physical, mental, and medical disability, veteran status or liability for service in the United States Armed Forces.
The Rockefeller Foundation is committed to providing an accessible environment for all candidates during the recruitment process.  If you require accessibility assistance and/or a reasonable accommodation due to a disability, please call (212) 852-8475. Requests/inquiries received for non-accommodation-related issues, such as following up on an application, will not receive a response.
Explore Our Commitments
Our work is focused on improving access to electricity, food, healthcare and economic opportunity. We do that through creative partnerships and innovative investments to extract more value from data and private capital.
Food

Advancing a more nourishing, regenerative and equitable food system.

Clean Energy

We accelerate access to and consumption of reliable, renewable electricity in underserved, low-income communities worldwide, empowering hundreds of millions of people while building the climate-smart energy system of the future.

Health

For over 100 years, we've worked to advance the fields of public health and medical science to improve health outcomes for all people, everywhere.

Economic Equity

Our vision is that every working person in America should be able to meet the basic needs of their families – and have a path to a better future.

Emerging Frontiers

We aim to accelerate the impact of our programmatic work through impact investing, data science, technology, and innovation to the greatest inequities in the world.