Our Culture
If you want to make big bets for humanity, join us. We are innovative trailblazers who seek bold, transformative change that promotes a healthier planet, makes opportunity universal and sustainable, and enables individuals, families, and communities to flourish.
Everyone at the Foundation is guided by our values of Transparency, Optimism, Accountability, Collaboration, Trust and Equity. We operate from a strong commitment to diversity, equity, and inclusion in everything we do, from our grantmaking to our operations.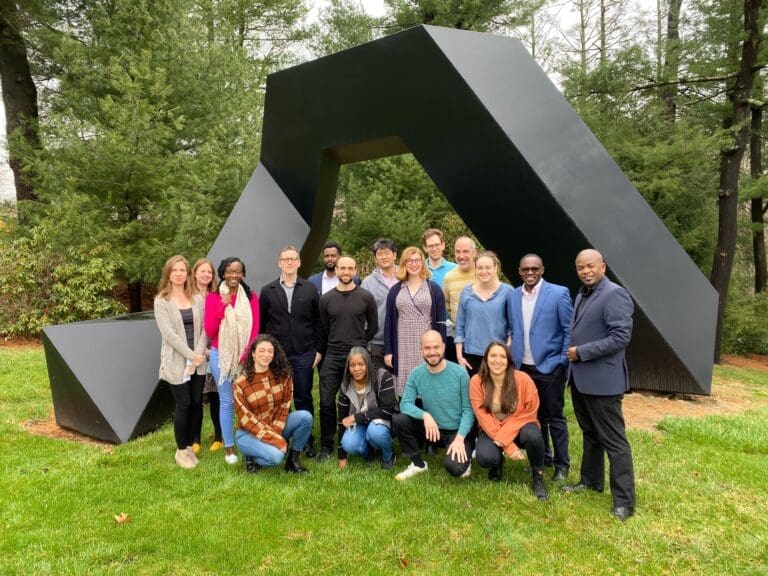 We know real-world solutions emerge from diverse perspectives and collaborative efforts, and we remain persistent in strengthening our DEI practices to pave the way for our team members, grantees, and partners to thrive and co-create impact.

Christine Schoppe

Managing Director, Operations, The Rockefeller Foundation

Working at The Rockefeller Foundation allows me to connect with wonderful people who are dedicated to confronting the biggest challenges facing humanity. Our programs make a positive contribution, and every day presents new opportunities to be innovative and impactful.

Joe Curtin

Power & Climate, The Rockefeller Foundation

The greatest learning opportunity at The Rockefeller Foundation is spending time with brilliant colleagues and tapping into their experiences in an environment where information sharing is encouraged.

Juliet Thenya

Africa Regional Office, The Rockefeller Foundation

RockGives, our employee matching gift program, is the greatest opportunity I've had to do something good for others, especially for children. I feel grateful that my donation is generously matched on a 3:1 basis by the Foundation and is a wonderful way for employees to give back.

Nadia Gilardoni

The Bellagio Center, The Rockefeller Foundation

The Rockefeller Foundation is brimming with some truly incredible people. People who are incredibly smart, incredibly passionate, and incredibly driven to make our world equitable and sustainable.

Robyn Martinez

Operations, The Rockefeller Foundation
Commitment to Diversity, Equity, and Inclusion
Diversity, equity, and inclusion (DEI) are core to who we are at The Rockefeller Foundation. We are at our best when the talented people of RF work and thrive in a dynamic environment, where inclusion is encouraged, differences are respected, and equity is paramount, for both our team members and our grantees.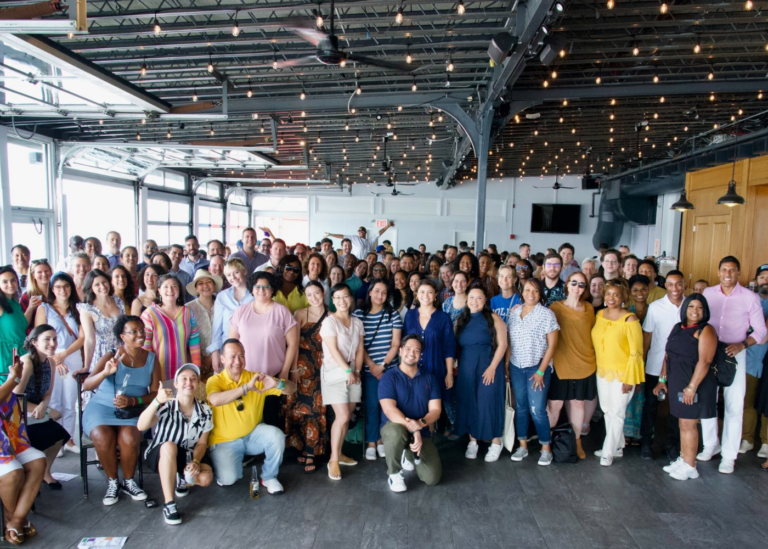 Accessibility & EEO Statement
The Rockefeller Foundation is committed to providing an accessible environment for all candidates during the recruitment process. If you require accessibility assistance and/or a reasonable accommodation due to a disability, please call (212) 852-8475. Requests/inquiries received for non-accommodation-related issues, such as following up on an application, will not receive a response.
The Rockefeller Foundation is committed to the principles of equal employment opportunity and to compliance with all federal, state, and local laws concerning employment discrimination, including the Americans with Disabilities Act. To this end, the Foundation ensures equal opportunity to all employees and applicants regardless of race, color, age, gender, sexual orientation, religion, marital status, national origin or ancestry, citizenship, lawful alien status, physical, mental, and medical disability, veteran status or liability for service in the United States Armed Forces.
Our Mission
Our mission, promoting the well-being of humanity throughout the world, remains unchanged since 1913. Today, that mission requires us to find and scale solutions to advance opportunity and reverse the climate crisis.