Are you ready to change the world?
We are excited to engage with students who want to reimagine our future and contribute to our mission. We value the opportunity to work with future leaders who want to grow personally and professionally and create impact in the philanthropic sector. As a Summer Associate (graduate students) or a Summer Intern (undergraduate students) at The Rockefeller Foundation you will have the chance to contribute to our initiatives through engaging, meaningful work assignments. We operate with a strong commitment to equity, diversity, and inclusion and value diverse perspectives and experiences of our team members.
Do you have a lived experience that makes our mission meaningful to you personally? Please take a look at our opportunities, apply and tell us your story and how you want to change the world. We are currently fully remote, but when restrictions ease, this program will be based in the New York office.
I really enjoyed and valued the summer intern program learning sessions. This was a great opportunity to learn about the Foundation's work and how our work as interns fit into RF's overall strategy.

Bronwyn Edwards

2020 Summer Intern

I was most surprised how each member of the team, no matter how senior, took a genuine interest in me personally and took care to ensure that I had a successful summer.

Matt Miller

2020 Summer Intern

My favorite learning experience was working on RF's Green Infrastructure Recovery Plan. This not only drew on my past experience and interests, but also showed me how RF leverages its philanthropic capital to advocate for important global conversations and actions.

Jenny Huang

2020 Summer Intern

My experience as an intern was spectacular. It was extremely rewarding to serve as a force for good at the height of the pandemic and provide for communities in need.

Spencer Hinton

2020 Summer Intern
Program Overview:
• Competitive program that provides meaningful work experience for students that are considering a career with a mission-driven organization.
• Promotes career and professional development.
• Program includes setting learning objectives, observation, reflection, and feedback.
• Balances the student's learning goals with the organization's needs.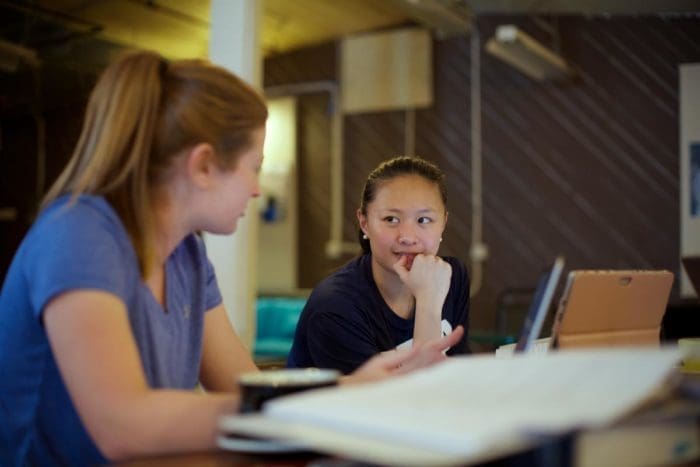 • Provides the opportunity to build professional relationships with a cohesive intern cohort and with professionals throughout the Foundation.
• Students currently in a graduate program are eligible for our Summer Associate Program.
• Students currently in an undergraduate program are eligible for our Summer Intern Program.
Program Details:
We provide compensation but no allowance for housing or benefits.
Summer Program is a 10-12 week, full-time experience (hours are 9-5, Monday – Friday).
'Lunch and Learn' series designed for program to enhance learning.
Activities scheduled to further learning and build relationships among intern cohort.
Explore Our Commitments
Our work is focused on improving access to electricity, food, healthcare and economic opportunity. We do that through creative partnerships and innovative investments to extract more value from data and private capital.