Are you ready to change the world?
Whether it is reinventing food systems to eradicate hunger or ending energy poverty, we are excited to engage with students who want to reimagine our future and contribute to our mission. We value the opportunity to work with future leaders who want to grow personally and professionally and create impact in the philanthropic sector. As a Summer Associate (graduate students) or a Summer Intern (undergraduate students) at The Rockefeller Foundation you will have the chance to contribute to our initiatives through engaging, meaningful work assignments. We operate with a strong commitment to equity, diversity, and inclusion and value diverse perspectives and experiences of our team members.
Do you have a lived experience that makes our mission meaningful to you personally? We are planning our 2022 summer program and will begin posting opportunities throughout November and December 2021. Please check back routinely for opportunities. We encourage you to get to know our current cohort, subscribe to our newsletter, and stay in touch with us via social media.
For our U.S. based-opportunities, we recruit from universities across the United States. The schools represented by the 2021 class are as follows: City University of New York (CUNY), New York University, University of Southern California, Harvard, University of North Carolina, Carnegie Mellon, Creighton, Princeton, Yale, Tulane, University of California – Berkeley, University of Pennsylvania, and Columbia University.
I've particularly enjoyed understanding which mechanisms make for significant economic policy differences between politically similar state governments.

Raymi Echavarria

2021 Summer Associate, Equity and Economic Opportunity Initiative

The breadth of opportunities across geographies, sectors, and issues has been exciting, especially on our work around ending energy poverty.

Kevin Zhang

2021 Summer Associate, Innovative Finance

I enjoyed working on brainstorming, email campaigns, and social media for the #EquityIsOpportunity campaign, as I learned about types of equity that I'd never considered before.

Hasan Khan

2021 Summer Associate, Digital, Communications, Policy and Advocacy

As someone curious to pursue philanthropy, I am grateful to have had such fantastic exposure to the organization. The CPA team has empowered me to contribute my own background and experience.

Madeline Robbins

2021 Summer Associate, Program Influence, Communications, Policy and Advocacy
Program Overview:
Promotes career and professional development, including learning sessions on leadership skills and constructive candor.
'Lunch and Learn' series designed for program to enhance learning.
Students are exposed to work from teams outside of their own.
Students are invited to participate in all-staff town halls and Diversity, Equity and Inclusion events.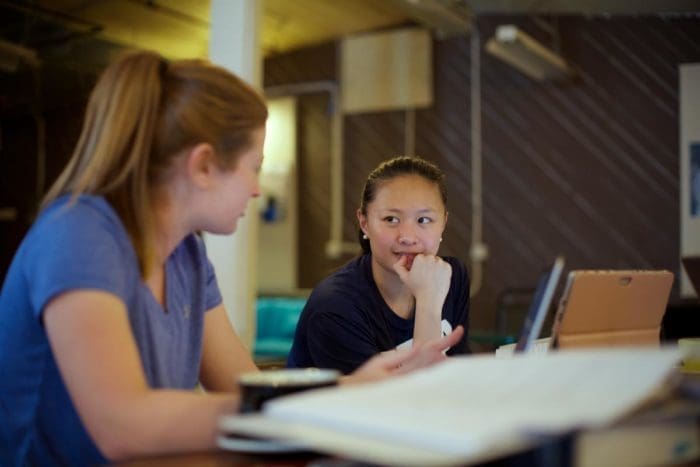 Explore Our Commitments
Our work is focused on improving access to electricity, food, healthcare and economic opportunity. We do that through creative partnerships and innovative investments to extract more value from data and private capital.
Nourish People and Planet

Advancing a more nourishing, regenerative and equitable food system.

End Energy Poverty

We accelerate access to and consumption of reliable, renewable electricity in underserved, low-income communities worldwide, empowering hundreds of millions of people while building the climate-smart energy system of the future.

Achieve Health for All

For over 100 years, we've worked to advance the fields of public health and medical science to improve health outcomes for all people, everywhere.

Expand Equity and Economic Opportunity

Our vision is that every working person in America should be able to meet the basic needs of their families – and have a path to a better future.

Seize Upon Emerging Frontiers

We aim to accelerate the impact of our programmatic work through impact investing, data science, technology, and innovation to the greatest inequities in the world.