Welcome to the current edition of the Bellagio Bulletin!
At The Rockefeller Foundation, our mission is to make opportunity universal and sustainable. Facing crises of climate, inequality, democracy, and health, humanity has never needed institutions more. This newsletter highlights efforts to build innovative institutions that are fit for purpose in today's world – and the people leading those efforts. You will read about leading institutions with Bellagio origins, including the Self-Employed Women's Association, Gavi, the Vaccine Alliance, and the Global Impact Investing Network.
You'll also learn about new ways of understanding the institutions of today and what can be done to make them more equitable, and the institutions we need for our future. Reuben Jonathan Miller, a MacArthur Fellow, discusses his groundbreaking research on global emancipation and its connection to incarceration and poverty. You'll discover how Nils Gilman's and Jonathan Blake's forthcoming book was completed at Bellagio. The book explains the limitations of our current systems of governance in managing challenges that go beyond borders, like climate change and pandemics. You'll also hear from Maria Ivanova, who describes a convening that mapped out the design for global environmental governance in the 21st century, while also creating critical connections between leaders in the community. In a similar vein of collaboration, you'll read about how the governments of Ukraine and Estonia, whose representatives connected at a Bellagio convening, are working together to streamline government services in the digital era.
These are just a few of the stories you can look forward to in this newsletter.
In the 60 years that the Bellagio Center has hosted convenings, the Center has played a fundamental role in helping build new fields of work, forge alliances, discover breakthroughs, and accelerate collective action towards the world's most pressing development challenges. Our open call for applications to convene at the Bellagio Center in 2024 is open. Applications are due June 16th, 2023.

Get to know the 2022 class of leading thinkers, innovators, and systems builders who were in residence at Bellagio last year.
The People and Ideas of Bellagio
01

The People and Ideas of Bellagio

Reuben Jonathan Miller is an American writer, sociologist, and criminologist who teaches at the University …

02

The People and Ideas of Bellagio

Since 2010, the Berggruen Institute has been developing ideas about reshaping political and social institutions in …

03

The People and Ideas of Bellagio

Maria Ivanova is an international relations and environmental policy scholar. She is a Professor and …
01

Bellagio Conversations

Gulsanna (Sana) Mamediieva is the Director General of the European Integration Directorate in the Ukrainian …
01

From the Archives

Seth Berkley is an American medical epidemiologist, and the CEO of Gavi, the Vaccine Alliance. …

02

From the Archives

Impact investing refers to investments that are "socially conscious" or "socially responsible," but go beyond …

03

From the Archives

Although founded in 2002, the International Alliance of Street Vendors (Streetnet International) traces its origins …

04

From the Archives

The Global Alliance for Vaccines and Immunization (now known as Gavi, the Vaccine Alliance) was …
01

Bellagio Library

Liz Ševčenko organized and facilitated two Bellagio convenings, in 1999 and 2001. Her book Public …

02

Bellagio Library

William J. Jackson participated in the Bellagio residency program in 2000. During this residency, he …

03

Bellagio Library

David Bacon participated in the Bellagio residency program in 2004. During this residency he worked …

04

Bellagio Library

James T. Richardson participated in the Bellagio residency program in 2001. During this residency he …

05

Bellagio Library

Michael K. Honey participated in the Bellagio residency program in 2004. During this residency, he …

06

Bellagio Library

Frederica Perera participated in the Bellagio residency program in 2018. During this residency, she worked …

07

Bellagio Library

Gregory Mitchell participated in the Bellagio residency program in 2022. During this residency he worked …

08

Bellagio Library

Patricia Mechael participated in a Bellagio convening in 2008. During this convening, she made many …

09

Bellagio Library

Patty Mechael participated in the Bellagio residency program in 2015. During this residency, she began …

10

Bellagio Library

Erynn Masi de Casanova participated in the Bellagio residency program in 2017. During this residency, …

11

Bellagio Library

Githa Hariharan participated in the Bellagio residency program in 2001. During this residency she worked …

12

Bellagio Library

Kenneth Gross participated in the Bellagio residency program in 2007. During this residency he worked …

13

Bellagio Library

Donald R. Wright participated in the Bellagio residency program in 2003. During this residency he …

14

Bellagio Library

Subarno Chattarji participated in the Bellagio residency program in 2017. During this residency, he worked …

15

Bellagio Library

Michael Meyer participated in the Bellagio residency program in 2011. During this residency, he worked …

16

Bellagio Library

Jeff Bingaman participated in the Bellagio residency program in 2017. During this residency, he worked …

17

Bellagio Library

Manil Suri participated in the Bellagio residency program in 2016. During this residency, he worked …

18

Bellagio Library

Leila Aboulela participated in the Bellagio residency program in 2018. During this residency, she worked …

19

Bellagio Library

Tanya Zack participated in the Bellagio residency program in 2014. During this residency, she worked …
01

When someone stays at the Bellagio Center we ask them to write a postcard to …
Feature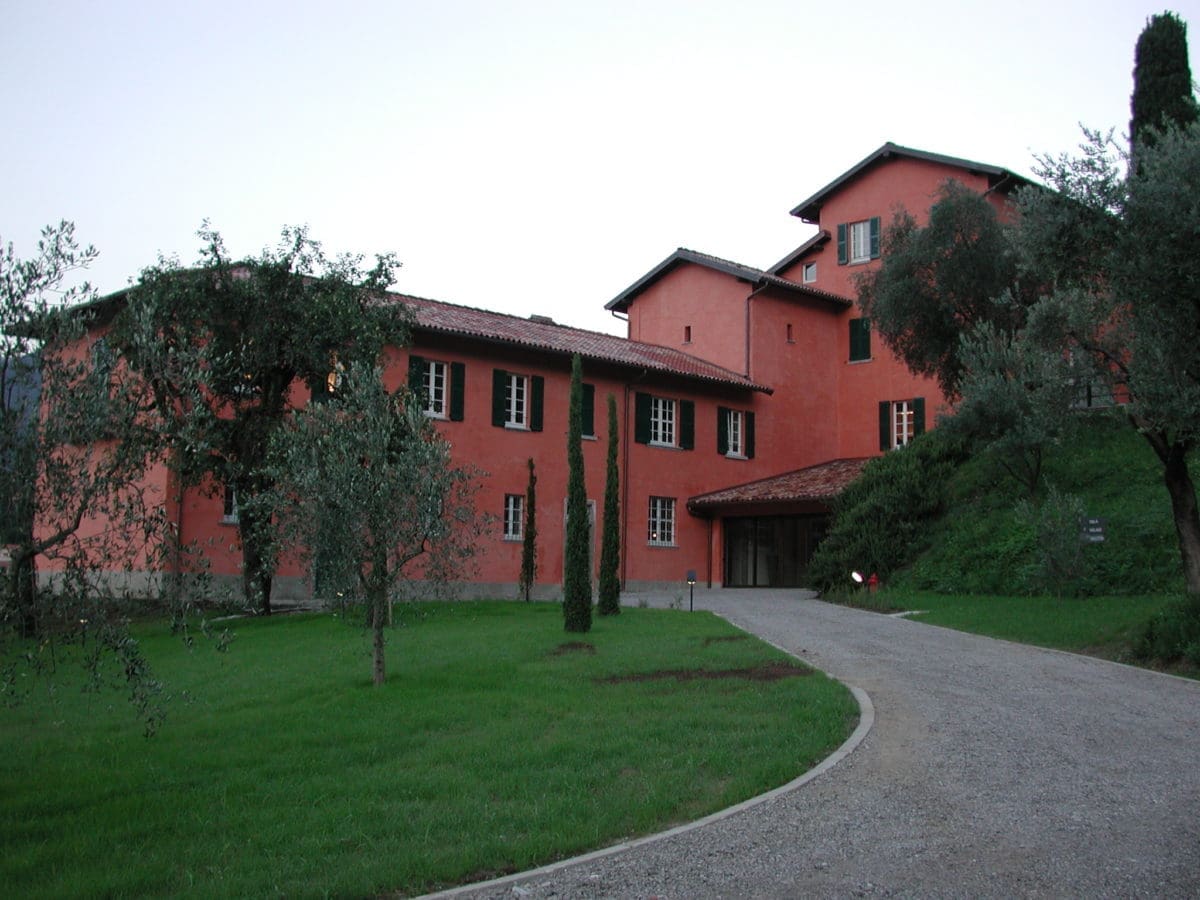 December 2022
When it comes to climate justice, The Rockefeller Foundation is taking urgent steps to support and protect our planet. Globally, we are on a path to 2.7 degrees of warming, resulting in unbearably harsh living conditions that will affect us all, especially the most poor and vulnerable. We can't afford to let that happen if […]
More