Application Deadline
Applications for '23 are currently closed. Please look for announcements about future application rounds, in early '23.
Successful Convenings:
Demonstrate a clear potential to result in impact following the convening
Hinge on a clear, specific, and compelling purpose
Engage stakeholders necessary for success during and after the convening
Have an element of timeliness
Focus on participant experience
More information here

How We Support:
Convening design resources, to help maximize the experience and impact of your convening
Modest travel support for eligible participants
Travel planning and booking services
A dedicated convening lead on-site, as well as amenities such as lodging, food, AV etc.
More information here
For small ideas, you can go to any retreat, but to think expansive, fearless ideas and then design something innovative and courageous to put them into practice, there is no place like Bellagio.

Seth Berkley

CEO, Gavi, the Vaccine Alliance
The Bellagio Center operates two separate buildings for convenings, the Frati and the Sfondrata. Each convening will be assigned one of the buildings based on the number of participants. Please note that the number of bedrooms represents the total number of participants we can accommodate per convening in each respective building. To read more, click here.
Feature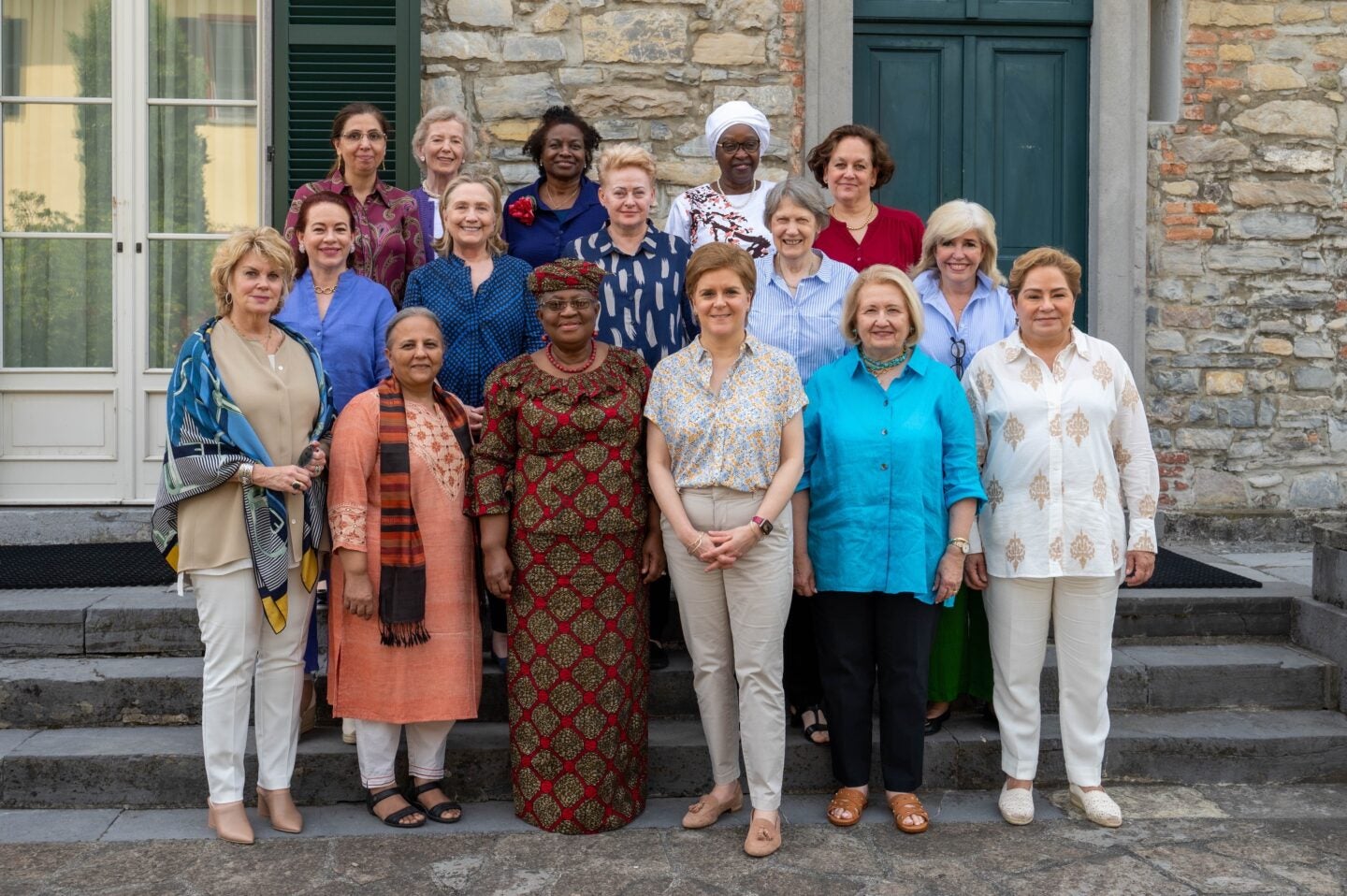 Press Releases
The Georgetown Institute for Women, Peace and Security and The Rockefeller Foundation Convene Global Women Leaders on Climate, Democracy, and Gender Equity Issues
BELLAGIO, ITALY | June 28, 2022 – The Georgetown Institute for Women, Peace and Security (GIWPS) and The Rockefeller Foundation co-convened global women leaders on June 20-23, 2022 at the Foundation's Bellagio Center in Bellagio, Italy for the Global Women Leaders Summit to address the urgent need for action to advance gender equity. The rights […]
More