From the latest National Covid-19 Testing and Tracing Plan to groundbreaking learnings in artificial intelligence, nutrition, climate change, equity and last-mile electrification, our experts converge to solve pressing problems, improve lives and unleash human potential across the globe.
Have a question about how AI can help rebalance and reset the future? Submit your questions below for our panel of experts and tune in Wednesday, August 19 at 11AM ET for a LIVE #RFBreakthrough conversation.
Sessions will be broadcasted live across the Foundation's social media pages
(Twitter, Facebook, LinkedIn and YouTube).
Episode 01

For our inaugural episode, The Rockefeller Foundation hosted a live-stream discussion, Covid-19: a Blueprint for Keeping the U.S. Economy Open. The panelists discuss the updated national testing, tracing and safety regimen for the United States.

Episode 02

For the second episode in the #RFBreakthrough series, The Rockefeller Foundation is hosting a live stream discussion on how we can use artificial intelligence as a force for good during the pandemic and beyond, while also exploring the need for a regulatory framework to ensure its responsible use.
Feature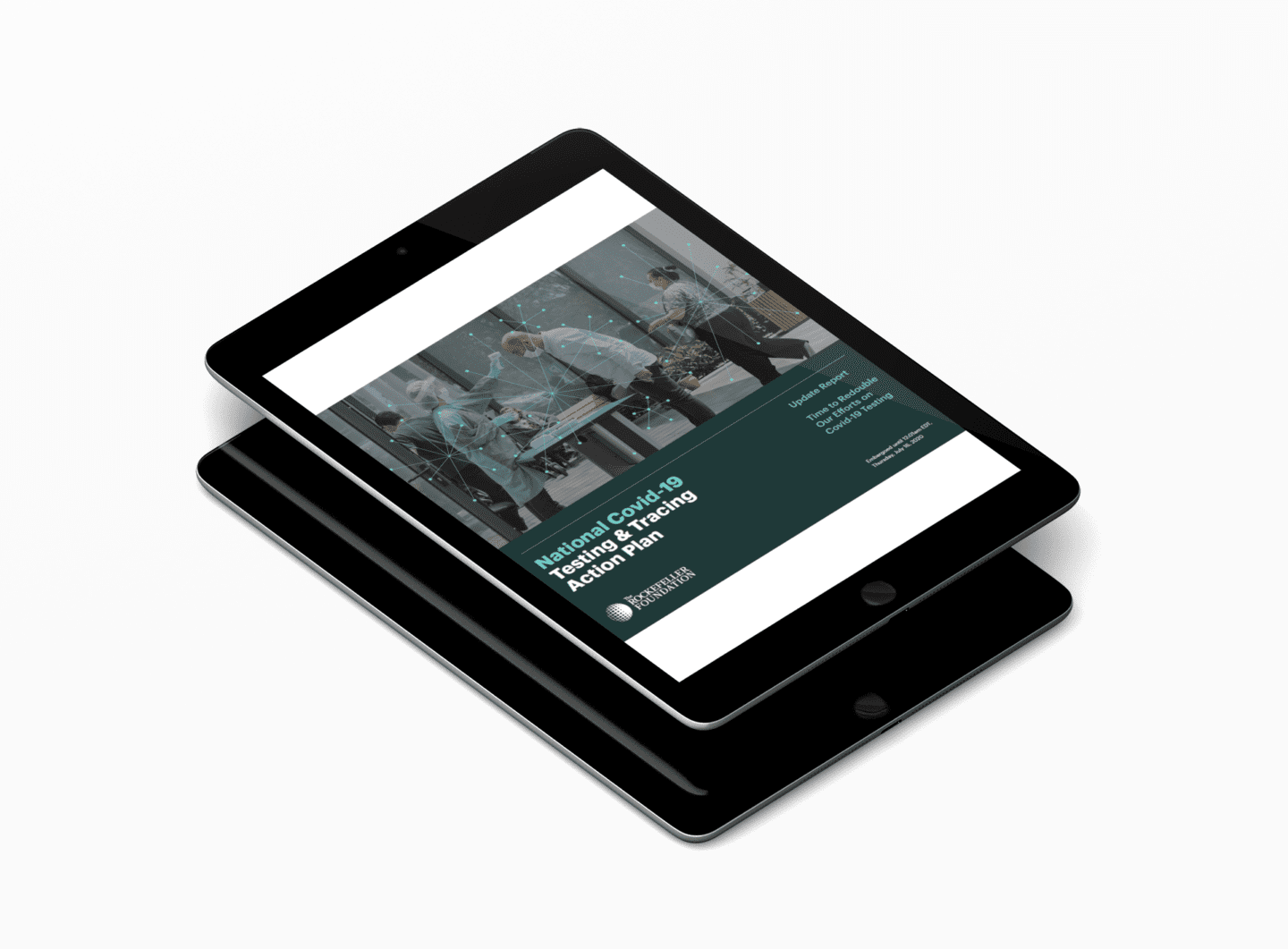 National Covid-19 Testing and Tracing Action Plan
We called in April for the nation to get to three million Covid-19 tests a week by July and to 30 million by October. We're well on the way, at the 4.5 million now. But to beat this virus we need a massive national effort—backed by organizational heft and billions in new funding— to get […]
More