Overview
Covid-19 caught the world flat-footed. We must act now, before the next disease outbreak hits, to ensure that we have the data and information needed to respond quickly and prevent it from spreading. As Covid-19 variants continue to drive surges of outbreaks, reliable genomic surveillance capacities will help accelerate timely analysis and inform response measures to keep countries one step ahead of the virus and counter emerging threats in the future.
At The Rockefeller Foundation, we are working alongside a coalition of organizations to build a pandemic prevention institute that will use data insights to help the world contain any potential pandemic threat within 100 days of an outbreak.
epidemic-potential events occur each year

people have now contracted Covid-19 and the number is growing

so far are sequencing 5% or more of their Covid-19 cases
Our Approach
We are expanding genomic sequencing and data sharing capacity across the world, collaborating across sectors, and partnering with existing and emerging global surveillance systems to give communities everywhere the tools they need to be effective first-responders in an outbreak.
Meet Our Partners & Grantees
Achieving a pandemic-free future will require a collaborative approach to develop innovative and impactful solutions – no one actor can do it alone. To do this, The Rockefeller Foundation  is working in partnership with a variety of global organizations, including:
We're partnering with global data providers, researchers, and science communicators to produce the insights we need to respond to Covid-19 and prevent future crises. Our work today focuses on analyzing variants of concern and interest, tracking how quickly we can identify new variants, and aligning these data with what we know about vaccination progress. See some of our insights below:
We are grateful to the data contributors who shared the data used in this Web Application via the GISAID Initiative*: the Authors, the Originating Laboratories responsible for obtaining the specimens, and the Submitting Laboratories that generated the genetic sequences and metadata.
*(a) Elbe, S., and Buckland-Merrett, G. (2017) Data, disease and diplomacy: GISAID's innovative contribution to global health.
Global Challenges, 1:33-46. DOI: 10.1002/gch2.1018  PMCID: 31565258
(b) Shu, Y., McCauley, J. (2017) GISAID: From vision to reality.
EuroSurveillance, 22(13). DOI: 10.2807/1560-7917.ES.2017.22.13.30494 PMCID: PMC5388101
---
GISAID data provided on this website are subject to GISAID Terms and Conditions.
The Rockefeller Foundation is strengthening global sequencing capacity to end this pandemic for all as soon as possible.

Dr. Rajiv J. Shah

President, The Rockefeller Foundation
Related Updates & Reports
Feature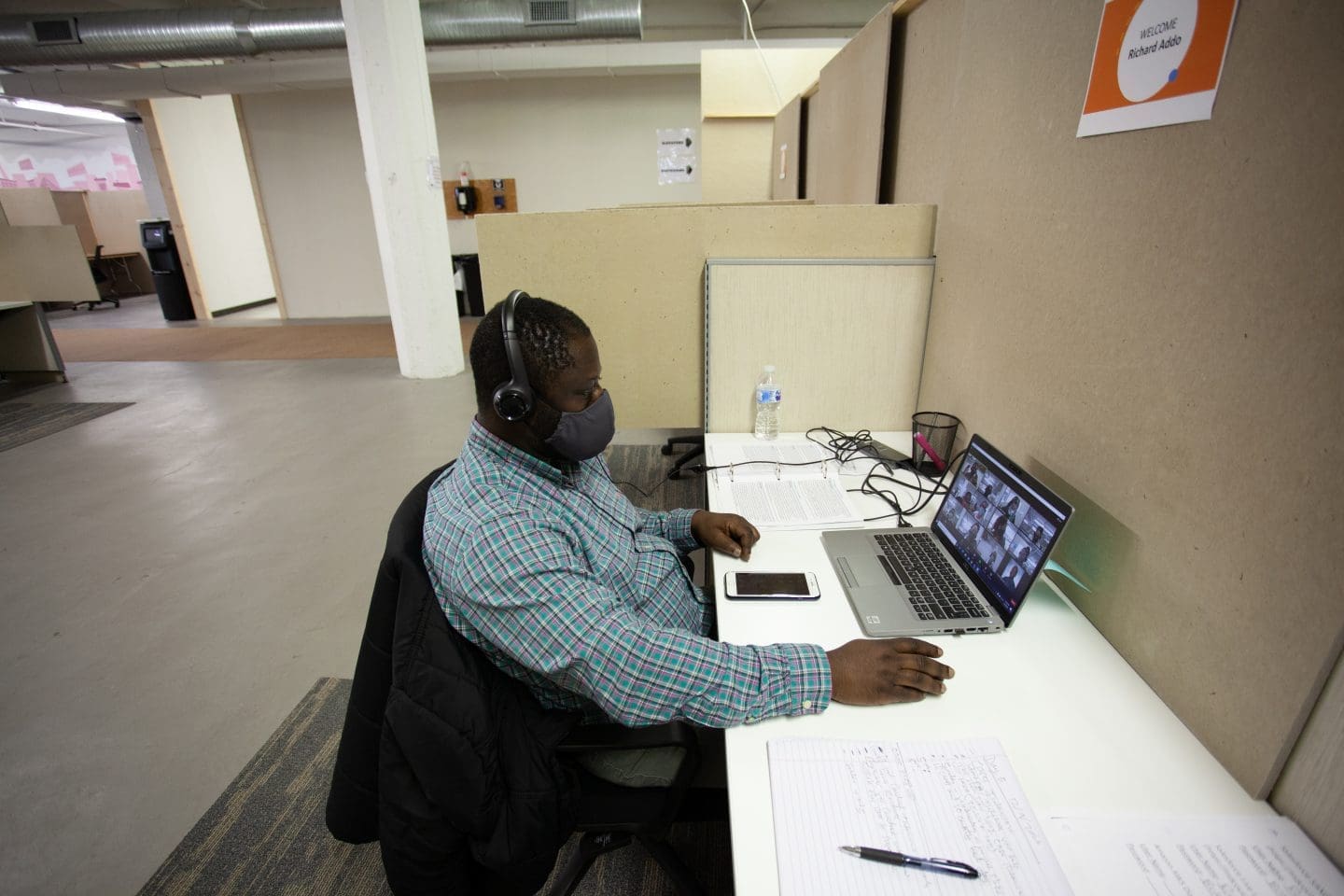 The U.S. Can Lead the Way in Vaccine Breakthrough Reporting. Will It Squander This Opportunity?
More
Report

Getting Ahead of the Pandemic: Accelerating National Genomic Surveillance

Our report lays out a new plan for the urgent amplification of national genomic surveillance efforts and outlines a six-part strategy to enable rapid detection and control of emerging SARS-CoV-2 variants. The threat of new and existing dangerous variants requires urgent action. Together, our report and accompanying implementation framework provide a blueprint for mobilizing an […]

Download PDF

Report

The Road Ahead for Smart Covid-19 Testing and Tracing in India

In view of India's current crisis, our strategic testing and tracing report lays out a blueprint for an equitable, cost-effective, and scalable Covid-19 response amidst a staggering surge of cases, formidable vaccination rollout, and threat of emerging variants.

Download PDF
Explore Our Commitments
Our work is focused on improving access to electricity, food, healthcare, and economic opportunity. We do that through creative partnerships and innovative investments to extract more value from data and private capital.