He also is deeply committed to fighting climate change.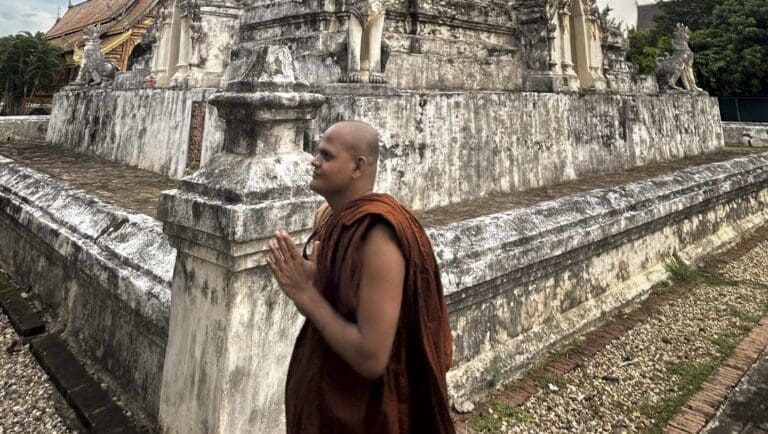 A natural marriage exists between Buddhism and environmentalism, Bhikkhu believes.
"Buddha told his followers not to harm the environment or cut down trees," said Bhikkhu, the "Green Monk." "His message was to live in harmony and balance with our environment."
Buddhism, he said, "teaches you to limit and control your greed, ignorance and violence. Every time we have environmental challenges, greed is the root cause."
Bhikkhu's current focus? He is working to bring recycling to his corner of Bangladesh, the Chittogram District in southeastern Bangladesh bordering the Bay of Bengal.
As one of the world's most densely populated and fastest urbanizing countries, Bangladesh has faced a growing waste challenge, with waste volume doubling every 15 years over the last few decades.
Except for a few pilot projects, waste is not sorted for recycling, and landfills are rapidly filling.
Recycling helps fight climate change and contributes to sustainable lifestyles by saving energy and raw materials.
Bangladesh's population of 173 million is about 91 percent Muslim, and only 0.6 percent Buddhist. But Bhikkhu believes he has a unique opportunity to achieve impact and heighten awareness on climate issues, given his dual role as a teacher and a monk.
The Old Robe
Bhikkhu recounted a story about the monk who received a new robe from Buddha.
After a few days, Buddha asked: "What did you do with the old robe?"
"I made it into a bedsheet," the monk replies.
"And what did you do with the old bedsheet?"
"I made it into a floor mat."
"And what did you do with the old floor mat?"
"I burned it and made ash that I used to brush my teeth," the monk said.
The story, Bhikkhu said, illustrates Buddha's commitment to recycling as a way to renew and protect the environment.
"I am working to motivate my students on an individual level to recycle," he said.
"Right now our school is being renovated. But as soon as that is done, I will establish recycle bins."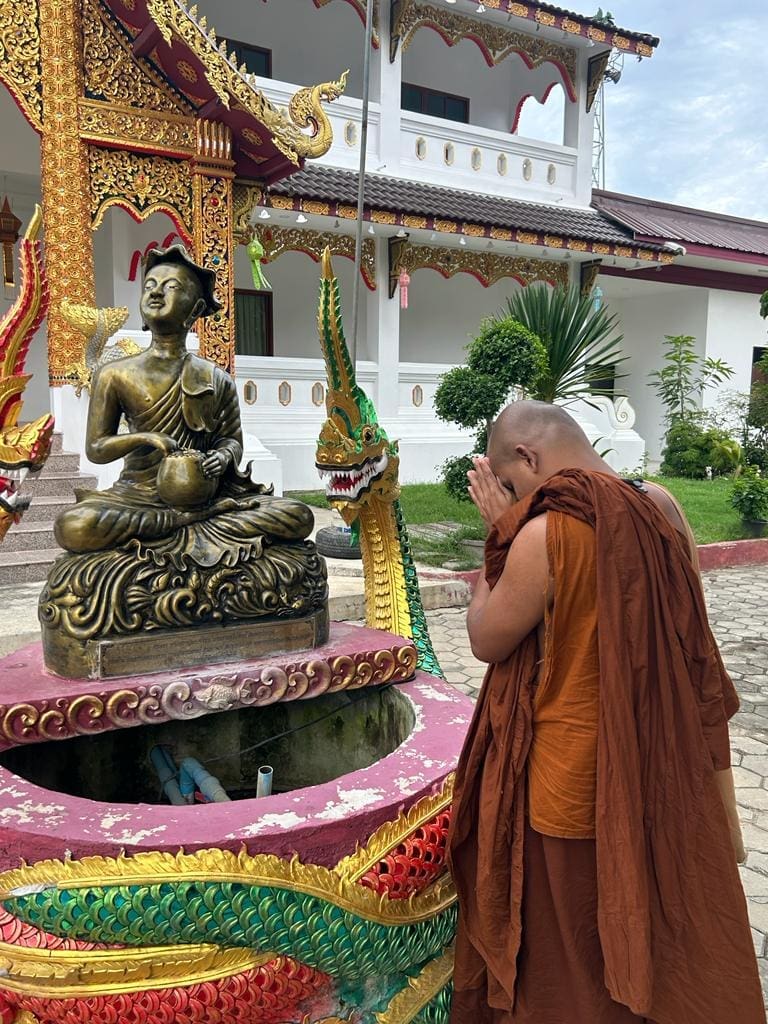 The "Land of Six Seasons" Loses Some
Bangladesh is known as the "Land of Six Seasons," identified as summer (grisma ritu), rainy (barsa ritu), autumn (sarat ritu), late autumn (hemanta ritu), winter (shitt ritu) and spring (basant ritu).
But because of climate change, autumn and late autumn have been sharply curtailed, Bhikkhu noted. And this impacts crop production, threatening the country's food and health security. Close to 50 percent of Bangladesh's population is involved in farming, and more than 70 percent of its land is dedicated to growing crops.
Part of the problem is extreme weather. Bangladesh faced a record-shattering heat wave this summer, with temperatures climbing to over 105 degrees Fahrenheit, triggering power outages and melting road surfaces.
"When we lost power in my school, students took out hand fans, and I asked them, 'Do you know why this is happening?'" Bhikkhu said. "We spoke about climate change. I think building awareness about this issue is a key part of what I can contribute as a monk and a teacher."
More from this series
PART I
Cambodia: The Fisherfolk of Tonle Sap's Floating Communities Make New Plans
The Fisherman of Tonle Sap: "We can't let climate change wipe out our natural resources."
READ MORE
PART III
Myanmar: How to Prioritize Climate Change from an Active Warzone
Tending to Climate Change in a Warzone: "Even in a moment of pressing humanitarian needs, we need to identify climate problems and actions."
READ MORE