IMPACT HIGHLIGHT
Maximizing Nutrition
The Rockefeller Foundation has worked for decades to improve agriculture and food, but in 2020, we met new challenges. Unhealthy diets account for one in five deaths worldwide, and the food system generates one-third of global greenhouse gas emissions. So, we transitioned our focus from quantity to quality, investing more than $100 million to transform food systems in ways that help people produce and eat Good Food — food that is nutrient-dense, regeneratively grown, and equitably supplied and accessed.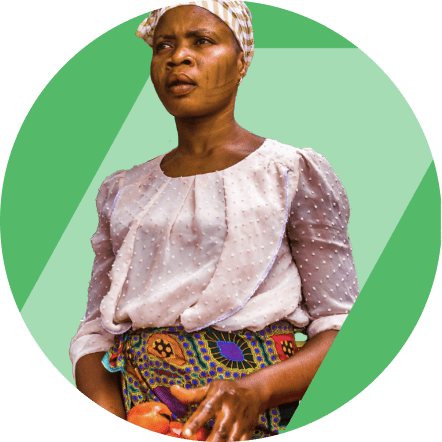 Select Impact by the Numbers:
What We and Our Partners Achieved
 

farmers directly reached across the African continent through AGRA

 

spent by institutions with Good Food commitments in Africa and the U.S.

 

committed to serve 13M students with nutrient-dense meals, including Rwanda, Burundi, Benin, Ghana, Kenya, Tanzania, and Malawi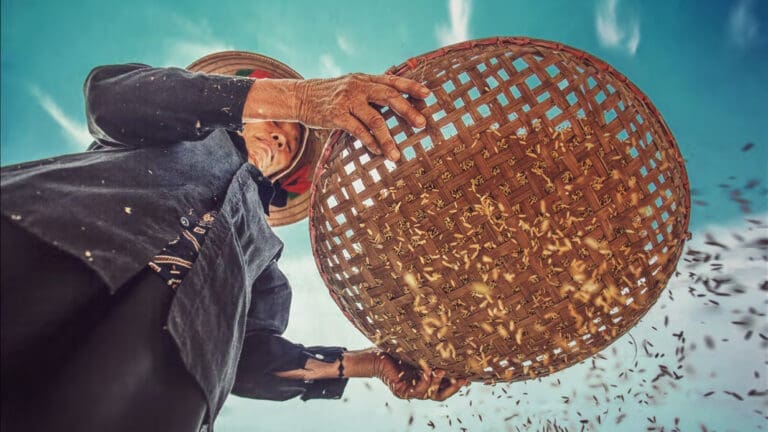 CASE STUDY
Africa's transition to Good Food starts with whole grains
Today, cereals like wheat, maize, and rice provide 70 percent of calories in Africa. Most are consumed in "refined" form—nutrient-light, carbohydrate-heavy foods that are linked to rising rates of diet-related chronic diseases. A switch to whole grains and whole blend foods can increase the volume of grain-based food by 30 percent and the volume of nutrition at least three- fold. It can also benefit the environment and improve farmers' resilience to climate while remaining largely budget-neutral. The Whole Grain Manifesto, co-authored by several members of our team, provides an in-depth analysis of the benefits of fortified whole grains.
The hot uji [multigrain porridge] helps the children look forward to school and be able to concentrate.

Pharis Ng'ang'a

Murang'a County, Kenya
 

people in the U.S. gained access to Food is Medicine incentives through Reinvestment Partners and other grantees

 

committed to Food Is Medicine, informed by the Foundation's advocacy efforts

 

to be mobilized by the Foundation with Kroger and the American Heart Association to create the FIM research platform
MORE IMPACT STORIES
A Nutritious Take on Medicine
What if we could prevent, manage, and treat diet-related illnesses with the contents of a grocery bag? With the growth of Food is Medicine (FIM) health interventions in the United States, this future might be possible. The Food is Medicine Action Plan indicates that consumption of fresh produce can lead to improved dietary intake, better health outcomes, and decreased food insecurity. The Rockefeller Foundation has supported tens of thousands of individuals in the U.S. in gaining access to FIM incentives and is helping mobilize funding for the FIM research platform.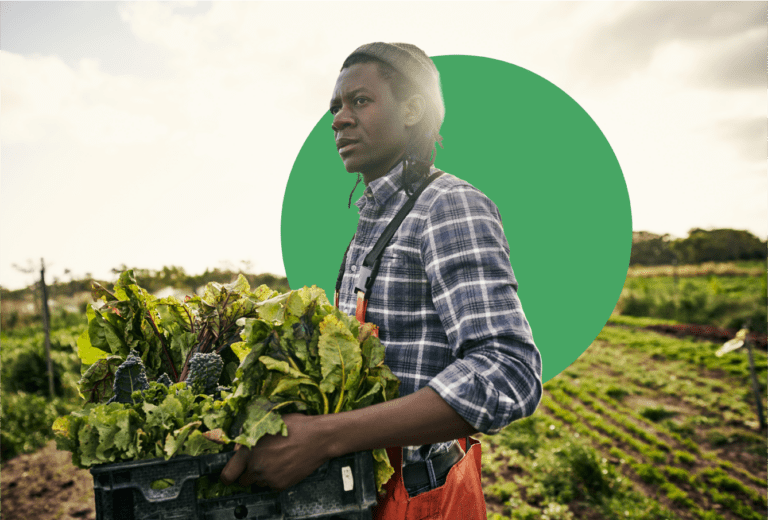 biodiverse foods analyzed by the Periodic Table of Food Initiative

 

of labs using PTFI tools based in Low-and-Middle-Income Countries

 

people served daily by institutions in the U.S. with commitments to Good Food Purchasing, including 4.6M of 30M school children
MORE IMPACT STORIES
Good Food Procurement
In the United States, our partners have worked in multiple states to promote purchasing commitments that prioritize Good Food from local farmers and millers.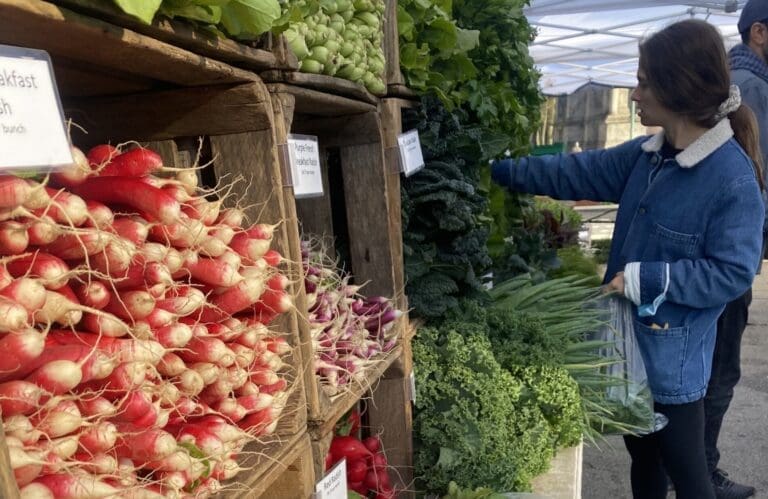 INITIATIVE
Understanding the Building Blocks of Food
To solve a problem, we need to fully understand it. We have assembled a global science consortium to establish the Periodic Table of Food Initiative (PTFI)—a historic, comprehensive data resource of all the biochemical components in humanity's most important foods. Using analytical chemistry, data-processing, bioinformatics, and machine learning, the platform will provide standardized, detailed, and contextual information on the composition of food and how it helps to improve human and planetary health.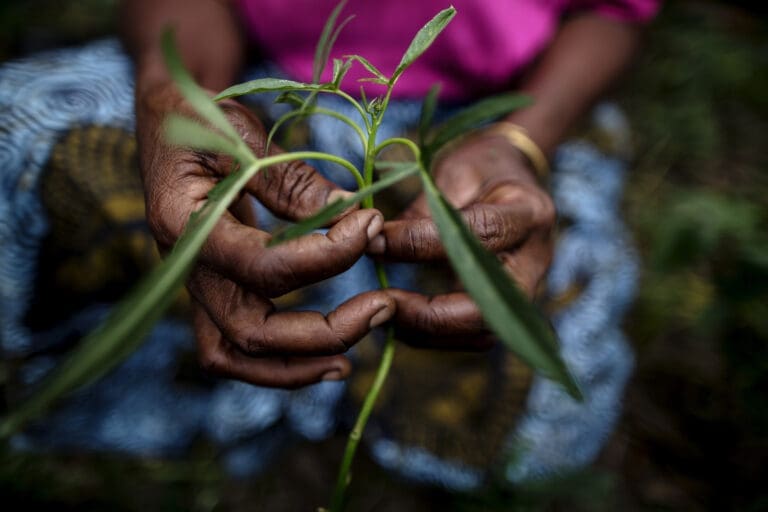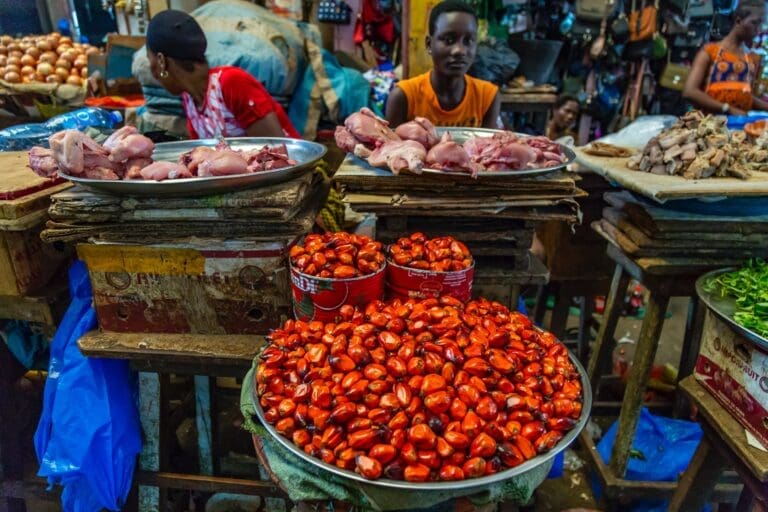 MISSTEP
Smart Market Idea Wasn't Feasible
We supported the design of a Smart Market concept in Africa to improve the hygiene, resource efficiency, and traceability of traditional open markets. The designs ultimately ended up being too expensive to implement in a way that promised meaningful impact.
GOOD FOOD
What we learned
In the past three years, we learned nothing is more elemental than the food we produce and eat. As a result, comprehensive metrics on Good Food must be developed to convey the value of food at a biochemical level and track diet quality around the world. In addition, developing our True Cost of Food report taught us valuable insights about how to best analyze the cost of food systems when accounting for agriculture's impact. We found the true cost of food is more than three times what we spend on production.
Covid-19 revealed schools are efficient providers of nourishment for children. It changed the national outlook on the possibility of universal free school meals in the United States, Rwanda, and Kenya — momentum that we supported and continues now.
Finally, top-down, single-solution thinking has for too long dominated the field of agriculture development. Instead, we must focus on the diversification of products and practices at the farm, support farmer co-learning, and root innovation in farmer-centricity and local needs — all of which is better for the farmer, consumers and the planet.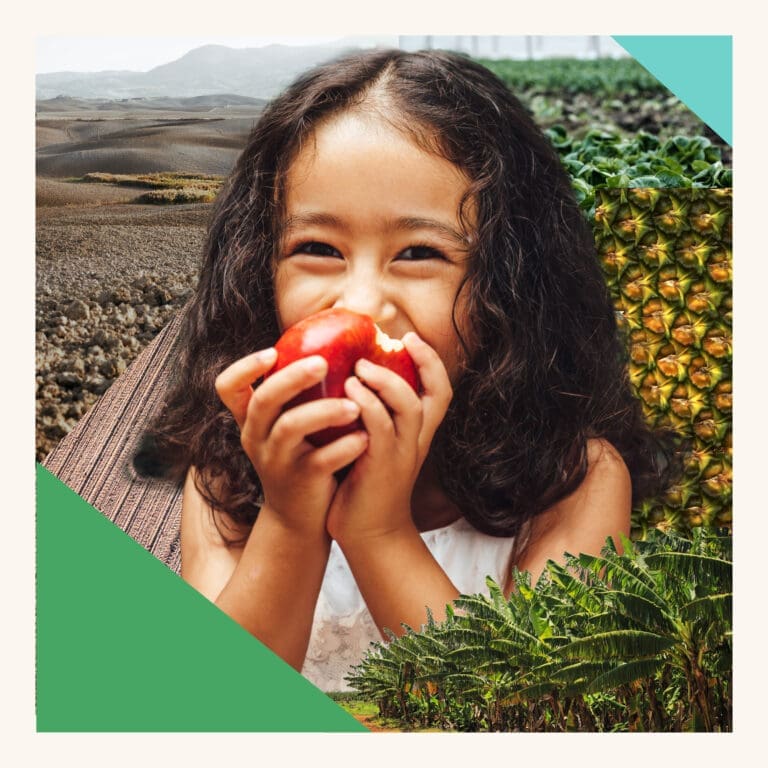 HEALTH

We assessed where we could have the greatest impact, and then set out to find the solutions and the partners to accelerate access to testing and vaccines for everyone.

OPPORTUNITY

While building alliances to fight the pandemic, the Foundation moved with equal diligence to increase economic opportunity as Covid-19 was strangling economies around the world.

OVERVIEW

Impact Report - Reflecting on three years of impact and insight.
Download this section or our complete report now.