Partnering to Fill Crucial Data Gaps and Define Novel Data Solutions
Washington, D.C. | November 16, 2021 – Today, The Rockefeller Foundation's Pandemic Prevention Institute (PPI) announced a new collaboration with the Pandemic Tracking Collective, a group of former leads and key contributors from the award-winning Covid Tracking Project, a largely-volunteer effort that became a critical data source for journalists, academics and scientists during the first year of the pandemic. Supported by the PPI, this team of research scientists and communicators will provide the PPI's growing global network with key insights and new data solutions for tracking the Covid-19 pandemic in the U.S. and globally, starting with an in-depth look at the crucial question of how to fill gaps in data on vaccine breakthrough infections.
"The Pandemic Prevention Institute is committed to building trust in science and supporting decision makers with information on how to stay safe in this pandemic—and how to prevent the next one," said Dr. Rick Bright, Senior Vice President of Pandemic Prevention and Response at The Rockefeller Foundation and CEO of the Pandemic Prevention Institute. "Working with the Pandemic Tracking Collective, the PPI will offer analysis and tools that change the pandemic response."
"We are thrilled to be working with the Pandemic Prevention Institute. As this pandemic evolves, the need for transparent data standards continues to be our top priority, said Jessica Malaty Rivera, Science Communication Lead at The Pandemic Tracking Collective. "Our team has been deeply involved in analyzing Covid-19 data for over a year, and we look forward to providing the public with helpful resources based on reliable data."
The Pandemic Tracking Collective partnership with the PPI will focus initially on the critical reporting gaps in breakthrough infection data.  Tracking the incidence of breakthrough Covid-19 infections among vaccinated individuals as well as information on genomic surveillance, is crucial for understanding vaccine efficacy and deploying targeted public health measures and messages to reduce viral transmission in our communities.
"Vaccine breakthroughs are an understudied part of the Covid-19 pandemic," said Dr. Bright, "To understand what is happening – and how to stop it – we need to devote more time and resources bringing disparate pieces of information together, analyzing them, and clearly communicating the impact. Right now, the Pandemic Tracking Collective is leading the way in this area. We're delighted to work with the group of talented scientists who used data to shine a light on the pandemic from the earliest days."
Launched this year, the Pandemic Tracking Collective formed after The COVID Tracking Project, a volunteer initiative by The Atlantic in March 2020, ended their year-long data collection.  In the absence of federal data standards, the COVID Tracking Project was dedicated to collecting and publishing state-level data required to understand the Covid-19 outbreak in the United States. Their reporting and data visualization has been cited in more than 1,000 academic papers and over 7,700 news stories.
"This pandemic is far from over – and our information needs have shifted," said Jessica Malaty Rivera. "Now we have data on Covid-19 case counts and hospitalizations at our fingertips. What we lack is nuanced and detailed information on vaccine breakthroughs, which will be key to ending this pandemic." With the support of The Pandemic Tracking Collective, the Pandemic Prevention Institute will publish editorial pieces with downloadable data and data visualization. These assets can be found on the rockefellerfoundation.org/pandemicpreventioninstitute and on Twitter at @PPI_Insights.
---
About The Pandemic Prevention Institute
The Pandemic Prevention Institute is mission-driven to contribute to the crucial work of building systems that detect, prevent and mitigate pandemic threats, leading to rapid, effective containment. The PPI is pursuing its mission through the integration of cutting-edge technology and analytic approaches that turn data into action that drives life-saving decisions; a federated network of data users and holders with global representation; and collaborative leadership at the global level. For more information on partners, data solutions and more visit www.rockefellerfoundation.org/pandemicpreventioninstitute and follow us on Twitter @PPI_Insights.
About The Rockefeller Foundation
The Rockefeller Foundation is a pioneering philanthropy built on collaborative partnerships at the frontiers of science, technology, and innovation to enable individuals, families, and communities to flourish. We work to promote the well-being of humanity and make opportunity universal. Our focus is on scaling renewable energy for all, stimulating economic mobility, and ensuring equitable access to healthy and nutritious food. For more information, sign up for our newsletter at https://www.rockefellerfoundation.org/ and follow us on Twitter @RockefellerFdn.
About Pandemic Tracking Collective
The Pandemic Tracking Collective (PTC) is a research group dedicated to tracking and reporting public health data. Our expertise includes emerging infectious diseases, immunology, virology, clinical medicine, epidemiology, science communication, data science, data infrastructure, and data visualization. The founding members of PTC are all former leads and key contributors from The COVID Tracking Project. For more information, follow us on Twitter @pandemictrack
Media Contact
Pandemic Tracking Collective:
info@pandemictracking.org
The Rockefeller Foundation:
Davina Dukuly
The Rockefeller Foundation
+1 212 852 0000
ddukuly@rockfound.org
Feature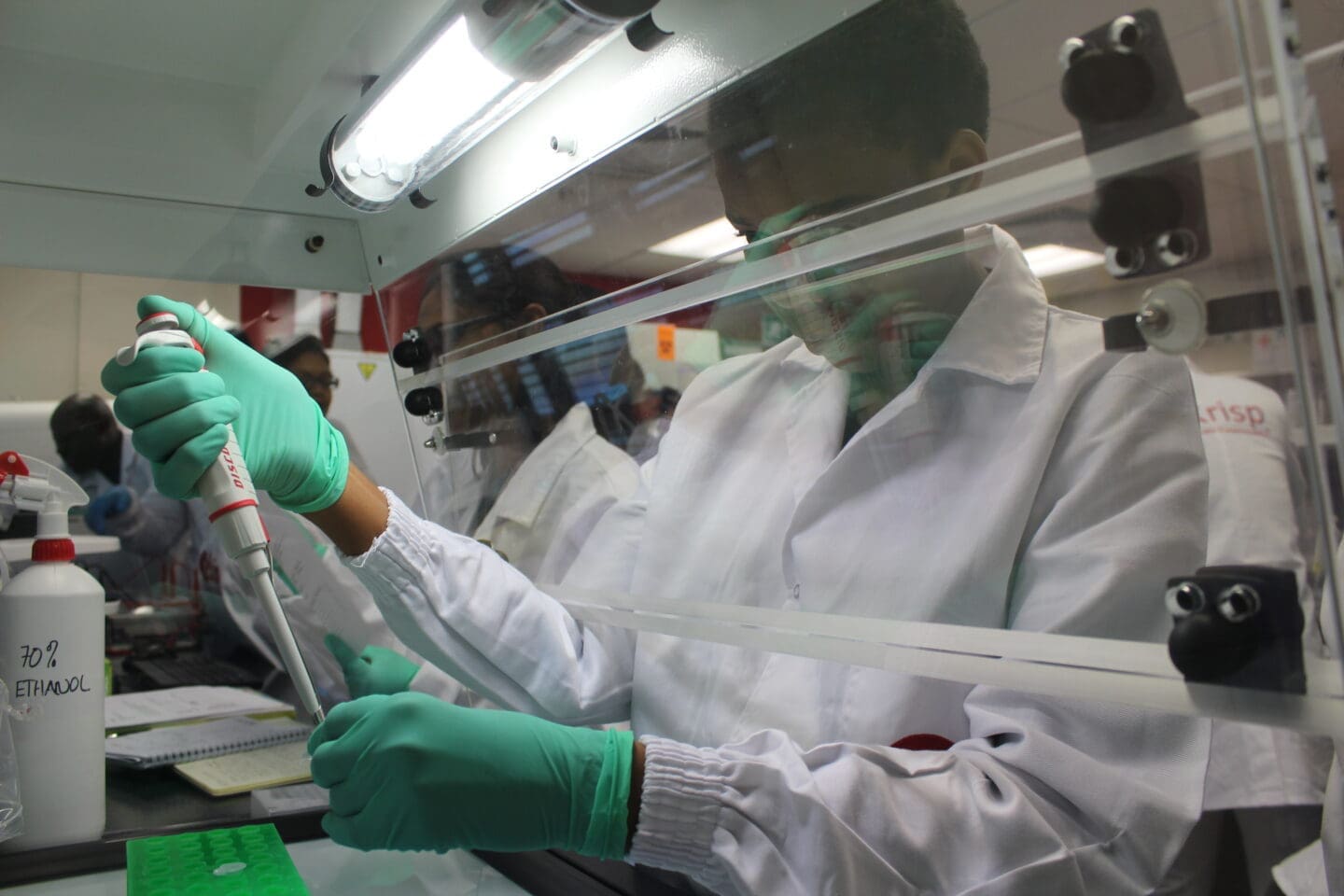 Pandemic Prevention Initiative
Latest Updates The Pandemic Prevention Initiative is working closely with a global network of laboratories, non-profit organizations, governments, international organizations, and private companies to strengthen global surveillance capacity and provide actionable insights that can protect health and well-being as we learn more about new and emerging Covid-19 variants. The situation with Omicron, emerging variants, and […]
More