Every day, The Rockefeller Foundation, its grantees, and partners seek to measurably and sustainably make the world healthier, more nourished, and offer greater individual and community opportunities.
What that looks like varies.
Sometimes it's warm school lunches scooped into plastic bowls to help disrupt generational poverty.
Or solar-powered freezers in remote shops to boost African business women's incomes while fighting climate change.
Or an app that offers essential workers critical data so they can better support themselves and their families.
As an institution, we learn from each effort, seeking out diverse perspectives, developing a culture of inquiry, and making space for candid reflection and dialogue. And we return again and again to the vow: together, let's make an impact.
In this quarter's Matter of Impact online magazine, we dive into stories that illustrate this promise of lasting, meaningful change. We highlight the persistent work now underway and touch on long-term relationships that have helped remake the world. We also reflect on the results and lessons learned from our last three years of work in our first ever Impact Report.
What can you do to make an impact?
Celebrating those on the front lines is another way to impact the world, by example and inspiration. So please, join us in reading, and then sharing, these stories of #MakingOpportunityUniversal.
01

Blog Post

We are committed to measuring our impact, learning from our and our partners' successes and challenges, and transparently sharing impact and insights to promote dialogue and inform action.

02

Human Impact

Hawa Jalloh's family survived Sierra Leone's 11-year civil war. But they couldn't outlast Ebola, which killed her husband and four of her children. Now a flagship project unites gender empowerment with climate justice to help her care for her family.

03

Human Impact

Rosaline Gitau grew up never having enough to eat, and it impacted her education and future. Her daughter was headed down the same path--until a school lunch disrupted generational poverty.

04

Human Impact

Seven decades of close ties between the World Health Organization and The Rockefeller Foundation have helped shaped global public health on issues ranging from pollution and poverty to pandemics and vaccines.

05

Blueprint

On Longhaul Farm in Garrison, New York, Jason Angell and Jocelyn Apicello believe countering global warming is urgent—but also not enough. They are at the forefront of a movement to promote community-owned solar power.

06

Human Impact

The Media Science Cafés debuted in their sixth African country this summer, building trust between journalists and researchers while bringing critical information to a potential audience of 230 million people.

07

Human Impact

A driver-owned cooperative gives essential gig workers access to statistics through an app that help them maximize their earnings--putting the power of data directly in their hands.

08

Human Impact

One Sunday in June 1882, at a Baptist church in Cleveland, Ohio, John D. Rockefeller, his wife Laura Spelman Rockefeller, and a visionary educator began a collaboration that would reach through the generations.
Feature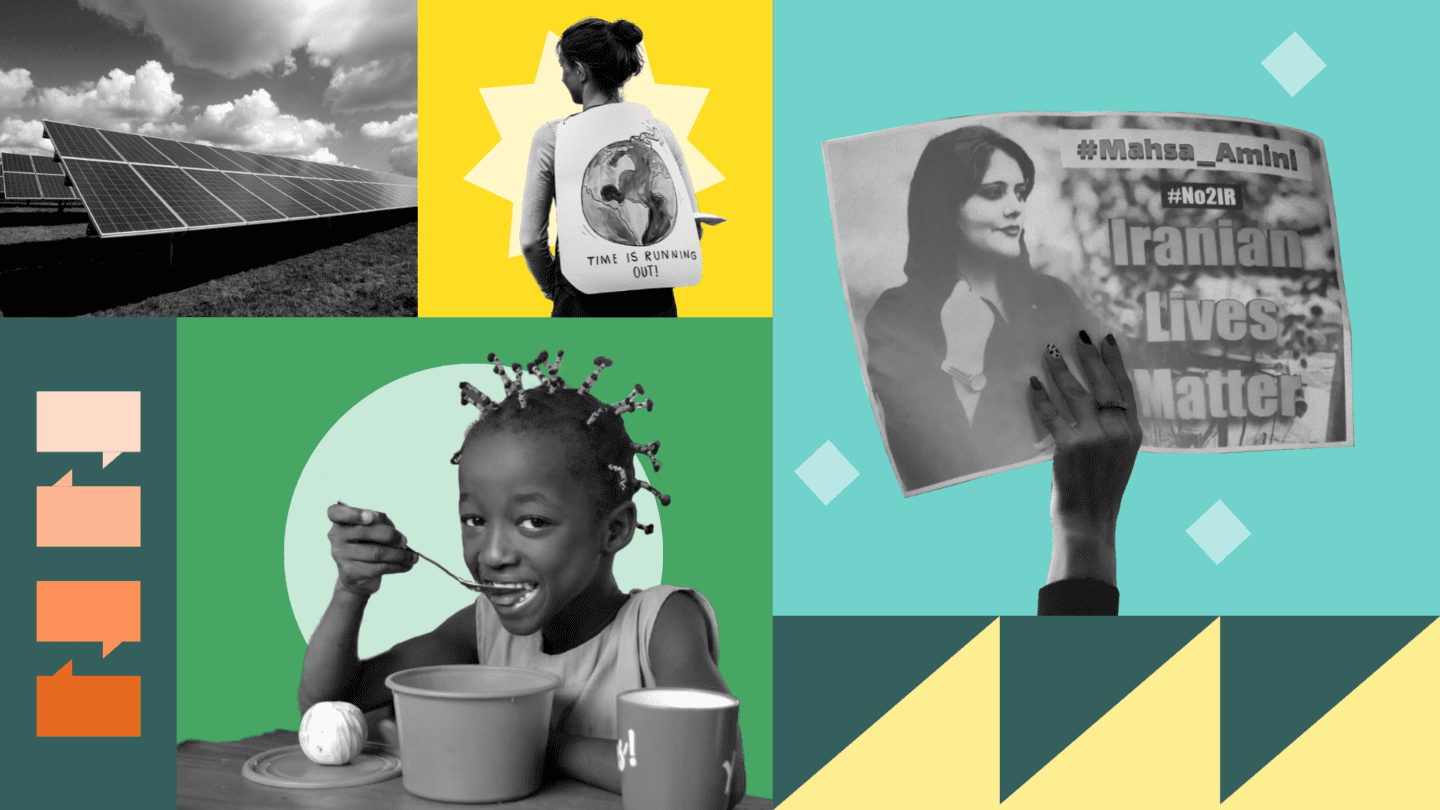 Joining the Fight to Combat Crises
From searching for lost children in Ukraine or supporting civil society in Iran, see how our grantees respond to a range of crises and support vulnerable communities in urgent need.
More