Sometimes, despite careful study, demand didn't emerge and so the mini-grids had to be relocated. In some cases, the outlook had been too optimistic, or too ambitious. In one unusual case, a local gang decided to commandeer the mini-grid, with its approximately 5 million rupees worth of equipment and material—"You brought this to the community, thanks a lot, now we will run it and see you later."
That grid also had to be collected and shifted to another site.
With scalability and sustainability as guiding goals, the Foundation focused on a three-pronged approach: impact investing to kickstart mini-grid development, refined site selection, and development of microbusinesses to create a heightened demand for electricity.
Taken all together, "this had potential for scale, and would address a root problem that no one had solved," Khan said. "But it was going against the grain too. Others were still talking about solar lanterns, while we were, for the first time, taking an infrastructure approach that depended on viable business models. We'd have to integrate impact investing with grant-making to achieve a system transformation. This hadn't been done before."
Dayal, also, confessed to "a huge amount of doubts."
"I had no doubt about what a mini-grid could do for a community, how it could transform lives, make women safer, allow children to study and small businesses to succeed—the impact was palpable," he said.
But could we do it? Many a night, I had an honest conversation with myself, and I wasn't sure.

Ashvin Dayal

Senior Vice President, Power and Climate, The Rockefeller Foundation
Creating the Perfect Partner
As the years of experience stacked up, Dayal said, the team realized that "to carry out such an ambitious operation in India, we needed an integrated approach – a one-stop-shop to build the business case, channel funding, identify the right sites, understand the rural market, work with households and small businesses, and create an ecosystem around mini-grids.
"We wanted an enterprise with commercial savvy that also understood the development and poverty context."
Such a partner was not easy to find. "We slowly came to realize," Dayal said, "that we would have to create it. That was both exciting and scary."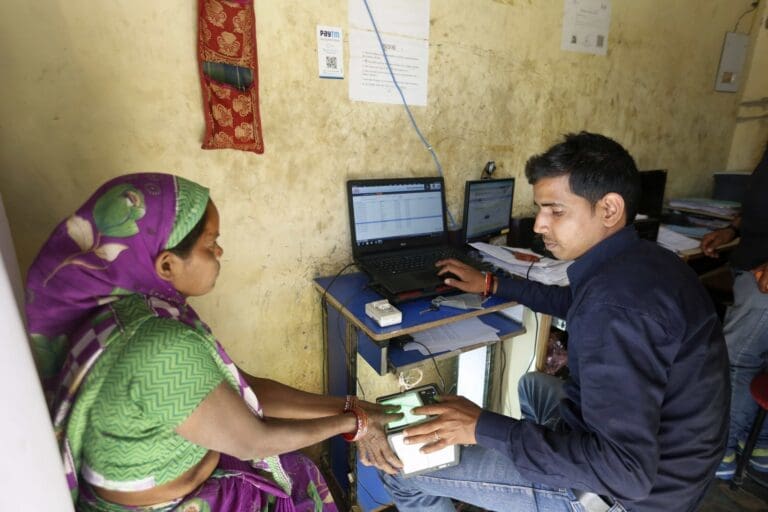 "We knew you change lives when people have electricity," Khan said. "But for investors and consumers to participate, it has to be a market-driven decision. We believed if we made the case, the capital should come. Measurement and metrics and data were a core part of this initiative."
The Rockefeller Foundation board, its legal team, and others were pulled into discussions that lasted for months. Finally, the team got thumbs up to create Smart Power India, and Mukherji hired.
Now, another kind of race was underway.
Mukherji emphasized to his fledgling team that deep comprehension of the rural communities they hoped to serve was key to success. Among his initial hires was Sidhartha Vermani, who arrived with 18 years of expertise in navigating rural markets and a desire to make an impact.
Vermani, like those before him, hit the ground running and did not stop.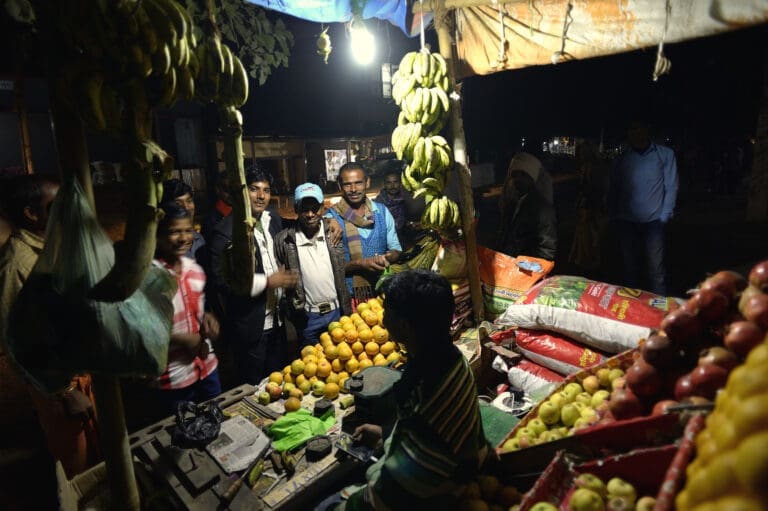 From the Field to the Boardroom
"The afternoon of the day I was officially hired, I was on a flight, and by that evening I was in the state of Bihar," Vermani recalled. "For the next six days, I traveled village to village, evaluating the needs and challenges. As soon as I returned, I joined a three-day retreat with The Rockefeller Foundation. So straight from the field to the retreat."
A big part of his job was to understand what it would take to replicate and scale the model across rural India.
That assignment was a full-time job. But he also had to hire a team, meet with real estate agents to locate office space, and even select the tile for the office bathroom.
"There was no resting of any nature," Vermani said.
"The SPI team brought in a fresh perspective," noted Pat, who continued to work with them on community demand issues. "They had much more emphasis on commercial viability, as well as more ample resources."
Given the speed, tensions sometimes cropped up as the old team brought the new team up to speed and they learned to work together. But they soon discovered they faced many of the same challenges.
NEXT: The numbers don't add up, so SPI makes a gutsy bet.
More from this series
Part II
Ideas Developed, Discarded, Embraced, Enacted
Turn back the calendar pages to 2009, well before Smart Power India was even a glimmer in the eyes of its creators.
Read More
Part IV
The Math Breaks Down
In those first months, Vermani confronted a challenge that would shape SPI's path forward.
Read More