The rate of daily vaccinations continues to increase throughout the United States, but communities are struggling to vaccinate hard-to-reach residents. When vaccine roll-out began in January, 55% of Americans did not even know where they would receive a vaccine. Today, a lack of access to technology continues to undermine access to vaccine appointments, particularly older residents. Technology seems to be more of a barrier than a channel for reaching many populations. To succeed, local leaders need to reimagine "technology solutions" as community-driven processes, where local knowledge and needs are prioritized.
During a recent convening of The Rockefeller Foundation's Pandemic Solution Group, panelist Jessica Cole, Chief Operating Officer at U.S. Digital Response[i] framed technology in this way: "Technology is not always Artificial intelligence or whizbang databases. In this case, technology is making sure that people on the front lines are able to get the delivery right." Across the nation, community leaders are rising to the challenge and reimagining how technology can facilitate equitable access to Covid-19 vaccines.
Overcoming the Digital Divide in North Philadelphia
When pediatric surgeon, Dr. Ala Stanford, realized that people of color in her community were dying disproportionately because they could not get a Covid-19 test, she launched the Black Doctors Covid-19 Consortium (BDCC), a non-profit organization that has expanded access to Covid-19 testing for Black residents in Philadelphia. The group intentionally calls itself the Black Doctors Covid-19 Consortium, wanting "to connote trust in the name" to Black Philadelphians.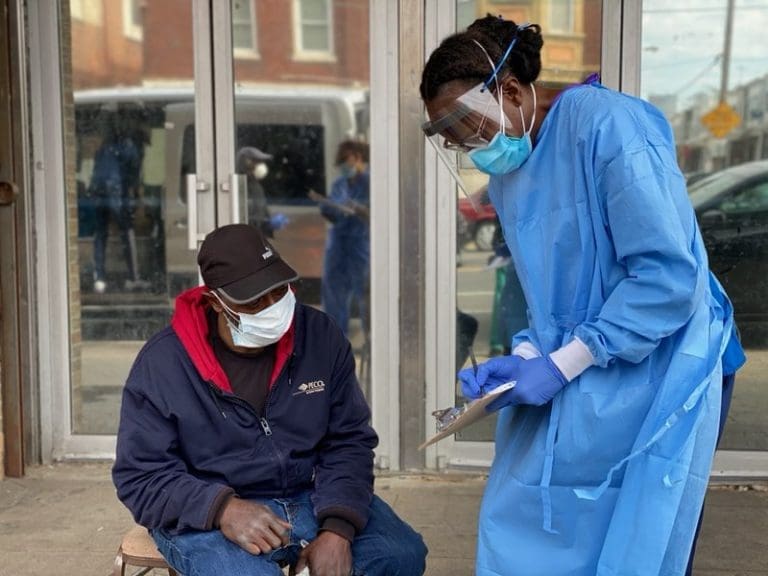 As vaccines began to roll-out across the United States, Dr. Stanford knew Black Philadelphians would register for BDCC's vaccine program given the organization's community ties, relationships, and support from over 24,000 locals who were tested for Covid-19. Within the first week of launching its initial vaccine signup, 10,000 people signed up online for vaccine appointments, 92% of whom were Latinx or Black. Within a few weeks, "the digital divide crept in," and that number fell from 92% to 50%, as more individuals from affluent neighborhoods began registering with BDCC.
BDCC then made the bold decision to eliminate its electronic sign-up process because "appointments weren't working." By March of 2021, BDCC shifted to a first-come-first-serve system and began targeting the hardest-hit Philadelphia neighborhoods. BDCC first accommodates older residents with special treatment needs and asks healthier individuals to wait in line. Vaccines are administered until the daily supply runs out, resulting in about 1,000 doses distributed per day. This simplified operation used the right "technology" to enable vaccination of nearly 40,000 local residents, and over 80% of BDCC's vaccines are now going to minority residents.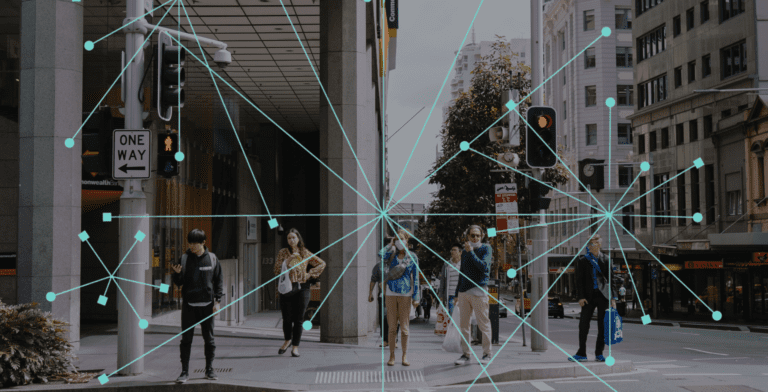 The Pandemic Solutions Group
The Pandemic Solutions Group (PSG) is a network of public officials spanning U.S. cities, states, counties, and tribal nations devoted to rapidly scaling Covid-19 testing, tracing, and vaccinations in their communities. The PSG meets every two weeks to drive collaboration about promising initiatives, engage directly with technical experts and colleagues, and facilitate the exchange of on-the-ground challenges and real-time solutions. For more information, visit the Pandemic Solutions Group Website or connect with us here.
Lessons Learned for Public Health & Community Leaders
With vaccine supply soon expected to outpace demand, local public health leaders will need to redefine how they use technologies to vaccinate hard-to-reach residents. The panelists shared three easy steps for health officials to take when considering technologies to enable access to vaccines: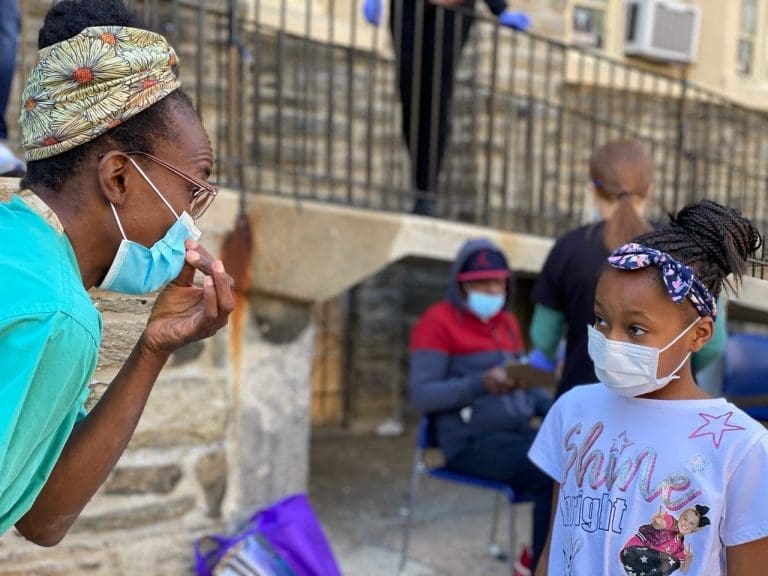 Implement usability testing to ensure that residents are able to access and operate systems with ease. Usability testing is "asking the users what they want and what they need," and then asking people to test out prototypes or sample systems to see how they actually work, says Cori Zarek, Executive Director of the Beeck Center for Social Impact + Innovation at Georgetown University and former Deputy Chief Technology Officer of the United States. The more insights public health leaders can learn from individuals who have been previously unable to access vaccine appointments, the more information they have to overcome those obstacles.
Integrate different modes of feedback, such as phone calls and online feedback, to quickly refine systems. "Whether you are the doctor or the technologist or the communications person, all of that information [they are receiving] is so important and should be factored into how we're talking to users and delivering what they want and need," says Zarek. A weekly meeting of government and health officials, along with community stakeholders, can help to coordinate messaging and technology changes to better serve residents.
Create outbound communication channels with text message updates or media campaigns to facilitate communication with hard-to-reach residents. For example, Minnesota rolled out a pre-registration system that can call or text residents when vaccine appointments are available at state-run sites. Minnesota is now one of the highest performing states in terms of the percentage of distributed vaccines that have been administered.
Technology should be a helpful tool to expand vaccine access, not a barrier. To be effective, the systems in place must evolve with the local community based on feedback and a focus on the users. In a race against new Covid-19 variants, reimagining technology as a community-driven process will be critical to reaching everyone with life-saving vaccines as quickly as possible.
[i] U.S. Digital Response is a Rockefeller Foundation grantee.