Overview
The Pandemic Solutions Group (formerly the Testing Solutions Group) was a network of public officials spanning U.S. cities, states, counties, and tribal nations devoted to rapidly scaling Covid-19 testing, tracing, and vaccinations in their communities.
GOAL: In May of 2020, The Rockefeller Foundation created the Testing Solutions Group to facilitate the exchange of best practices for public health authorities and officials working to scale up pandemic preparedness and response with an immediate focus on Covid-19 testing and tracing. Beginning in January 2021, this learning group evolved into the Pandemic Solutions Group (PSG). While topics related to frequent and widespread testing remained a priority for this group, this change reflected The Foundation's commitment to helping public officials navigate the intersecting demands of testing, vaccination, and other public health measures in the months ahead.
How it works
The Rockefeller Foundation convened the Group every two weeks to:
Peer Network:
• Drive collaboration about promising initiatives at both the state and local levels
• Engage directly with technical experts and colleagues
• Facilitate the exchange of on-the-ground challenges and real-time solutions associated with testing, vaccination, and related pandemic response topics
Knowledge Products:
• Package the insights shared through the Pandemic Solutions Group (PSG)
• Develop strategy and policy recommendations that support government officials and other community leaders and their leadership teams.
Learning:
• Support public officials and other community leaders to collect real-time data, evidence, and feedback to improve strategies.
Pandemic Solutions Group Structure
The bipartisan group of senior public health officials across over 50 U.S. cities, states, and Tribal Nations, as well as representatives from leading academic institutions and community organizations, convened virtually every two weeks to discuss a range of pertinent pandemic response topics.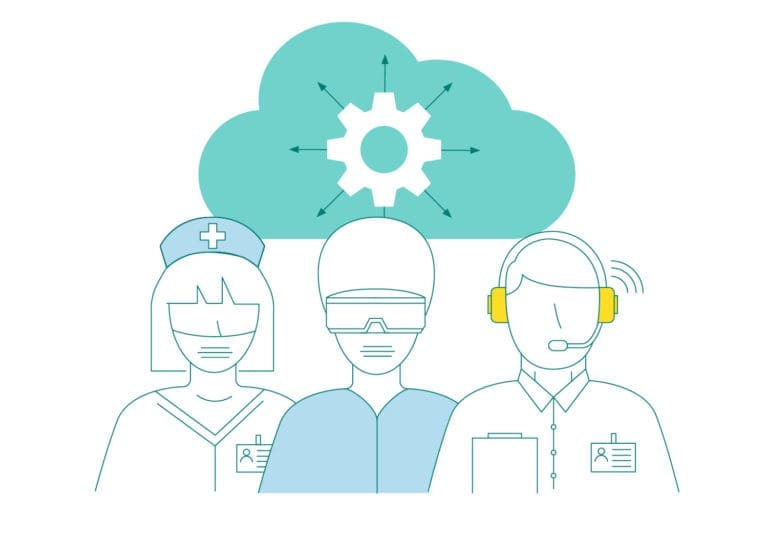 The Centre for Public Impact – a non-profit, non-partisan organization founded by Boston Consulting Group to reimagine government – provided oversight and support as the Pandemic Solutions Group's Secretariat.
Participants:
Public Health Leaders: The PSG convened participants across levels of government and sectors. Examples of attendees included, but were not limited to, state public health department directors, city chief innovation officers, executives of community and non-profit organizations, and others.
Invited Experts: Technical experts and nationally recognized public health officials such as Dr. Anthony Fauci, Dr. Francis Collins, and Dr. Helene Gayle met with the PSG to share knowledge and help answer real-time questions from participants as they responded to community needs.
Previous sessions covered topics ranging from strategies to reopen K-12 schools to practical lessons from antigen testing implementation to community-driven strategies for equitable vaccination.
Pandemic Solutions Group Members
Demand-driven and local-solutions centric, this bipartisan, broad-based coalition of more than 50 U.S. cities, states, and tribes was committed to scaling up access to testing for Covid-19 and collaborating with other leaders and experts to find solutions to common challenges – and get their citizens back to work more safely.
Why this matters
Collaboration and continued knowledge sharing were imperative to ending the Covid-19 pandemic. Decision-makers needed real-time insight into best practices for key public health strategies, including testing, vaccine distribution, public messaging, and social distancing policies. The PSG connected public officials with technical experts and other practitioners so they could gather and share knowledge to create tailored solutions that adequately addressed their community's needs.