The racial wealth gap is wider for Black and Latinx families compared to White families than for any other racial identifications. Nationwide, it persists across a variety of assets, including housing, businesses, and retirement accounts. Cities wield important powers over all these assets, which might help to support Black and Latinx households, and shrink the racial wealth gap. The latest Menino Survey of Mayors explores how mayors are approaching this critical national issue.
The Findings include:
A strong majority (67 percent) of mayors are worried about the racial wealth gap in their cities.
Mayors overwhelmingly (81 percent) believe that access to capital disproportionately burdens small business owners of color.
Concerns about housing prices, development, and the racial wealth gap are closely tied to gentrification and its potential effects on minority residents.
The 2021 Menino Survey of Mayors details perspectives shared by a representative sample of more than 120 mayors leading U.S. cities with populations of more than 75,000 residents.
Report

2021 Menino Survey: Closing the Racial Wealth Gap

The racial wealth gap is wider for Black and Latinx families compared to White families than for any other racial identifications. Nationwide, it persists across a variety of assets, including housing, businesses, and retirement accounts. Cities wield important powers over all these assets, which might help to support Black and Latinx households, and shrink the […]

Download PDF
Feature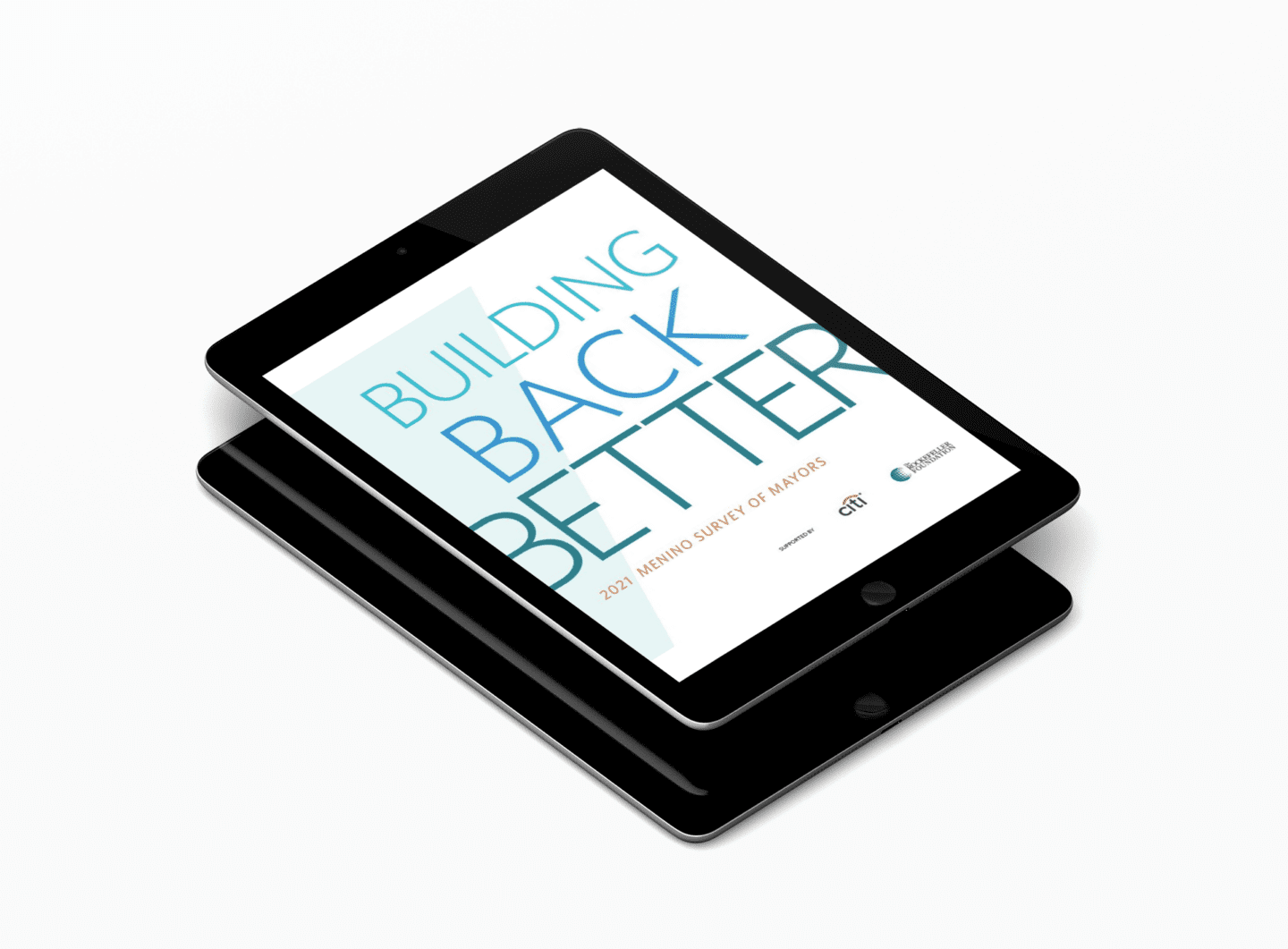 2021 Menino Survey of Mayors: Building Back Better
Covid-19 has posed unprecedented and long-lasting economic, political, and social challenges to American cities. It has crippled small businesses, heightened an already escalating housing crisis, laid bare massive racial inequality, and created pressing intergovernmental coordination challenges. Boston University's Initiative on Cities took this issue to 126 mayors from different political backgrounds, and published the findings […]
More