Covid-19 has posed unprecedented and long-lasting economic, political, and social challenges to American cities. It has crippled small businesses, heightened an already escalating housing crisis, laid bare massive racial inequality, and created pressing intergovernmental coordination challenges. Boston University's Initiative on Cities took this issue to 126 mayors from different political backgrounds, and published the findings in their latest 2021 Menino Survey of Mayors.
The Findings include:
More than half of mayors (52%) believe mental health challenges and trauma is a top long-term consequence of the pandemic.
Learning loss among young people ranked second (37%), closely followed by a third of mayors expressing concern for the financial insecurity of low-income residents.
Only around a quarter (26%) said rising rates of crime and violence are of great concern to them
The 2021 Menino Survey of Mayors details perspectives shared by a representative sample of more than 100 mayors leading U.S. cities with populations of more than 75,000 residents.
Feature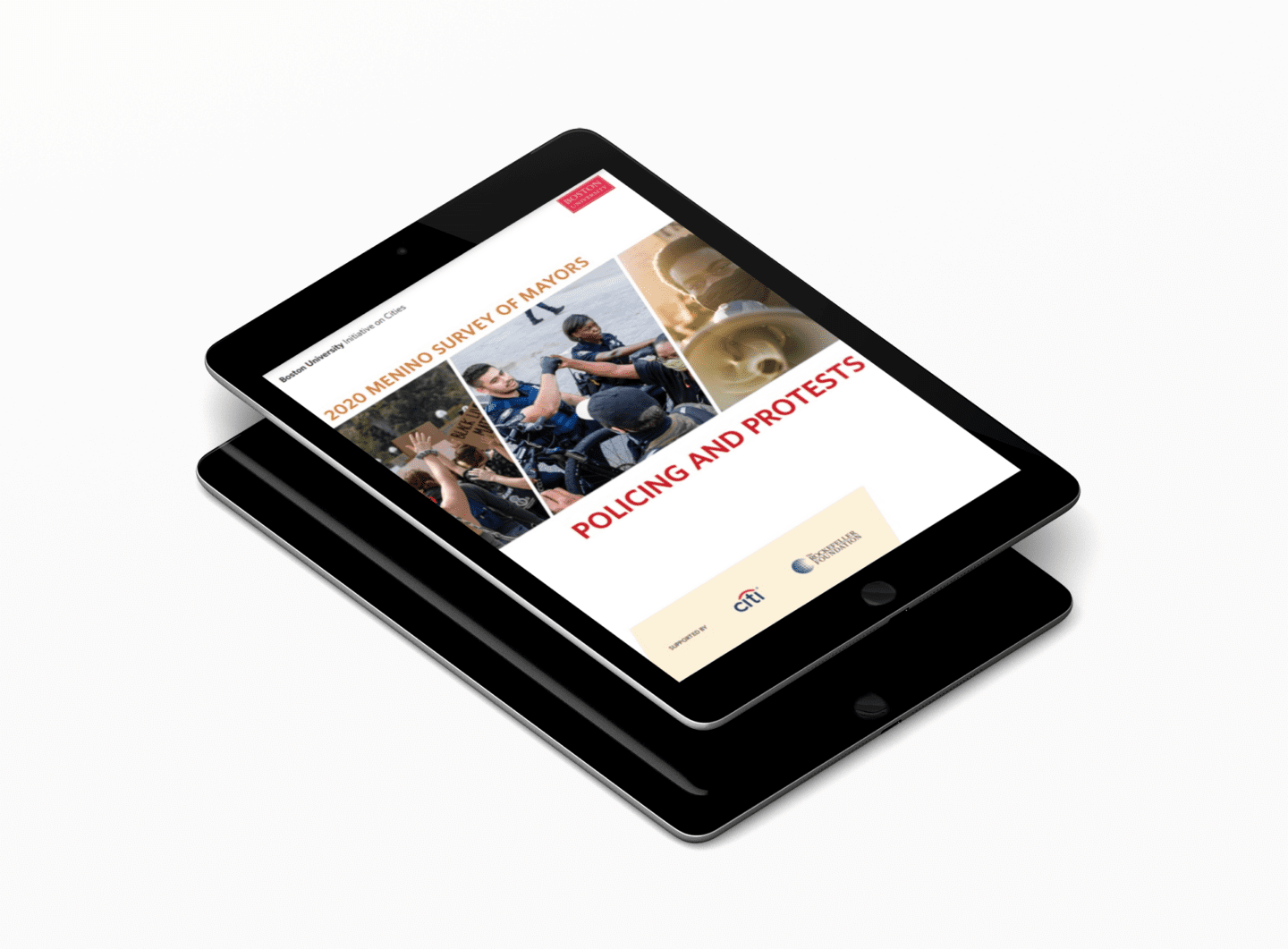 2020 Menino Survey of Mayors: Policing and Protests
The murders George Floyd, Breonna Taylor, Rayshard Brooks and so many others, led to protests against police brutality across America's cities. The country found itself in the midst of a racial reckoning, with mayors challenged to find ways to better address racism and policing in their communities. Boston University's Initiative on Cities took this issue […]
More