On June 19, 1865, we saw the official freedom of an enslaved people in the United States, and in 2021, for the first time in the country's history, Juneteenth was established as a federal holiday. This offers an opportunity to examine the realities of Black life in America and around the world, and take actionable steps toward a more free, just, and equitable future.
The United States is not yet the country it strives to be—a land of opportunity where all who are willing to work hard can get ahead, join a thriving middle class, and lead fulfilling lives. In fact, our economic system has routinely valued profit over labor. Covid-19 laid bare the bleak injustices that were already present, disproportionately impacting low-wage workers. The vast majority of those at the bottom of the economic ladder are women and people of color.
These biases have historic, multigenerational and systemic roots as well as overlapping impacts, so there is not a single, simple solution. The Rockefeller Foundation is meeting the urgent challenge of this moment by broadly championing the fight for equity and against the historic and systemic biases that have limited economic stability and mobility and blocked access to resources for some. Workers and small business owners must get the support they need, and all Americans should have consistent access to healthcare, healthy food, and clean, affordable energy.
Supporting Low-Wage Workers
We are also supporting the implementation of equitable, fair and effective tax policies. Earned Income Tax Credit (EITC) and the Child Tax Credit (CTC) are two of the most effective tools for boosting the incomes of low-wage working families. Substantial research has shown that the two combined have lifted some 10.6 million Americans above the poverty level—more than any other program except Social Security—while providing educational and health benefits at every stage of life. But pre-pandemic, one in five eligible households did not claim EITC, leaving an estimated $10.5 billion on the table. As of this year, 30 states, Puerto Rico and the District of Columbia offered their own EITC. In order to extend that outreach into all 50 states and raise awareness about the impact of the federal EITC and CTC, The Rockefeller Foundation invests in organizations seeking to educate policymakers and the public about these crucial tax credits.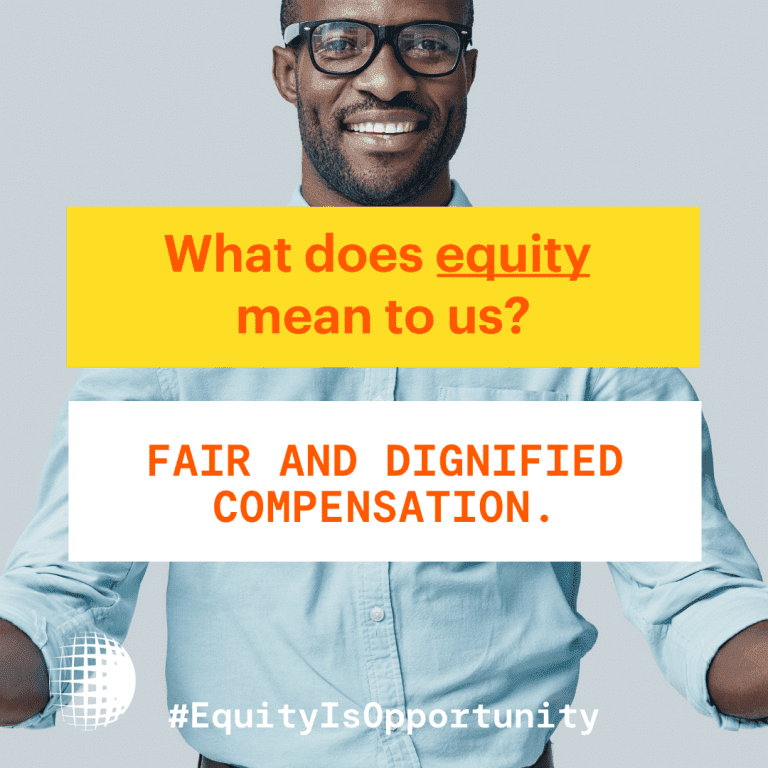 Leveling the Playing Field for Black and Latinx Small Businesses
In a fully inclusive society, more Black- and Latinx-owned businesses would contribute to the vibrancy of the economy and their communities. The Rockefeller Foundation is working toward eliminating the racial wealth gap within two generations. Initially, we will leverage $2 billion in co-investment and aligned grantmaking toward this goal, with the aim of reaching 51 million economically insecure Black and Latinx workers and families, with an emphasis on women.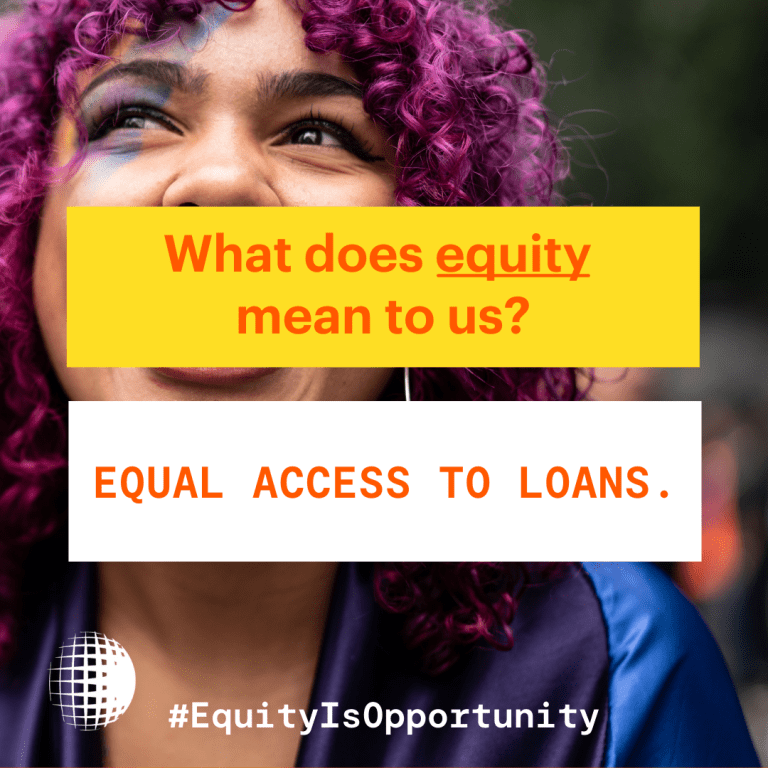 Currently, hundreds of thousands of Black- and Latinx-owned businesses fail to reach their full potential or even get off the ground, costing America millions of jobs and hundreds of billions of dollars in national income. Some 9.5 percent of U.S. businesses are Black-owned and 12.2 percent have Latinx-owners. The 19 million white-owned businesses account for 88 percent of overall sales, and 86.5 percent of U.S. employment, while Black businesses have 1.3 percent of sales, and 1.7 percent of the nation's employees. Latinx businesses have 4 and 4.2 percent respectively. Systemic biases lead to shortfalls in access to capital, technical support and networking. This gap in business activity contributes to the racial wealth gap–the median net worth for Black households is $24,000, compared with $36,000 for Latinx and $189,000 for whites.
One initiative toward the goal to eliminate the racial wealth gap is the Rockefeller Foundation Opportunity Collective (ROC), which invests in partners, projects, and policies that break down barriers for Black- and Latinx-owned small businesses in 12 locations.
Expanding Innovative Financing Models
We will advance new pathways to asset ownership by expanding innovative financing models and coalitions. The economics of small loans combined with modern redlining exclude Black and Latinx businesses, leaving a $250,000+ funding gap. At the Foundation, we play a catalytic role to bring funding to scale by investing in new Black- and Latinx-centric financial infrastructure for small businesses to enable wide-spread wealth generation in communities of color.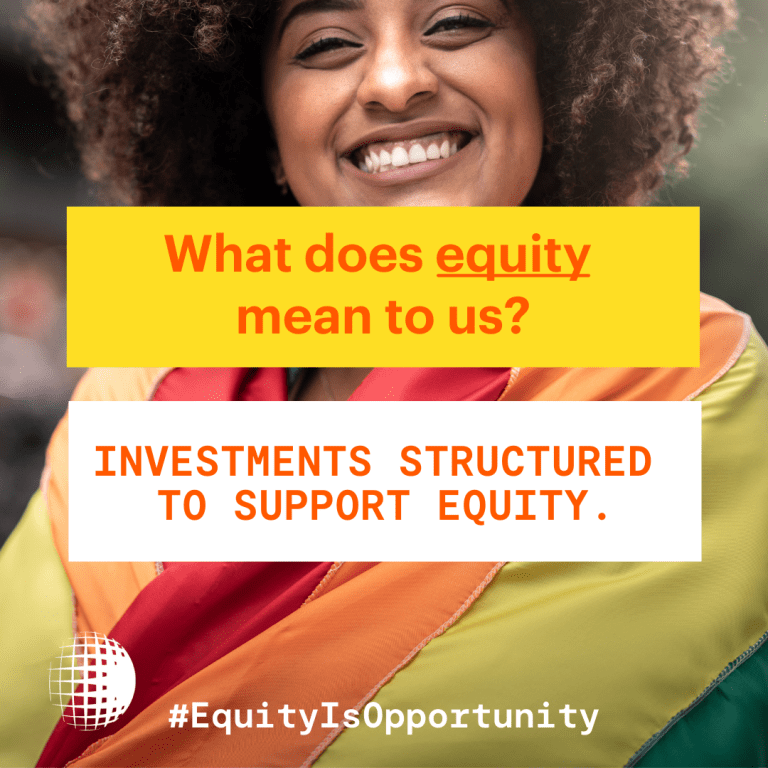 Equitable Access to Healthcare
The Rockefeller Foundation joined the effort to make sure Covid-19 vaccines are equitably distributed, with a focus on those hardest-hit by the pandemic: low-wage essential workers and especially Black and Latinx Americans. Members of these communities were more likely to contract the virus and more likely to die.  In fact, they died from Covid-19 at 1.4 times that of white Americans. We believe vaccine distribution should be based on their share of cases and deaths. Long-term, we know that economic and social vulnerability affect health status and outcomes. For instance, BIPOC families are more likely to be uninsured, resulting in decreased access to medical care and greater rates of preventable illnesses.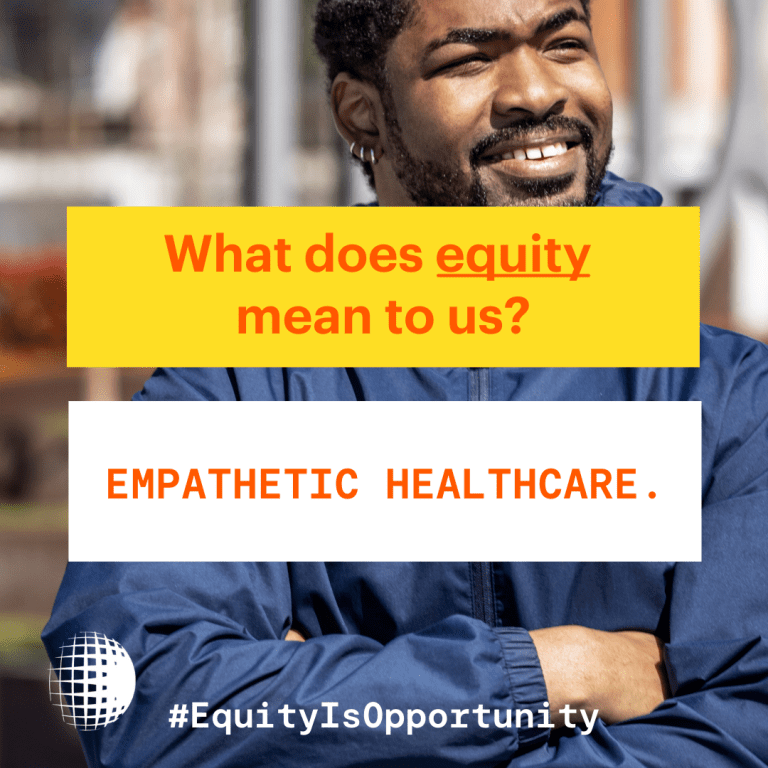 Healthy Diets for All
Some 32.5 million Americans, including 5.3 million children, live in food-insecure households, which the U.S. Department of Agriculture (USDA) defines a lack of consistent access to enough food for an active, healthy life. Food insecurity takes a psychological toll, and is closely associated with chronic diseases that cut years off our lives and are a leading cause of death and disability worldwide. Some 15 percent of low-wage workers reported low or very low food security prior to the Covid-19 pandemic. According to USDA data, 19.1 percent of Black households and 15.6 percent of Latin(x) households experienced food insecurity in 2019, compared with 7.9 percent of White Americans. Consider, for example, Washington D.C.'s Ward 8, which is 92 percent Black, and Ward 3, which is 81 percent white. Though less than 10 miles apart, there is a 17-year life expectancy difference, and four out of the five leading causes of death are diet-related. By integrating the concept of food as medicine into health care and incentivizing the production and consumption of healthier food, we can promote healthier people and communities.