The new BA.2 sub-strain has been detected in 55 countries including the U.S., but the World Health Organization says it is not a variant of concern.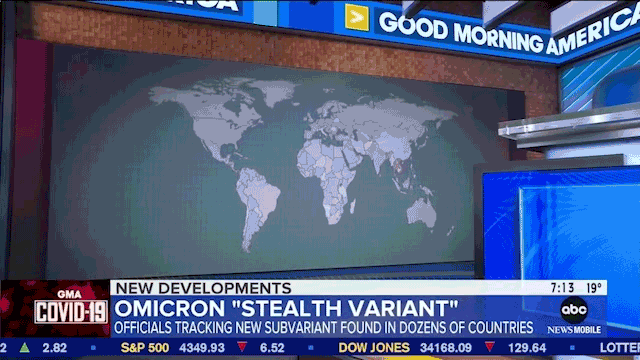 You've probably heard the #Omicron "stealth" sub-variant, BA.2, is spreading rapidly in places like Denmark, Germany, India, and the UK. We're tracking the signal and, while there's a lot of uncertainty, a picture is emerging.
There's no data yet on BA.2 severity nor on its risk for vaccine breakthroughs. However, we need to watch the science here very closely over the next few days. We estimate that BA.2 is quickly replacing BA.1 in Denmark (in more technical terms it has a doubling time of 4-5 days relative to BA.1). Said differently, the epi data show that BA.2 is outcompeting BA.1. This is a worrying trend and one that we are watching closely.
Our PPI partners in the US are scanning for BA.2 in wastewater and clinical samples. Right now, BA.2 in the US is rare, but spreading. As our environmental surveillance manager, Megan Diamond says, "Waste before case."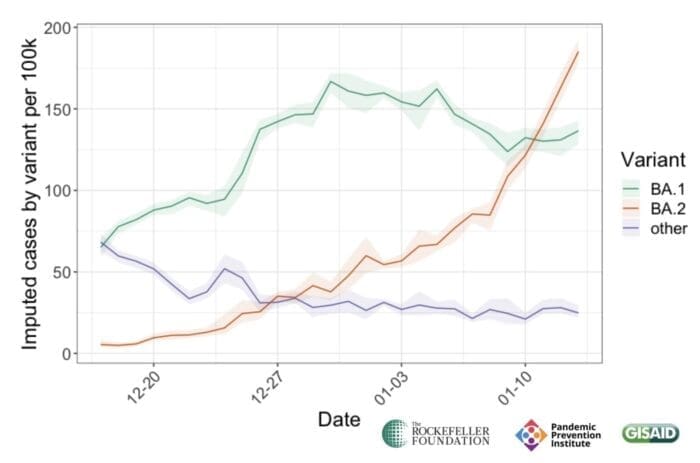 What's next? As with the currently dominant Omicron (BA.1) the advantage for BA.2 could be because it's better at spreading and/or it's able to re-infect individuals with immunity to BA.1 (immune escape). We're investigating this now and will report out soon. Share your information with the world and help us create a #PandemicFreeFuture.
Feature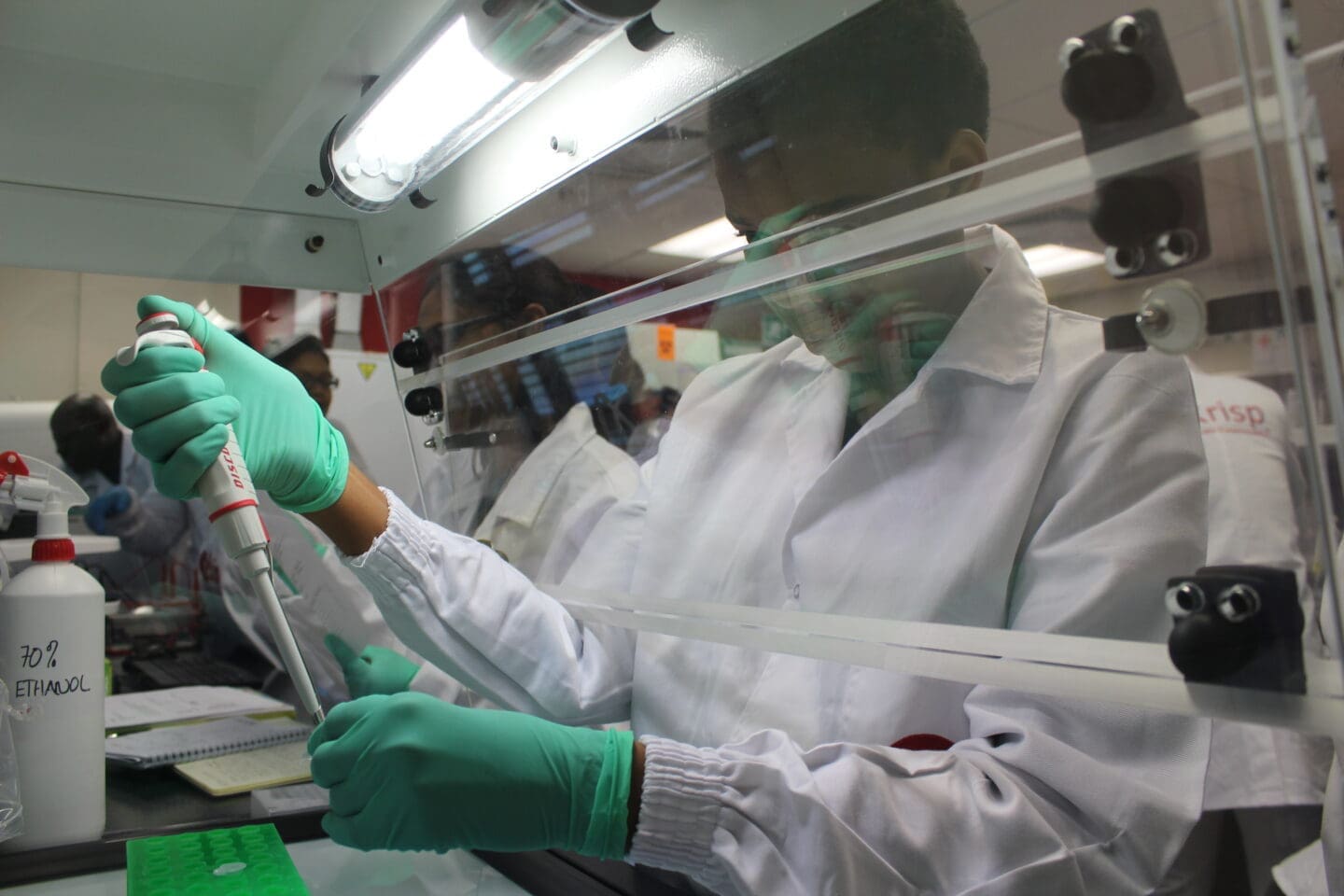 Pandemic Prevention Initiative
Latest Updates The Pandemic Prevention Initiative is working closely with a global network of laboratories, non-profit organizations, governments, international organizations, and private companies to strengthen global surveillance capacity and provide actionable insights that can protect health and well-being as we learn more about new and emerging Covid-19 variants. The situation with Omicron, emerging variants, and […]
More