Overview
Crowding In Community Investment
The Rockefeller Foundation knows that place matters. No city or town in the U.S. has a monopoly on talent or effort, but opportunity is not equally distributed. After decades of disinvestment, low-income neighborhoods are experiencing waves of investment, but these funds do not always benefit communities' longstanding residents.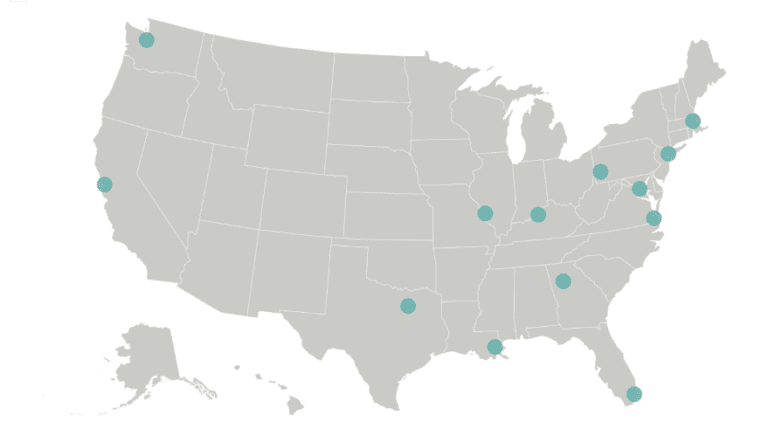 cities in the U.S. where someone working fulltime at minimum wage can afford a market-rate two-bedroom apartment

average poverty rate across Opportunity Zones compared with the national poverty rate of 14.1%

Americans–families where at least one person works fulltime–have trouble paying the bills each month
Focusing on People and Places
Research shows how ZIP codes can define a person's future and that places shape outcomes for people. Women, people of color, and immigrants are disproportionately harmed by these systemic challenges, widening existing fissures in society. 
The Foundation is now working in twelve cities and the District of Columbia to mobilize new and responsible private investment in Opportunity Zones, part of a new tax policy intended to bring capital investment into distressed communities nationwide. Efforts are underway to support municipal capacity and provide technical assistance to Atlanta, Ga., Boston, Ma., Dallas, Texas, Louisville, Ky., Miami, Fla., Newark, N.J., New Orleans, La., Norfolk, Va., Pittsburgh, Pa., Oakland, Calif., Seattle, Wa., and St. Louis, Mo., along with D.C.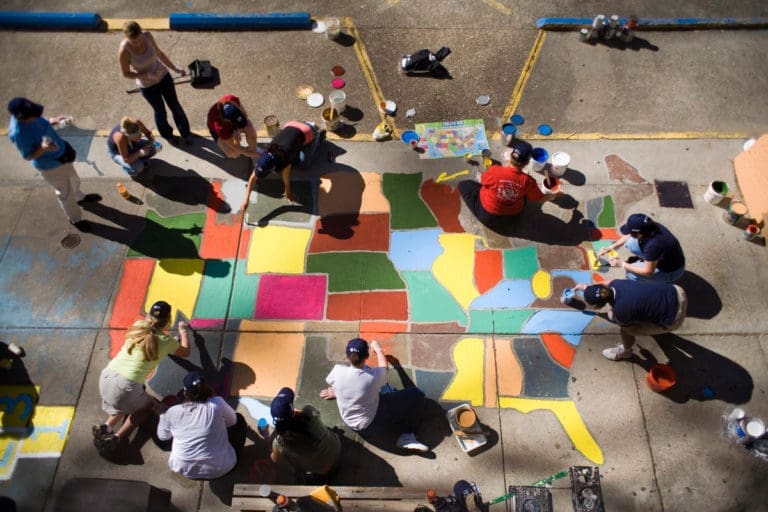 Our Approach
At The Rockefeller Foundation, we believe that the people closest to those experiencing the problem are best suited to find the solution, so we are investing in the capacity of cities and organizations to spur equitable economic development in their own communities.
We're investing in people-place creates opportunities for economically disadvantaged communities by:
Supporting municipal capacity and provide technical assistance to improve on cities' ability to market their Opportunity Zones and achieve the highest ROI for their community
Working alongside investors to help seed 1-3 new investment funds that can showcase both impact and scale through the deployment of PRIs and strategic grants.
Expanding on the adoption of the first and only impact reporting framework for Opportunity Zones

Partnering with 16 other foundations and financial institutions to improve access to capital for African American and Latinx entrepreneurs.
Strengthening the capacity of cities to take better advantage of Opportunity Zones will incentivize responsible investment that supports community engagement and mitigates the risk of displacement.
As mayors, we understand the importance of using every tool available to make our cities more vibrant, livable, and sustainable places. The Opportunity Zones program is one tool that promises us a chance to direct untapped sources of capital towards the places that need it most.
Mayor Greg Fischer
Louisville, KY
building community and municipal capacity that more effectively directs investment in Opportunity Zones and other historically disinvested areas

jobs in 12 cities and the District of Columbia

in private investment, while generating measurable impact
Meet our Partners & Grantees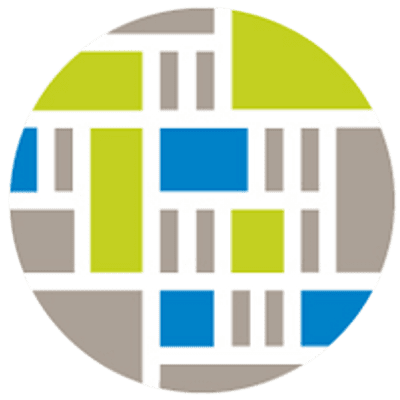 So whether you're trying to solve for public health, solve for climate change, or solve for equity, we recognize the value of a place and its supporting infrastructure, is paramount to ensure that we create an equitable, just community.
Christopher Coes
Vice President, Smart Growth America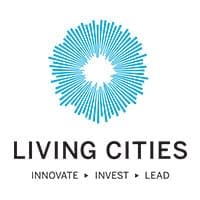 We believe that by holding a racial equity lens in all of our work we will actually help to change the American system so that truly is an equitable place for all American citizens.
Demetric Duckett
Associate Director of Capital Innovation, Living Cities

Through public policies like Opportunity Zones, Community Reinvestment Act and New Markets Tax Credits—government incentives that mobilize private capital for public good—we seek to bring new investment, innovative solutions and economic opportunity to low- to moderate-income communities.
Fran Seegul
Executive Director, U.S. Impact Investing Alliance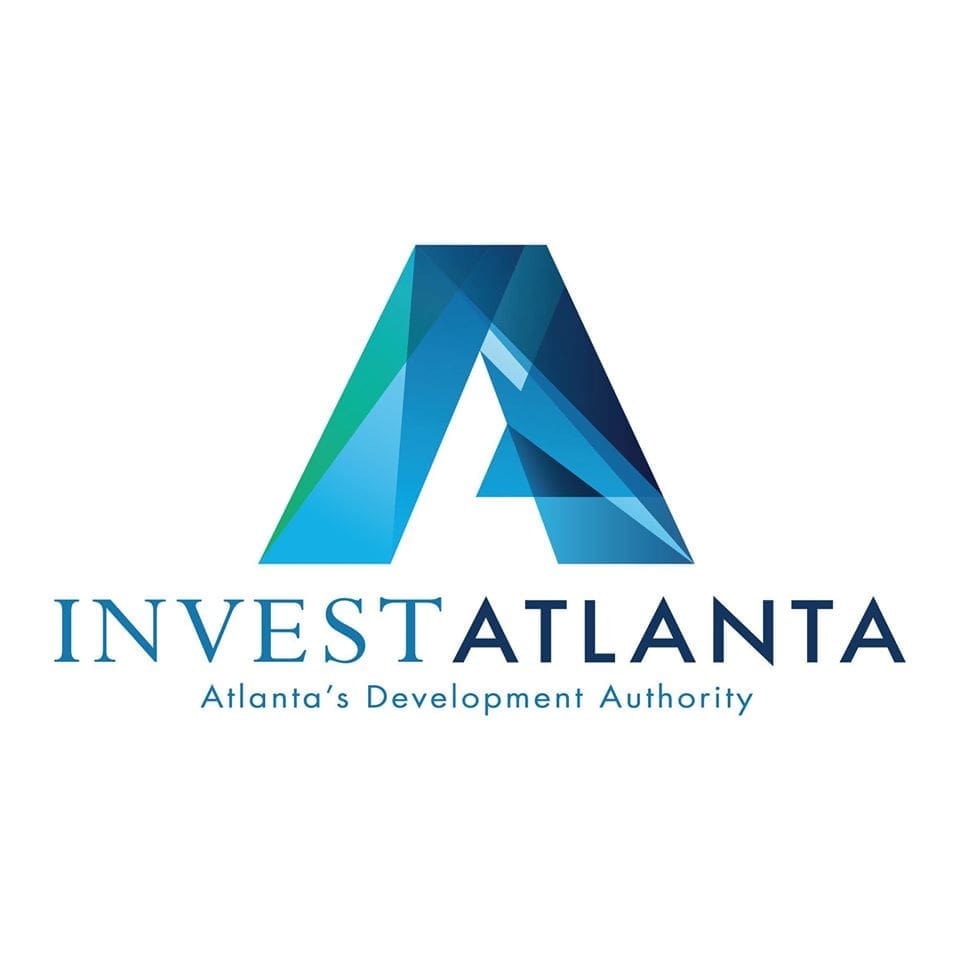 These solutions bring about positive change, because we're targeting specific populations. The Opportunity Zones are historically under-invested, distressed communities. The fact that we're paying direct attention to attract, and not just investment but social impact investment to these communities, I think is a true testament to our goal of promoting long-lasting and systemic change.
Ed Smith
Invest Atlanta
Feature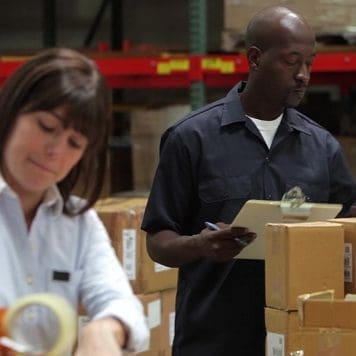 Mobilizing Private Capital for Impact: Anacostia
We are working with local leaders and organizations in #OpportunityZones across America to ensure that legacy residents are the beneficiaries of new investments in their communities.
More