On the western edge of Bastrop, Louisiana., just across the road from Delta Community College, a former Jordache Jeans factory that has been sitting empty for decades may soon come to life in a way that could bring jobs, fish, and fresh produce to an area that needs all three.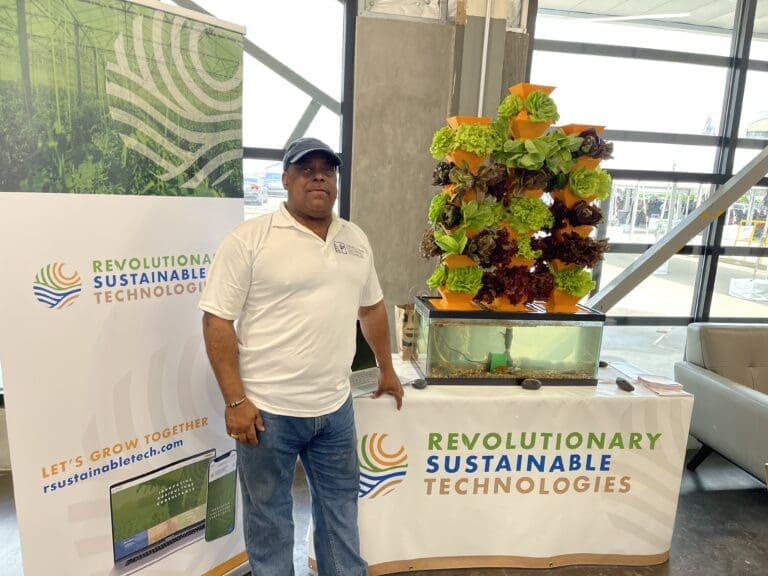 Robert Harding, Founder and CEO of RST Bioscience recently signed a five-year lease with the town of Bastrop to use the vast 151,000 square-foot industrial facility as the home of a $7.2 million indoor aquaponics farm and food processing plant, producing fresh vegetables and fish.
RST is an innovator in aquaponics for urban agriculture. Harding stated "by building our aquaponics farm in a repurposed textile factory in the city we are accomplishing several things including, conserving water, reducing atmospheric carbon by producing food locally, and preserving biodiversity by not tilling up animal habitat.  We are also creating jobs and providing healthy food access for Bastrop and surrounding communities".
Harding hopes to make the facility a source of fresh organic food throughout a region which includes some of the poorest corners of Louisiana, Arkansas, and Mississippi. Located about halfway between Shreveport, La., and Jackson, Miss., Bastrop's population of about 11,000 is 73 percent African American and has been steadily dwindling for years.
In 2008, International Paper Company closed its Bastrop mill, by far the region's largest employer. Months later, Pilgrim's Pride announced the closure of chicken processing plants across the region. Part of the town's recovery plan has been to find a use for the former Jordache Jeans facility at the intersection of Kammell Street and Eugene Ware Blvd.
As an African American scientist and entrepreneur, contributing to the revitalization of what was once a thriving black community will be particularly gratifying.

Robert Harding

Founder and CEO of RST Bioscience
Harding's core technology, aquaponics, involves growing leafy greens and other vegetables without soil by using nutrient-rich water piped in from nearby fish tanks. Organic waste from the fish serves as fertilizer for the plants in a closed-loop system that uses 95% less water than conventional farming and results in nutrient-dense organic produce and fish.
"You use fish to feed the plants, and your operation uses about 5 percent of the water you would ordinarily use," Harding said. "It's a sustainable way to produce healthy organic food indoors, protected from the effects of climate disruption." Bastrop is in an area that often finds itself in the path of hurricanes and tropical storms that devastate outdoor crops.  Bastrop is surrounded by traditional farmers.  The new facility will also offer food processing and distribution services to local farmers, adding value to their crops and giving them improved access to new markets.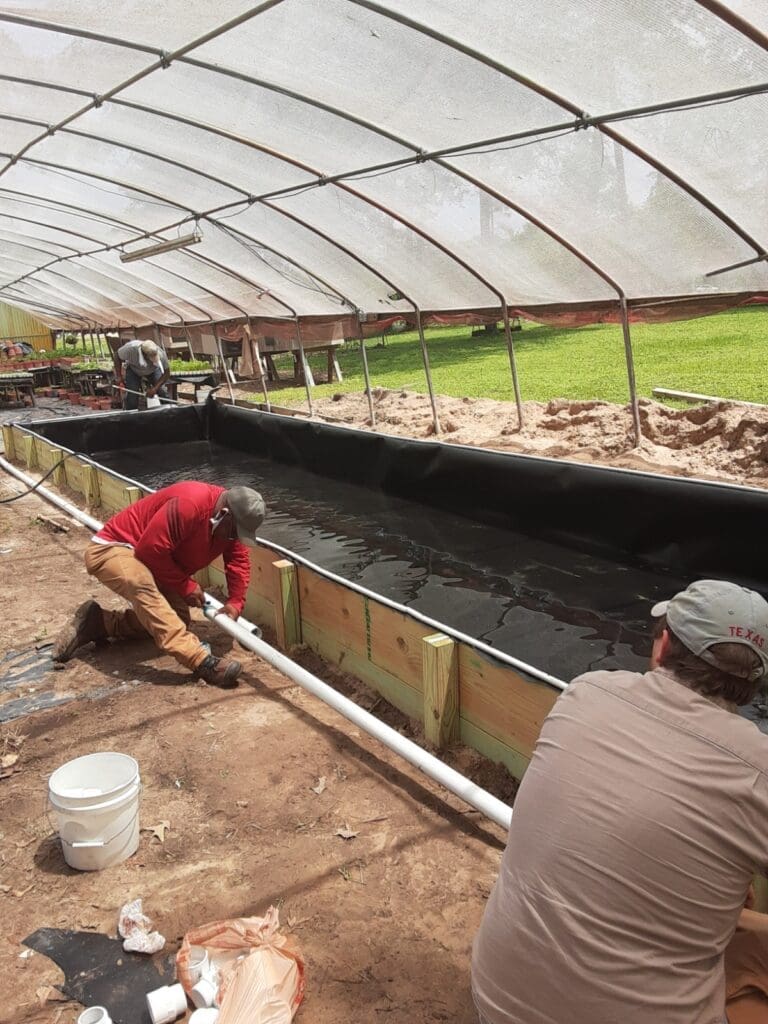 Harding said the facility and its technology are intended to bring fresh food to a region where food desert is common. Jobs created by the farm will stimulate the local economy.
Reviving the former Jordache Jeans plant will create job opportunities for community members, Harding is committed to hiring locally to revived and refurbished the facility.  The project will address issues of environmental and food justice components since the industrial site will utilize renewable energy sources and produce will be made available to locals.  The site is surrounded by housing — including Eden Apartments just across the street.
A crucial ingredient in his leasing decision was an extensive search by Community Lattice (a Houston-based community development organization that identifies environmental obstacles to development.) In an interview, Harding said that "I didn't want to be burdened by an expensive environmental cleanup and remediation. I worked closely with Community Lattice to get reassurance that it would not be an issue." Danielle Getsinger, Community Lattice's chief executive leverages publicly available data from multiple sources and develops data-science models that can identify and help mitigate environmental risks. This can help communities navigate the complexities of environmental risk and support development. She specializes in bringing together local governments, nonprofits, and private developers to refresh and redevelop properties long seen as too complicated or environmentally suspect.
​Danil Mikhailov, Executive Director of data.org, wants more people and organizations to be able to leverage public data as Community Lattice has "The kind of data that Community Lattice works with is all in the public domain, but that doesn't make it usable for the non-expert. It's often fragmented, hard to find, hard to access and needing lots of work to prepare and analyze. This is a common problem encountered by many social impact organizations. data.org is committed to help fund tools and approaches that make this process easier, to make public data truly work for the public."
As for Bastrop, the city is showing us how partnering with companies bringing new technology, like commercial aquaponics and data science, can help move towns from a state of decline to a state of growth by creating new industries developed in an abandoned textile factory.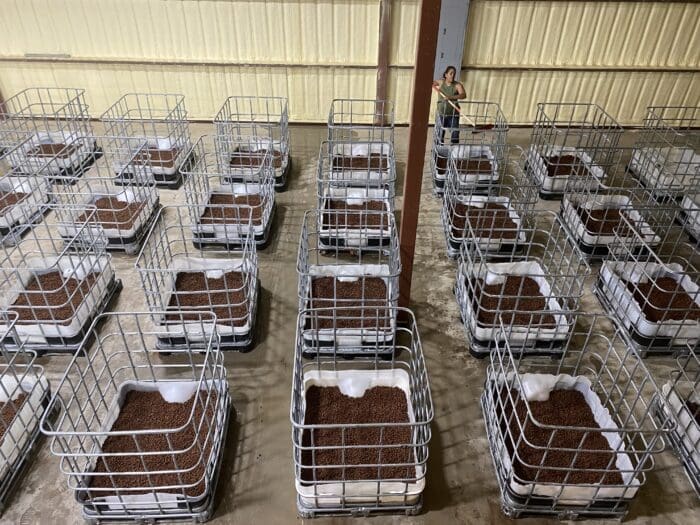 Feature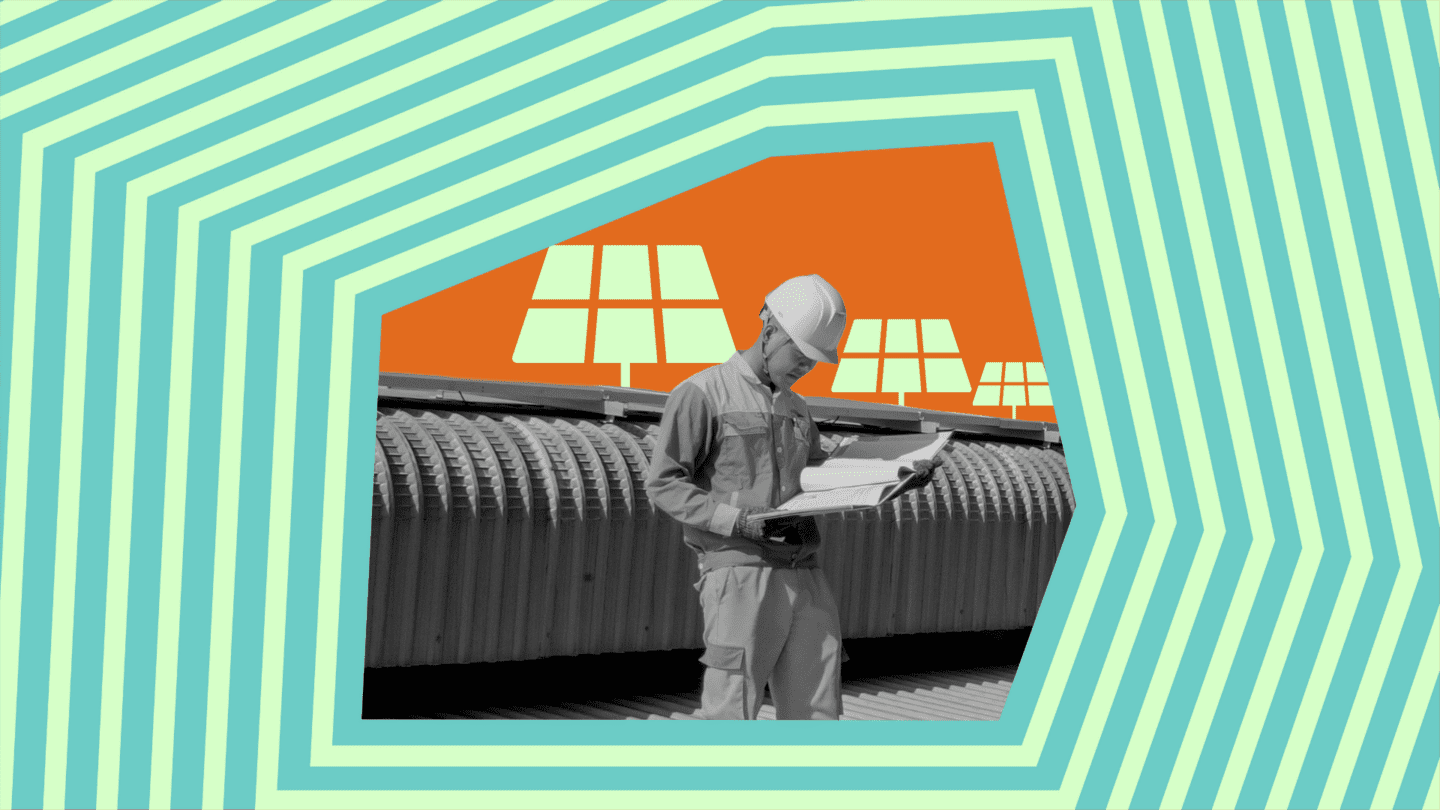 The Road to Glasgow & the Imperative for a Green Energy Transition
As the world moves toward containing Covid-19, we face a tangle of problems. How do we together recover from the pandemic-triggered financial crisis while tackling the menace of climate change and simultaneously putting equity first to close the growing and dangerous gap between wealthy and poor nations and peoples? In this quarter's Matter of Impact, […]
More