Ending energy poverty doesn't have to mean adding to the climate crisis.
As the generation that will live with the consequences of climate inaction, young people have been at forefront of challenging the status quo as innovators, trailblazers, and advocates.
Young people around the world are leading the climate change discourse and are rethinking traditional energy systems, helping to change energy for good.
This episode of #RFBreakthrough shines a spotlight on the young people working on the frontline of Sustainable Development Goals 13 –climate action –and 7 –affordable and clean energy.
Join The Rockefeller Foundation, SEforAll, and the IKEA Foundation for a conversation: "Green Energy Innovators: Inspiration from the Climate Generation."
Panelists will explore the multi-sectoral benefits of empowering communities with access to clean and reliable energy –from agriculture to healthcare to gender equity to socio-economic development –all without contributing to the climate disaster.
The session will be broadcast live across the Foundation's social media pages (Twitter, Facebook, LinkedIn, and YouTube). Follow along with #RFBreakthrough and #YouthLeadSDG7.
The session was broadcasted LIVE on Thursday, September 30th, 2021, at 11:00 am ET across The Rockefeller Foundation's social media pages (Twitter, Facebook, Linked In, and YouTube).
Feature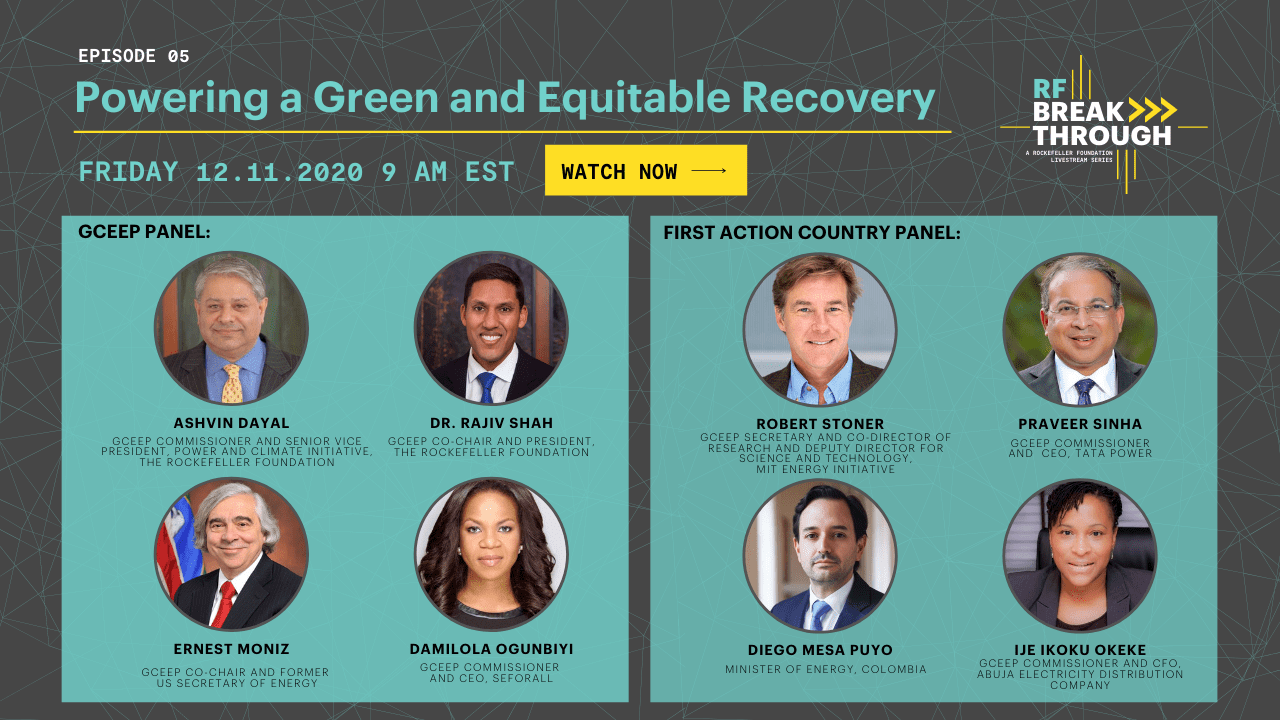 Powering a Green and Equitable Recovery
Tune into #RFBreakthrough, a don't-miss live stream series highlighting urgent and innovative discussions with thought leaders and industry experts. EPISODE 5 A third of all humanity lacks access to reliable power. This blunt reality drives immense social inequities. Access to power spells the difference, literally, between darkness and light. It determines whether you have modern […]
More