The Rockefeller Foundation announced the Food System Vision Prize in October 2019, issuing a call to disparate global food system actors to unite, source and support positive Visions for our future food systems.
History shows that systemic change requires shared direction, time, and collective effort. The purpose of the Food System Vision Prize was to light the way for populations across the globe to realize a more regenerative, nourishing, equitable, and sustainable future—a call even more poignant in the wake of the Covid-19 pandemic and the widespread reckoning on race, equity, and power in 2020.
More than 1,300 teams representing over 4,000 organizations (including non-governmental organizations, farmers' organizations, universities, governments, research institutes, and an array of private sector actors) submitted Visions rooted in the food systems of 119 countries. Visions were analyzed through an independent review performed by over 100 diverse judges, who selected 76 Semi-Finalists and then 10 Finalists. This report highlights the messages, points of convergence, and tensions that emerged from this powerful, diverse, and global chorus of actors championing for bold action and transformation within their food systems.
Through qualitative analysis of the 76 Semi-Finalist Visions, five specific, bold aspirations emerge that can guide the global community as it seeks the best way forward. These aspirations are a distillation of everything else that follows in this report: the challenges we are seeking to solve; the solutions that can lead the way; the values that underpin our visions for the future; the tensions we will need to navigate; and the broken connections we will need to repair. While the five aspirations are presented as distinct, they are not mutually exclusive, and individual Visions often reference two or more of these aspirations in tandem. Think of these as Visionaries' unifying North Stars; as ways to guide us across the ocean of uncertainty that separates the world we live in today from the world of 2050. These aspirations are what the Visionaries think our food systems can and should deliver: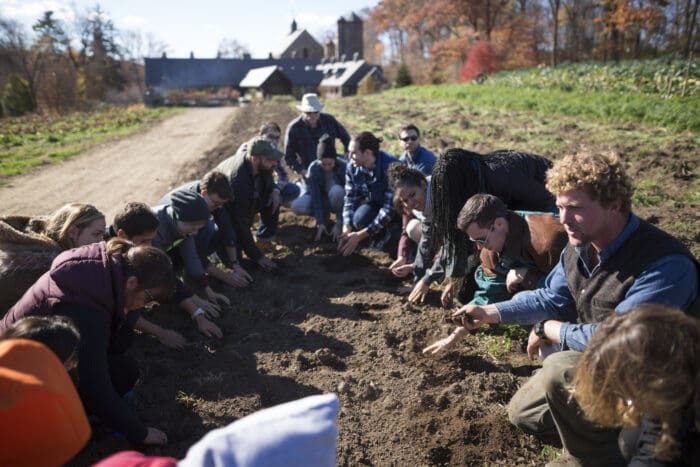 In the future, when we eat, we will strengthen our connections with our loved ones, our friends, our neighbors, our local landscapes, our shared histories, and those who help bring our food from farm to plate.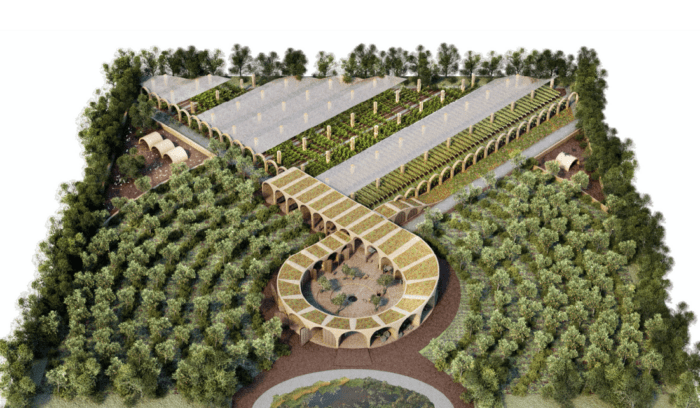 In the future, the exchange of goods and services related to food adds value and contributes to the vibrancy of our communities.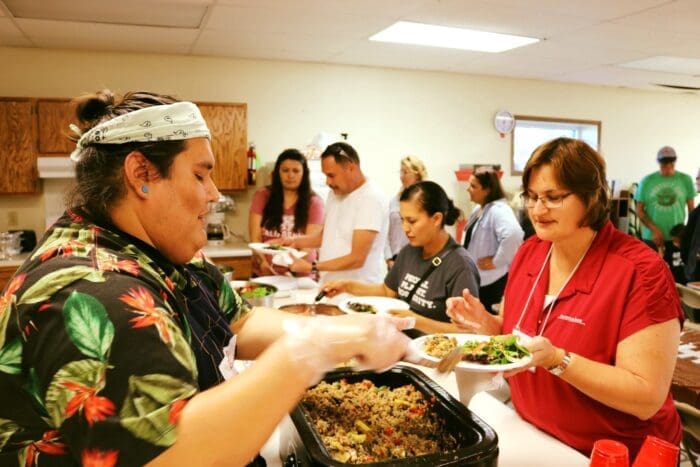 In the future, our food systems, and the choices we make within them, help to heal the wounds of the past.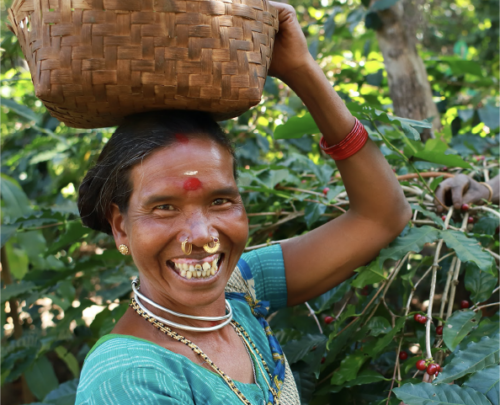 In the future, eating foods that are healthy for us — our bodies, our minds, and our communities — will be an affordable and desirable choice.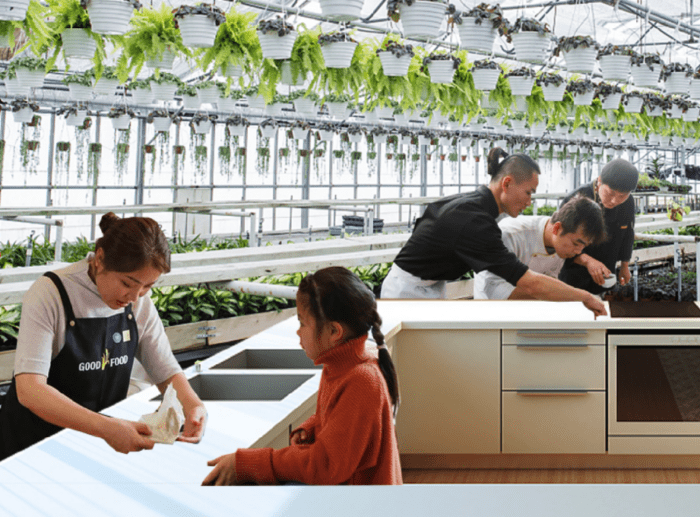 In the future, our production practices and consumer demands will shift to become nature positive, operating under planetary boundaries.
In the future, eating foods that are good for our planet – our soil, our water, and our atmosphere – will be affordable, accessible and desirable.
The 1300+ Food System Visions issue an invitation to each of us:
What future do you seek?
What future do you choose?
What future do you stand for?
We each have a role in shaping tomorrow. These Visions are North Stars that can guide us to drive needed changes in the way we produce, distribute, manage, consume, regulate, and govern food.
What happens next depends on each of us joining the Visionaries' call for systems change.
Report

A Nourishing, Regenerative Tomorrow

The Rockefeller Foundation announced the Food System Vision Prize in October 2019, issuing a call to disparate global food system actors to unite, source and support positive Visions for our future food systems.

Download PDF