The murders George Floyd, Breonna Taylor, Rayshard Brooks and so many others, led to protests against police brutality across America's cities. The country found itself in the midst of a racial reckoning, with mayors challenged to find ways to better address racism and policing in their communities. Boston University's Initiative on Cities took this issue to 130 mayors from different political backgrounds, and published the findings in their latest 2020 Menino Survey of Mayors on Policing and Protests.
The findings include:
A majority of mayors surveyed believe that police treat Black citizens more harshly than white citizens. However, the survey reflected a wide partisan divide.
Almost 40 percent of mayors surveyed do not believe that police violence is a problem in their community.
Very few mayors support shrinking their police budgets, with 8% describing their budgets as too small
The 2020 Menino Survey of Mayors details perspectives shared by a representative sample of more than 100 mayors leading U.S. cities with populations of more than 75,000 residents. Now in its seventh year, the Menino Survey is based on live interviews with mayors on their pressing challenges, priorities, and expectations for the future.
Feature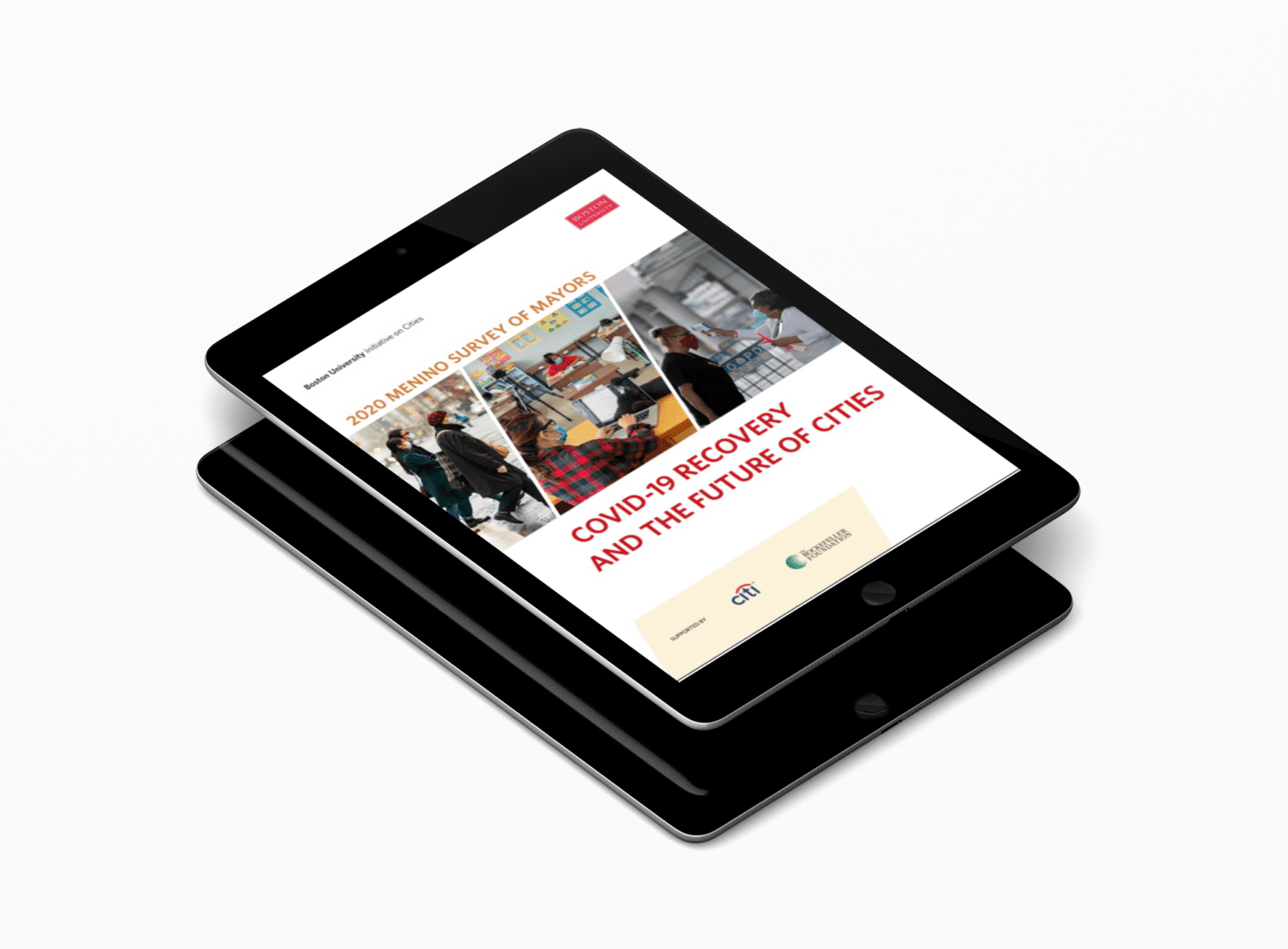 2020 Menino Survey: Covid-19 Recovery and the Future of Cities
With Covid-19 having major implications across the nation, America's mayors express concern about the future of their cities in the aftermath of the pandemic. The latest Menino Survey of Mayors brings together a collective insight on what's needed to help American cities bounce back from Covid-19. The report outlines mayors' responses to the global pandemic, […]
More