New PSAs featuring former Presidents and former First Ladies encourage Americans to get the facts and learn more about the COVID-19 vaccines
NEW YORK, March 11, 2021 – The Ad Council and COVID Collaborative, of which The Rockefeller Foundation is a member, today announced new PSAs as part of their Covid-19 Vaccine Education Initiative's "It's Up To You" campaign featuring former Presidents Barack Obama, George W. Bush, Bill Clinton, Jimmy Carter, and former First Ladies Michelle Obama, Laura Bush, Hillary Clinton, and Rosalynn Carter. The videos are designed to encourage all Americans to get answers to the top questions about the COVID-19 vaccines at GetVaccineAnswers.org and to get a vaccination when it's available to them.
VIDEO: Former Presidents and First Ladies 'It's Up To You' :60 | COVID-19 Vaccine Education Initiative
Last fall, The Rockefeller Foundation joined the COVID Collaborative, a non-partisan group of the nation's leading experts in public health, education and the economy working to mobilize state and local leaders to take unified action to defeat the pandemic and safely reopen the country. In October 2020, the Foundation co-developed The Call to Action to Defeat COVID-19 and Promote National Recovery and Renewal to call on state and local leaders to ensure efforts to defeat the virus are both equitable and effective. In December 2020, the Foundation and COVID Collaborative convened over 150 experts in education and public health to determine how to reopen K-12 schools during the pandemic, which resulted in the Foundation's third National Covid-19 Testing Action Plan, the largest domestic testing scale-up to date to reopen and keep open America's nearly 100,000 public schools.
"Over the past year, the pandemic has taken an immeasurable toll on families all across the country and upended everyone's lives," said President Barack Obama. "Michelle and I got vaccinated against Covid-19 because we know it's the best way to get the country back up and running again—and get us back to the moments we miss. We hope every American will do the same and get a vaccine as soon as it's available to them. It could save your life."
"Laura and I are grateful for the dedicated scientists and researchers who enabled safe and effective vaccines to be developed so quickly. As the country moves toward recovery and renewal, we look forward to seeing our families, friends, and even a baseball game. We hope everyone joins us in getting a vaccine when it's available to them," said President George W. Bush.
"America has always been at its best when we are looking out for one another and pulling together in common cause. Now, with the development of safe and effective COVID-19 vaccines, we have the chance to rise to the moment again," said President Bill Clinton. "I encourage every American to get vaccinated as soon as it becomes available to you—and to feel confident, as Hillary and I did when we got ours, that it will protect you and your loved ones, and bring us all one step closer to ending this pandemic."
"Rosalynn and I are very happy to be vaccinated so, together with other public health measures, we can get back to church, see our children, grandchildren and great-grandchildren, and eventually be active in our community again. I encourage everyone to get a vaccine when it's their turn," said President Jimmy Carter.
VIDEO: Former Presidents and COVID-19 Vaccine Facts | COVID-19 Vaccine Education Initiative
The PSAs are a part of one of the largest public education campaigns in U.S. history and will appear nationwide in time and space donated by the media across TV and digital media platforms beginning this week.
The launch of this content follows the Ad Council and COVID Collaborative's recent launch of the "It's Up To You" initiative, which includes creative assets developed by Pereira O'Dell, JOY Collective, iHeartMedia, Group SJR, Values Partnerships and other partners to ensure the American public has the latest and most accurate information about the COVID-19 vaccines.
Vetted by experts at CDC, HHS and COVID Collaborative, content at GetVaccineAnswers.org is available in seven languages (English, Spanish, Simplified Chinese, Korean, Russian, Haitian Creole, and Vietnamese) and serves as an information hub to help consumers make an informed decision for themselves and their families about COVID-19 vaccination. Resources on the website will be continually updated as new information and data become available.
---
About The Rockefeller Foundation
The Rockefeller Foundation advances new frontiers of science, data, and innovation to solve global challenges related to health, food, power, and economic mobility.  As a science-driven philanthropy focused on building collaborative relationships with partners and grantees, The Rockefeller Foundation seeks to inspire and foster large-scale human impact that promotes the well-being of humanity throughout the world by identifying and accelerating breakthrough solutions, ideas, and conversations.  For more information, sign up for our newsletter at rockefellerfoundation.org and follow us on Twitter @RockefellerFdn.
Media Contacts
Ashley Chang
The Rockefeller Foundation
+1 (917) 373-9530
achang@rockfound.org
Feature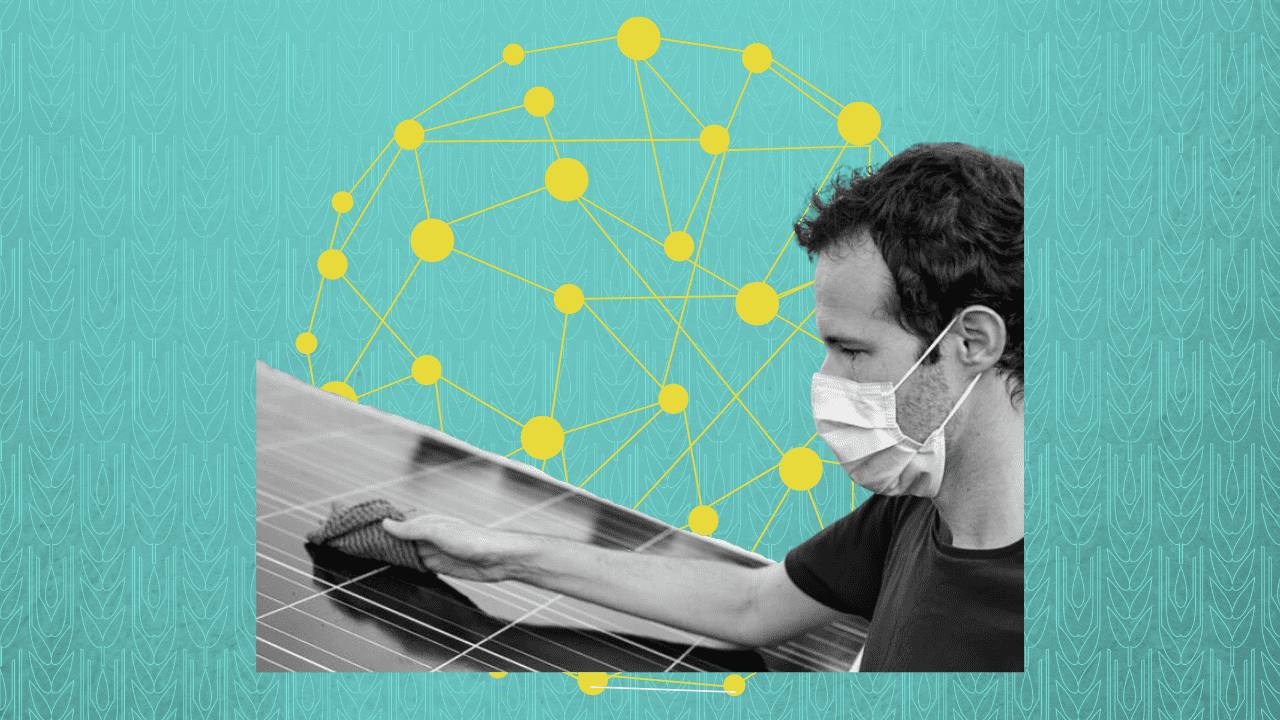 $1 Billion for a Green and Equitable Recovery
As a doctor, every time I read the statistics, I know that this pandemic doesn't need to be this bad for so many people. The grocery store worker who stocks my local shelves is more likely to die from this disease than I am.  Why?  Because he is more likely to have no access to […]
More