Hope is focused on the Red Sea town of Sharm el-Sheikh, Egypt.
As world leaders gather for the 27th United Nations Climate Change Conference (COP27), one thing is clear: we must come together to achieve meaningful progress in the fight against climate change so that the world's most vulnerable communities can not only survive, but also thrive, in the 21st century.
Governments, philanthropists, activists, and the private and public sectors must as one demand and implement action. The clock is running.
At The Rockefeller Foundation, we are fighting climate change through our partnerships and our grants. In collaboration with our incredible grantees, we are reducing climate vulnerability, especially for marginalized communities around the world.
Together, and with your participation, we can heal the soil. We can transform waste. Replace fossil fuels with renewable energy. Nourish humanity with food that is good for people and planet.
All of it underpinned with equity.
From undertaking the world's most extensive research around regenerative farming, to installing green energy systems that prove their resilience during extreme weather, from insisting on equity in the energy and agricultural sectors, to refocusing our institutional food procurement practices, our grantees are doing transformative work.
Join us in advancing climate goals and achieving a healthier world for all.
Regenerative Farming: The Costs, the Benefits, and a Massive Global Experiment
01

Blog Post

Four urgent initial steps to speed up the adoption of climate-sustaining regenerative agriculture.

02

Field Note

Naandi Foundation creates compost hubs to supply small farmers while fighting topsoil erosion.

03

Human Impact

Scientist/farmers collect and compile data to analyze the impact of sustainable farming.

04

Human Impact

A Kansas farmer won his battle with the crop insurance company, but not before he went bankrupt.
The Global Energy Alliance for People and Planet - One Year Later
01

Blog Post

What GEAPP accomplished over 12 months—and what's ahead.

02

Human Impact

A sister's death motivated Habiba Ali to pursue renewable energy with a women-centric focus.
01

Field Note

A new fund shifts the power to make resource decisions directly to practitioners while changing the food procurement system.

02

Blueprint

Using Black Soldier Flies to transform waste into animal feed translates into an inexpensive, clean and sustainable food source.
FEATURE

As the world moves toward containing Covid-19, we face a tangle of problems. How do …

SEE MORE
Feature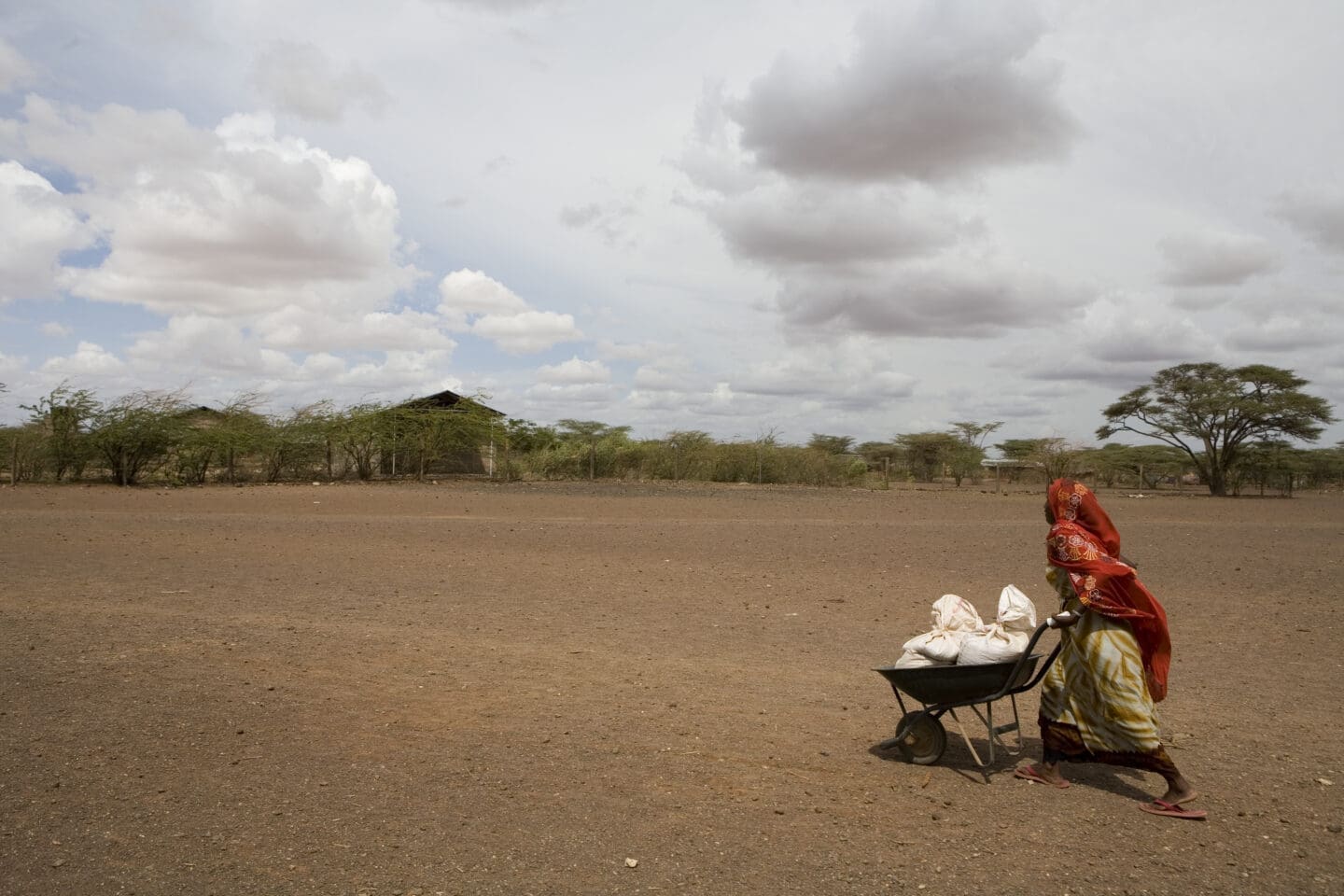 The Climate Crisis and Our Work to Make Opportunity Universal and Sustainable
To The Rockefeller Foundation Team, Partners, and Friends: When I last wrote to you in this manner, Covid-19 had just brought humanity to a halt. As people fell ill, workplaces and schools shuttered, and warehouses and store shelves emptied, The Rockefeller Foundation did not stand still. Instead, we made a hard pivot to help the […]
More