We went to Bellagio with an explorative mindset, and did not expect the results we got, nor the bond we created with the other lawyers working on these cases.

Claudia Martin

Professional Lecturer In Residence and Co-Director, Academy on Human Rights & Humanitarian Law
Claudia: We went to Bellagio with an explorative mindset, and did not expect the results we got, nor the bond we created with the other lawyers working on these cases. Afterward, somebody came up with the idea of having a WhatsApp group, which grew into an amazing collaborative space that included people beyond our group. That, for me, was completely unexpected. We initially came together to explore what was going on with the cases and how we could help. But, after Bellagio, we continued to collaborate on many different levels.
Susana: We ended up drafting briefs on particular questions on gender and international criminal law in several domestic cases in Guatemala, El Salvador, and Peru. I think the work and the relationships developed precisely because of the strong bond created at Bellagio at that initial meeting. And we all participated as equal entities working from each of our specific areas toward common goals. A year after Bellagio, we discussed ways to strengthen and give more visibility to the work being done. That's why we partnered with the Women's Human Rights and Gender Section of the Office of the High Commissioner for Human Rights, who helped us plan and organize another convening, online in 2020. They helped us write a report about what strategic litigation means, and they supported the launching of the ReLeG website in 2021.
Claudia: And we have done this work without any resources, only the commitment to keep the network going because we feel it is an opportunity for people to get together and collaborate horizontally. We started with five or six countries because of the colleagues we knew. Now, there are many other countries involved. And we have colleagues who have asked to be involved because they see the benefit in participating, collaborating, and supporting each other's cases. We are covering most of the Americas now. We aim to extend the network to cover every country. That'll provide such a rich experience.
Susana: At the convening in 2017 and in the time since participants have raised exciting subjects for discussion that have resulted in workshops designed around different themes. What's interesting is that they're not confined to just strategic litigation themes – for example, one of our workshops focused on vicarious trauma, or secondary traumatization, for lawyers and others working with populations that have suffered from sexual- and gender-based violence. So some of the activities have gone far beyond the agenda initially explored at Bellagio.
Daniela: I've noticed that one of the ways our network has grown is that, at Bellagio, we were mainly discussing cases from the past – cases dealing with sexual violence in countries that had gone through periods of armed conflict or repression in Latin America. But the network has evolved with an increased interest in focusing on present-day cases of gender-based violence, including sexual and reproductive violence committed in contexts of social protests, migration, and by private actors. So, the network now looks at present issues, along with researching those of the past, to improve the future.
Claudia: When you have long-term colleagues who feel strongly about the same issues, you realize that you should be doing things together.
Daniela: We've also been brought together because we are all Spanish speakers. We are all interested in improving access to justice for victims of gender-based violence, in particular women, in Latin America.
Susana: Absolutely. We share and recognize this respect, commitment, and trust with each other. The shared experiences we had over the years were foundational to the collaboration and friendship we have today. 
---
Explore More
We'd like to thank Daniela, Claudia and Susana for their continued contribution to the Bellagio network. You can find out more about the work of ReLeG at Bellagio.
Read an interview with Daniela about her work for Atlas in 2019.
Listen to Claudia explain the role and jurisdiction of the Inter-American Court of Human Rights, or find out more about the Academy on Human Rights and Humanitarian Law.
You can read Susana's comments on current challenges in international criminal law, or find out more about her work with the War Crimes Research Office.
Feature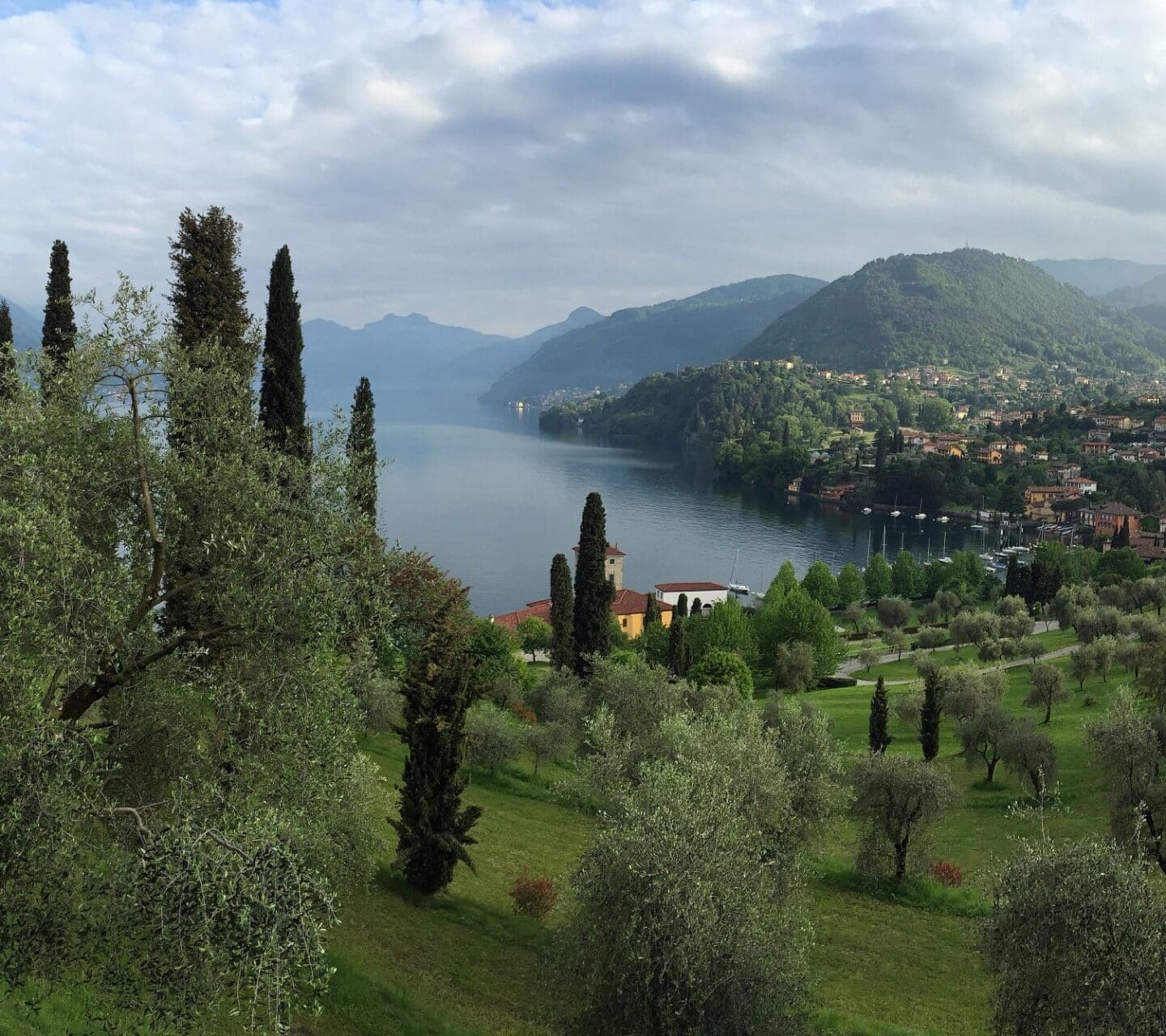 September 2022
Welcome to the second Bellagio Bulletin, where you'll learn of the many ways that the Bellagio Center has supported the work of the world's leading thinkers. We, at The Rockefeller Foundation, are committed to gender equality and the Bellagio Center has helped us to advance the global gender equality agenda. The activities and conversations at […]
More