Who We Are
Connected Women Leaders is a high-level cohort of global leaders, curated across geographies, generations, and expertise, initiated and supported by The Rockefeller Foundation. The mission of Connected Women Leaders is to activate the power of women, working together through connected leadership, to find better solutions to global challenges.
Background
In 2017, Pat Mitchell and Ronda Carnegie, co-founders of TEDWomen, brought together a diverse range of women leaders from around the world to The Rockefeller Foundation's Bellagio Center with the purpose of developing a women leaders' perspective on global priorities, collectively shaping new pathways to activate networks, communities, and constituencies, as well as developing strategies for innovative solutions to global challenges. They also sought to strengthen an understanding of what is needed for a more coordinated approach to systems change, to create an agenda towards a common vision, to better align strategies, and to deepen support for one another and other women leaders with a commitment to values-based, solution-focused leadership at all levels in every country.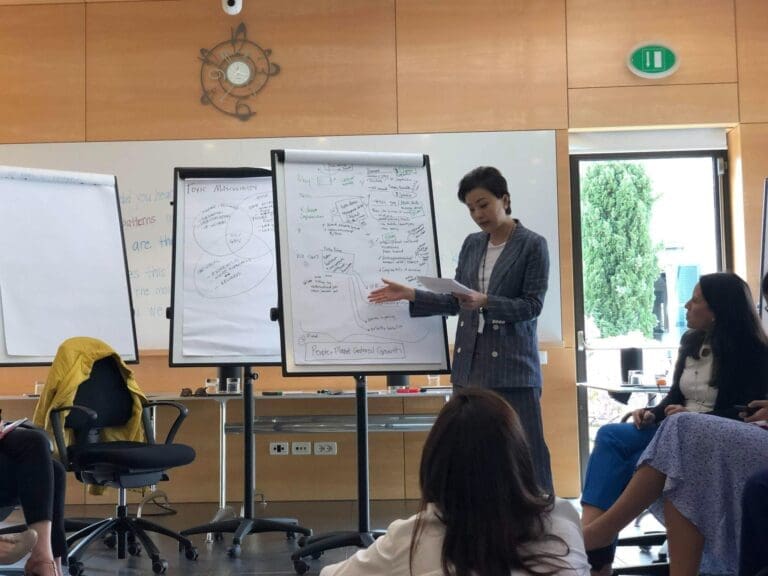 One of the significant outcomes from this first Bellagio summit was an agreement to develop a list of 100 Influential positions across all sectors of life and work and through a coordinated effort, and to put forward women leaders committed to transformative change leadership. The cohort also agreed to stay connected and informed about each other's individual work and to continue to seek opportunities for collective action.
In 2019, Connected Women Leaders reconvened at Bellagio with a core cohort from the 2017 forum and additional women leaders who could lead problem solving sessions in the priority program areas of climate Justice, global health, and food security. Among the outcomes of this four-day forum was a Declaration on Climate Justice that was presented to the UN Climate summit and signed by 700 world leaders.
The onset of the global Covid-19 Pandemic meant that in 2020 and 2021 Connected Women Leaders would need to pivot from gathering in-person to a virtual format. Through partnerships with Care, the Skoll Foundation, Earth X, the UN Foundation, UN Women, and the NEST coalition of Generation Equity focused organizations, Connected Women Leaders convened multiple virtual forums, continuing to focus on the program areas of global health, climate justice and the global food ecosystem. To extend Connected Women Leaders' reach and impact in a virtual world, the organization created the CWL Hub for shared learnings and launched the Women Transforming the World audio interactive series (GIIDES).
Now…
In 2022, Connected Women Leaders will again convene at the Bellagio Center, and together with a small cohort of leaders in climate justice, global health, food security, the organization is  working with The Rockefeller Foundation to shape new models for cross generational learning, peer to peer mentorship, and collective problem solving. Connected Women Leaders is curating a cohort of emerging leaders who will work with them to strengthen their leadership abilities with skill developments in the essential areas of financial management, sustainability, communication and advocacy, and building networks of support among women leaders everywhere.
Around the globe, women are emerging as forces for positive change. In every corner of society, they are taking seats at tables where decisions are made, questioning the way things have always been done, and offering fresh perspectives and vital innovations for the most pressing issues of our time. Women are connecting with each other as the challenges of our times demand–creating networks of support and sharing learning and experiences, as well as inspiration. Despite their differences, members of Connected Women Leaders share a common and urgent vision where more women come into positions of leadership and power, and importantly, change the very nature of how power is defined and shared for the benefit of all communities.
The space and time afforded by The Rockefeller Foundation's Bellagio Center has been critical to the growth of Connected Women Leaders and of the individual women within the organization. During the 2019 convening, Hafsat Abiola, fellow co-founder of Connected Women Leaders, penned a touching poem while at the Bellagio Center that encapsulates the spirit of the organization and the spirit of the convening.
Poem
"My Sisters"
My sisters
For all that you have faced
The dangers, the lack of support, the rejection,
You have remained unbowed
I bow to you.
For the path that you have chosen
To care enough to bring about much-needed change
In spite of the lonely road
You have remained committed
I commend you.
For the way that you move in this flawed world
Always looking out for others
Whether or not you had someone look out for you
You have remained your sister's keeper
I salute you.
A new world beckons
A world of woke people
You, me, all of us together now rise to usher it in
You may fall. I may fall. But still we will rise.
I count on you.
FEATURE

For more than 50 years, The Rockefeller Foundation has hosted leading practitioners from around the …

SEE MORE

FEATURE

After more than eighteen months of webinars and "work from home" (WFH) during the pandemic, …

SEE MORE

FEATURE

Can meetings change the world? Fifty years ago, a series of meetings convened at The …

SEE MORE
Feature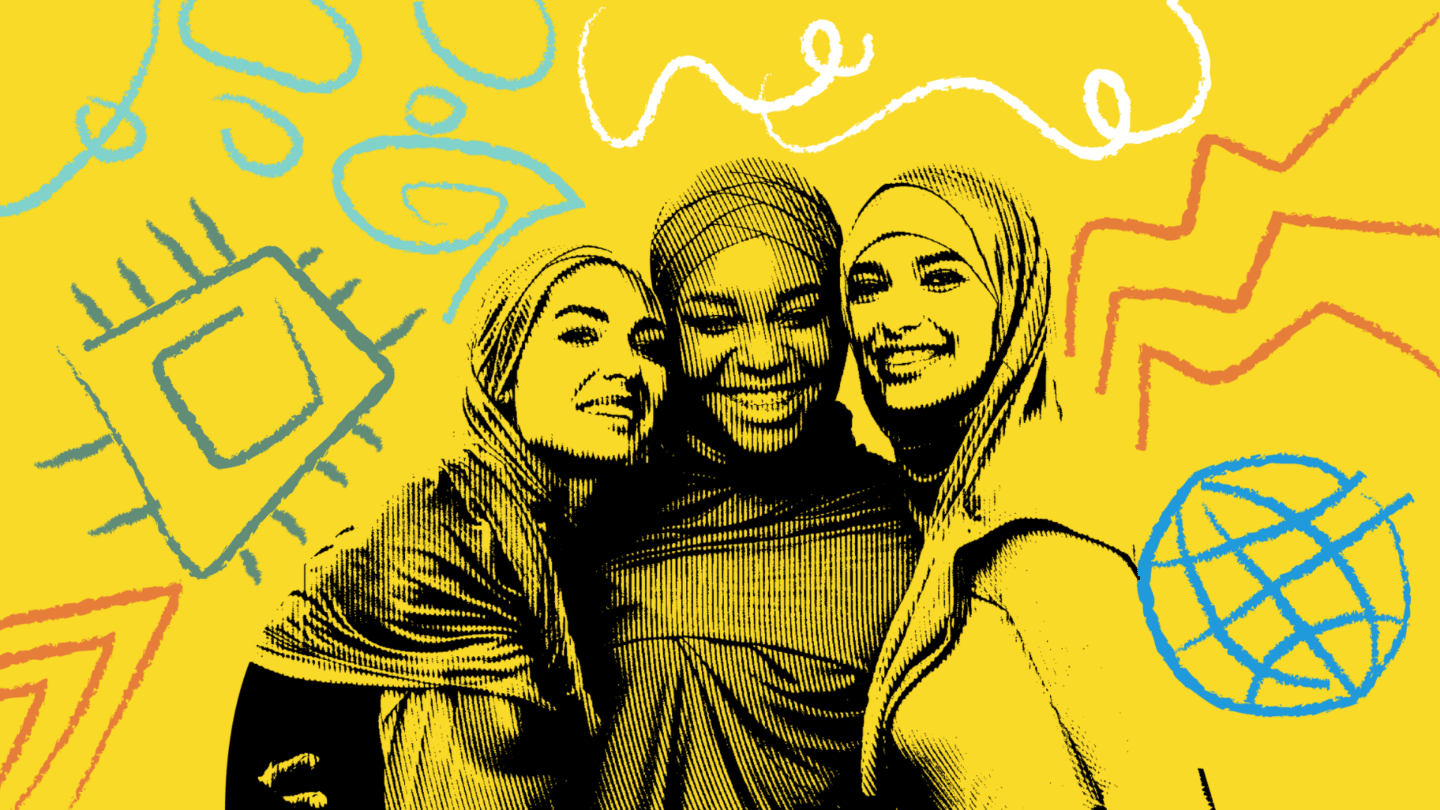 Accelerating Transformation for a Gender-Equal Future
While women and girls have disproportionately paid the costs of the crises engulfing our economies and societies – like the pandemic, climate change, and financial downturns – they have also led efforts to meet these challenges while pursuing a more equitable and sustainable future. We've seen them pave the way in everything from data science […]
More