Overview
Transforming Catalytic Ideas into Breakthrough Solutions
The Innovation team applies multi-faceted and pioneering approaches to entrenched problems, with a track record of harnessing breakthrough ideas and technologies for long-term transformational change.
Our team explores and devises new ways to use the power of convenings, networks, data science, and innovative solutions to improve the well-being of all people.
at Bellagio have produced novel solutions and works of art at the Center since its opening in 1959

in benefits delivered to the American people through Benefits Data Trust

in joint commitments to advance digital public infrastructure and data science for social benefit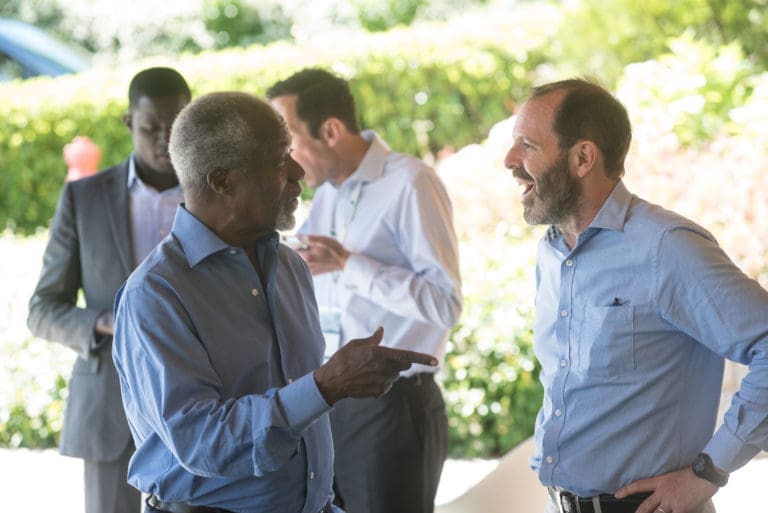 A Closer Look
Our Multi-Faceted Approach
As a transformational force in the innovation ecosystem, we design, test, launch, and scale up new approaches to solving the world's most pressing and persistent challenges. With team members working at every stage of the innovation pipeline, we know how to mobilize the people and resources necessary to move from breakthrough ideas to scaled, collaborative impacts. By leveraging the Foundation's research capabilities, convening power, networking reach, and funding influence, we strive to ensure that new ideas and technologies deliver positive long-lasting solutions and serve the public interest.
Our Work and Impact
Promoting the well-being of humanity around the world takes creative solutions and unexpected collaborations – two keystones of The Rockefeller Foundation's Innovation team. This team utilizes innovative techniques, partnerships, and technologies to propel forward a diversity of work surrounding climate change, energy poverty, food insecurity, inclusive and equitable economic opportunity, and more.