The Gender Fund aims to transform systems to be more just and inclusive ensuring at least 100 million people have better healthcare, quality education, and the opportunity to thrive – regardless of their gender, class, ethnicity, or race. This will be achieved through supporting organizations across Africa, Asia, and Latin America to advance their vision for change.
The distinct potential of the Gender Fund comes from the diversity, leadership, and collaboration between supporters, including Cartier Philanthropy, the Children's Investment Fund Foundation, The Estée Lauder Companies Charitable Foundation, MacKenzie Scott and Dan Jewett, Melinda French Gates, and the Bill & Melinda Gates Foundation, The Rockefeller Foundation, Roshni Nadar Malhotra, Thankyou Charitable Trust, Target Foundation, Tsitsi Masiyiwa, and others.
The Fund, run by Co-Impact, will benefit from a world-class Advisory Group – experts in women's rights, finance, social change, and advocacy including Anita Zaidi, Crystal Simeoni, Elizabeth Yee, Lakshmi Sundaram, Mabel van Oranje, Rebeca Gyumi, Tara Abrahams, Theo Sowa, Vidya Shah, and Wanjiru Kamau-Rutenberg.
---
Nairobi, March 17, 2022 – Today, Co-Impact is proud to officially launch and share the growing pool of partners, funders and advisors coming together to advance the organization's model of collaborative giving for systems change.
The Gender Fund, aiming to raise U.S. $1bn to advance gender equality and women's leadership, unites philanthropists, foundations, locally-rooted program partners, advisors, and private sector from around the world.
While funding for gender equality has been rising over the last decade, only 1% of that funding has reached women's organizations. The Gender Fund will bring significant resources into a grossly underfunded space and address "gendered systems" – the underlying norms, laws, practices, sanctions, and decision-making processes that lead to systematic barriers and persistent discrimination against women and girls.
The Gender Fund will unblock pathways for women and girls to exercise their power, agency, and leadership at all levels – from household and community to institutions and government. It will fund locally-rooted partners to ensure that health, education, and economic systems work and are accountable to those they are intended to serve.
The urgency for this Fund is more significant than ever as the Covid-19 pandemic has laid bare the deep realities of gender inequality and discrimination in our systems, institutions, and societies. Women continue to face entrenched barriers such as violence, restricted reproductive rights, workforce discrimination, and unequal representation in leadership.
Commenting on the launch of the Fund, Olivia Leland, Founder and CEO of Co-Impact, said:
"To make progress on gender equality, we need systemic change in the structures, laws, and policies and processes of government, in how markets function, and how social norms are shaped and enforced.
"The mission of the Gender Fund is to deliver on the ambition of a world where systems and societies are just and inclusive, and where all women have the opportunity to exercise power, agency, and leadership at all levels."
The Gender Fund aims to raise and grant U.S. $1 billion over the next decade to provide predominantly women-led, locally-rooted organizations in Africa, Asia, and Latin America with large, long-term, and flexible funding. To date, financial contributions to the Fund have totaled over U.S. $320 million, and grantmaking across the three regions is already underway.
Melinda French Gates, global advocate for women and girls and the Co-Founder of the Bill & Melinda Gates Foundation, said:
"By partnering with Co-Impact, we're able to identify programs that address the barriers, blocking women from reaching their full potential as leaders.
"We need change to happen at every level of society. And it starts with opening more doors for women to step into their power and craft policies that lift others up like them. This is our once in a generation chance to rebuild our systems to finally work for women and girls."
Co-Impact is committed to increasing the overall funding being directed to advancing gender equality. Working collaboratively with women's rights and grassroots organizations, feminist networks and funders is key to breaking down power dynamics and advancing gender equality. Co-Impact will provide at least 10% of the funds raised to feminist and women's rights groups and movements.
Tsitsi Masiyiwa, Philanthropist and social entrepreneur, said:
"There is no 'one' intervention, organization, or solution that can address every single barrier that is preventing women from living equitable and fulfilling lives.
"Gender inequality exists and manifests differently in every country, sector, and society around the world. The idea is that each component of the wider ecosystem has its part to play and is therefore eligible for Gender Fund support."
A range of grants are available for a broad ecosystem of actors working to advance gender equality and women's leadership through tangible actions. Co-Impact will also support organizations to generate, curate, and disseminate research and learning on how to advance gender equality.
The Fund began sourcing and awarding an initial set of 15 grants for initiatives addressing major barriers to gender equality. These include gender-based violence, maternal health, gender-inclusive education, and women's leadership across the three regions.
Over the next decade, Co-Impact aims to grow the Gender Fund and support initiatives in 13 focus countries including India, Indonesia, Sri Lanka, the Philippines, South Africa, Kenya, Ghana, Senegal, Nigeria, Côte d'Ivoire, Brazil, Peru, and Mexico.
---
Notes to the Editors
Full list of initial initiatives being supported:
Link to Press Pack including Gender Fund advisory board biographies, more information on initial grantees, and statements from program partners.
---
About Co-Impact
Founded in 2017, Co-Impact is a global organization focused on building just and equitable systems. Bringing together philanthropists, foundations, and private sector partners from around the world to pool funding that supports efforts to drive systems change in the sectors of health, education, and economic opportunity, in Africa, Asia, and Latin America. Together with locally rooted program partners and advisors, Co-Impact has formed a global collaborative that advances inclusive systems change, gender equality, and women's leadership through grantmaking and influencing philanthropy.
Co-Impact believes that power is at the heart of all systems. Power defines the way that systems function, who sets agendas and makes decisions, who benefits from the system, and how these benefits are shared. In most health, education, and economic systems, this power is inequitably distributed to benefit a few.
Co-Impact's program partners understand the context and approaches required to shift levers of power so that systems benefit all people equally. The organization's diverse team is spread across 7 countries on 4 continents, where they support powerful coalitions of actors – from grassroots organizations to governments – to collaboratively effect substantive and sustainable systems change.
About The Gender Fund
Launched on 17 March 2022, The Gender Fund aims to raise and disburse $1 billion over the next 10 years to:
Transform systems to be more just and inclusive so that 100 million people will have better healthcare, quality education, and opportunity to thrive –regardless of gender, ethnicity, or race.
Advance women's power, agency, and leadership at all levels so there will be more women leading at all levels from the household and community to institutions and government, influencing decisions that affect their communities and society.
Shift harmful gender norms that prevent progress.
The concept for the new Fund has been informed by learning over the past three years, working with program partners, practitioners, funders, governments, civil society organizations, researchers, gender experts, and others, as well an extensive consultation process including women's groups, gender-equality focused funds, and feminist activists and scholars, particularly from the Global South. The initial group of philanthropists and foundations who are coming together to make this possible are listed below.
Full list of Funders who have so far agreed to be acknowledged
Cartier Philanthropy
Children's Investment Fund Foundation
Estee Lauder Companies Charitable Foundation
Melinda French Gates and the Bill & Melinda Gates Foundation
Vijay and Marie Goradia Foundation
Kate James and Hans Bishop
La Alataya Foundation
MacKenzie Scott & Dan Jewett
Roshni Nadar Malhotra and the Shiv Nadar Foundation
Tsitsi Masiyiwa
Muirfield Foundation
Target Foundation
Thankyou Charitable Trust
The Rockefeller Foundation
Co-Impact is delighted to be working with Tsitsi Masiyiwa and the African Philanthropy Forum to bring together a group of philanthropists from across Africa, and with Vidya Shah and EdelGive Foundation on a similar model to support this work in India.
Media contacts
For media enquiries please contact:
Renee Olende
media@co-impact.org
BB-Partners
Co-Impact@bbpartners.co.uk
Feature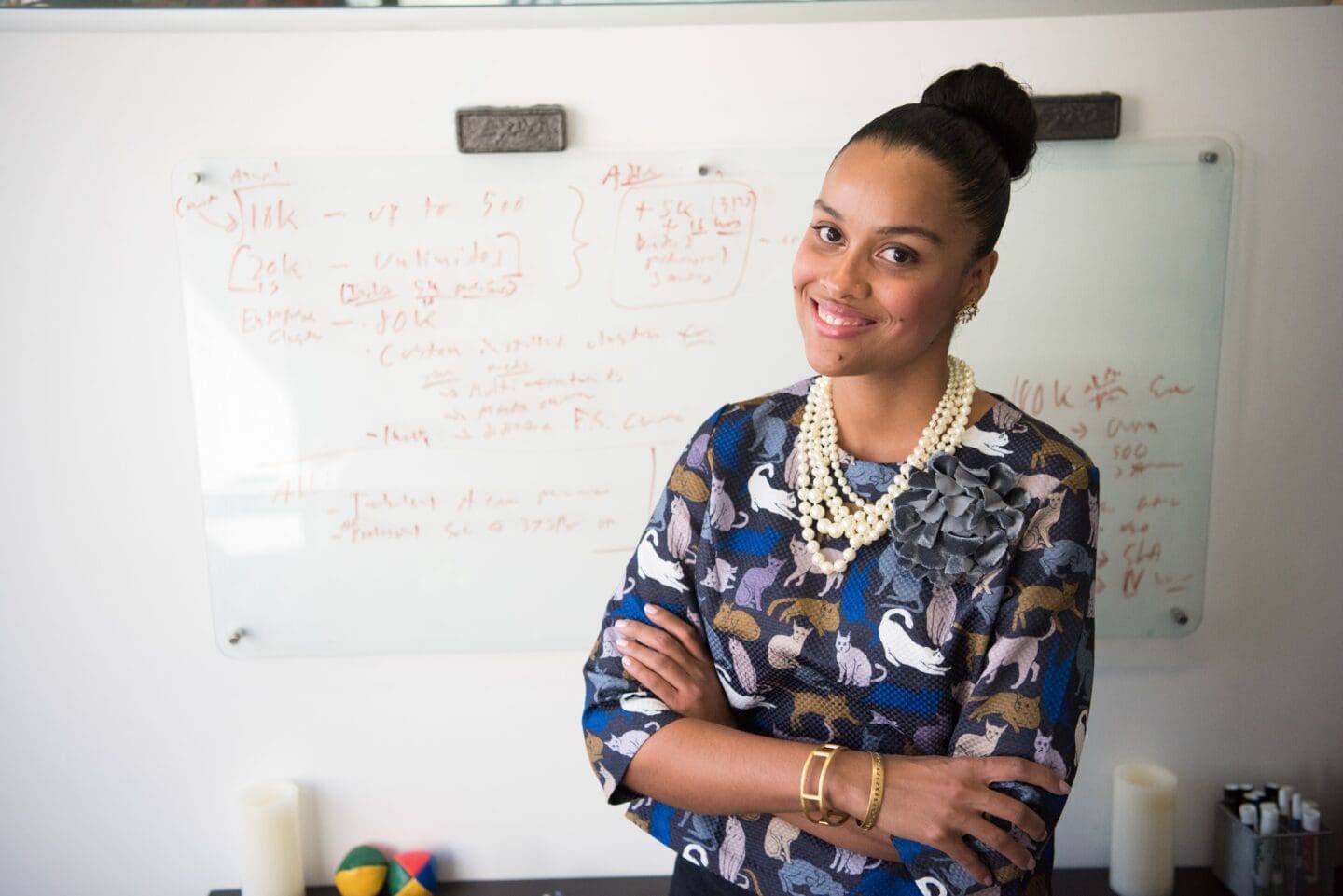 Press Releases
Co-Impact Announces First Open Call for Gender Fund Country-Level Grants
Through the Gender Fund, Co-Impact is committed to raising and deploying US $1 billion and they are now looking for applicants for systems and institutional change initiatives to advance gender equality and promote women's leadership across the Global South. London | September 30, 2020 – Co-Impact is pleased to announce the Gender Fund's first open call for […]
More