Overview
Higher Solution Investing
The Zero Gap Fund is an impact investing collaboration between The Rockefeller Foundation and the John D. and Catherine T. MacArthur Foundation. Its aim is to invest into new financing products and solutions to catalyze new capital to help meet the SDGs. Meeting global development imperatives like the SDGs requires moving mainstream sustainable investment into higher impact solutions.
The Zero Gap Fund focuses on scaling high-innovation financial mechanisms such as new securitizations, insurance products, and fund strategies to unlock new and additional private capital for impact. We take pioneering risk through catalytic capital investments, and help our investees attract the additional financing and traction required to reach scale and self-sufficiency.
annual funding gap to implement the United Nations' Sustainable Development Goals in emerging markets alone.

total annual net flows of catalytic capital

leverage of global catalytic capital to private capital required to close the SDG funding gap
Our Approach
The Zero Gap Fund portfolio takes a truly flexible approach, with a multi-asset class, multi-sector, and global mandate that encourages investment in the most scalable and innovative solutions – wherever opportunities arise.
The Fund sources investments from a deep and diverse partner network across the private, public, and philanthropic sectors – and by leveraging expertise and opportunities developed in the Foundation's Zero Gap grant portfolio. Initiated in 2015, and now comprising 50 grantees working across 28 countries, the grant portfolio incubates high-impact financial products from an early stage.
With both investments and grants, the Zero Gap initiative seeks to deliver positive social, economic, and environmental outcomes, while pushing the boundaries of impact investing to attract more private capital at scale.
The funding required to achieve the U.N.'s sustainable development goals substantially outstrips the financing capacity of the world's governments. The Rockefeller Foundation plays a catalytic role in supporting the kind of creative, financial structuring needed to attract private investment to fill that funding gap.

Waide Warner

Senior Research Fellow, IRI, Senior Counsel of Davis Polk & Wardwell, and President of the Post Road Foundation
Milestone Tracking
Our Goals
We aim to maximize impact by pursuing the highest leverage investments possible with catalytic dollars, and ensure measurable benefits through a tailored, expert-led approach to setting and achieving ambitious outcomes.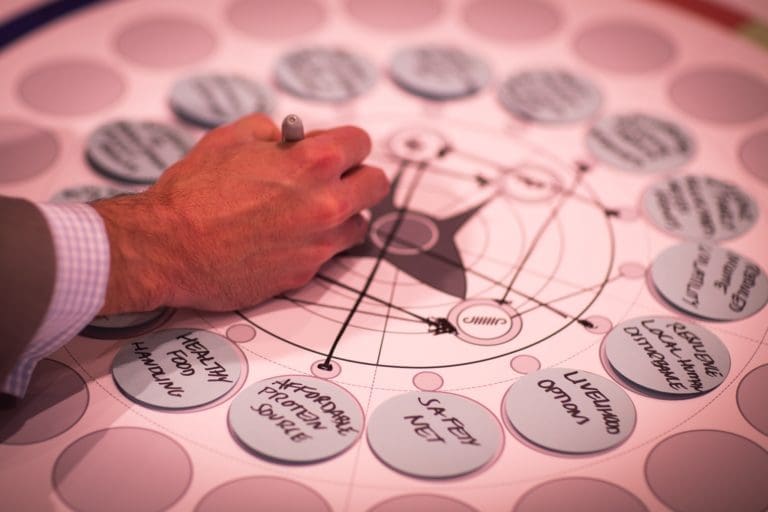 target investments in Zero Gap Fund

private capital leverage target