The Challenge
Bringing Reliable, Renewable Electricity to half a billion people
In sub-Saharan Africa, 573 million people, or 55 percent of the population, have no access to electricity, and in rural areas, this figure rises to 77 percent. Current trends indicate that the number of un-electrified people will increase by 2030, as population growth outpaces the expansion of electricity access.
This is why we are championing three types of partnerships to expand access to electricity and prevent these projections from becoming reality:
Our Work in Africa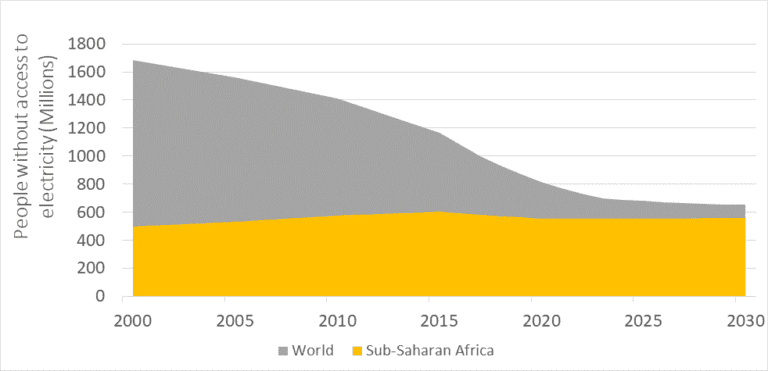 Providing PowerGen with a working capital loan to facilitate the construction of 240 new microgrids in Sierra Leone, building momentum and additional investment for distributed renewable energy development.
Working with Power for All to facilitate new partnerships between Umeme, Uganda's largest energy distributor, and off-grid companies to extend connections to more last-mile communities through Utilities 2.0
Creating Africa's first long-term project finance structure for rural mini-grid development, CrossBoundary Energy Access, which is starting with Tanzania.