OVERVIEW
As global Covid-19 vaccine supply stabilizes, overcoming demand challenges is the next hurdle to protect the world's most vulnerable from severe illness. To boost vaccination rates and improve global health equity, The Rockefeller Foundation is working with in-country partners to gain knowledge, share insights, and create more demand for vaccines in communities with low vaccination rates.
The world now has the capacity to produce over 30 billion Covid-19 vaccine doses in 2022

4.6 billion people world-wide are now fully vaccinated against Covid-19 (not including boosters)

Only 15% of people in low-income countries have received at least one dose of a Covid-19 vaccine
OUR APPROACH
At The Rockefeller Foundation, we aim to develop effective Covid-19 vaccination strategies that can bring an end to this pandemic, while strengthening health systems to become more resilient to potential future Covid-19 outbreaks and other public health threats.
Challenging demand and delivery issues are preventing low- and middle-income countries from accelerating vaccination campaigns. The Rockefeller Foundation's Global Vaccination Initiative supports country-driven efforts to increase demand for vaccinations by addressing barriers — access, trust, and information — that have been consistently underestimated, misunderstood, and underfunded in the global Covid-19 response to date, while leveraging data from traditional and emerging sources to make health systems more proactive.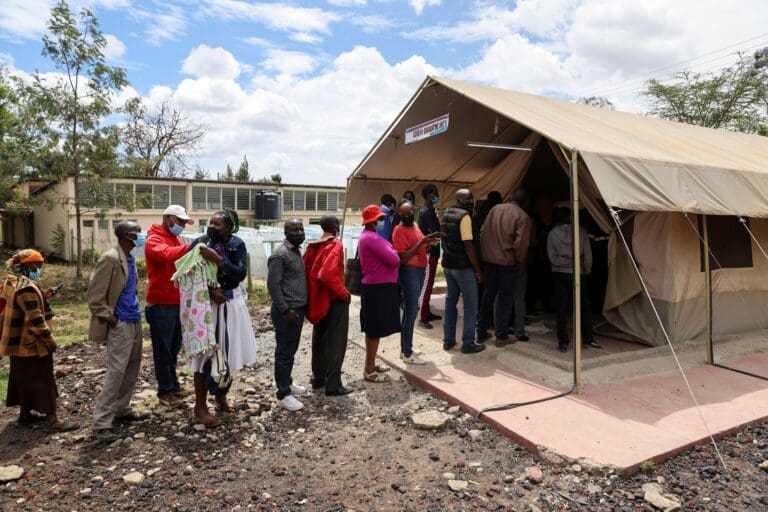 The role of
digital tools
We work with partners on the ground to scale up projects that leverage data and digital tools to drive more effective vaccination interventions. By understanding the factors that drive low vaccination rates — like whether people live near or far from a vaccination site, the information they've received about vaccines, and questions they still have about whether to get them — we can better inform campaigns, allocate resources, and address gaps in information to more effectively reach communities impacted by Covid-19.
Strengthening
health systems
To help in-country partners build tailored, comprehensive solutions to increase Covid-19 vaccination rates, we collaborate with partners to gather data and evidence about vaccine demand. This approach will catalyze fast and effective responses to Covid-19 outbreaks, while also helping to inform responses to other existing diseases and future health threats.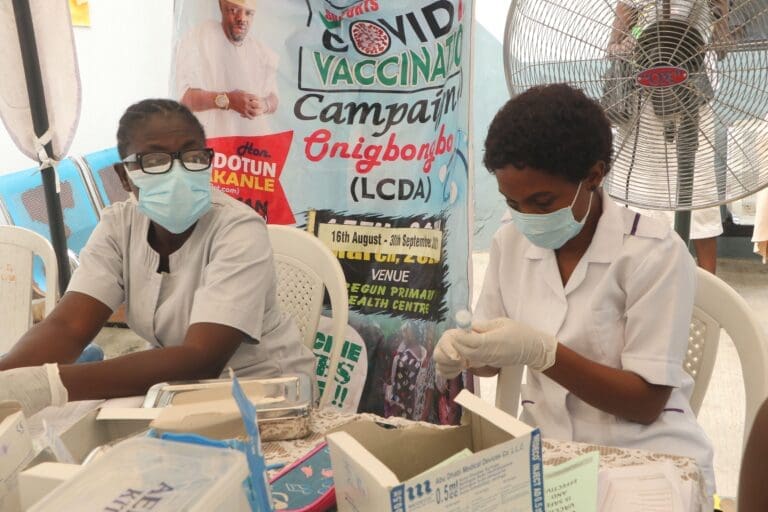 Financing
long-term solutions
Dependable, committed funding is critical to help strengthen vaccination strategies over the long-term. Our initiative advocates for increased financing to address vaccination barriers and for flexibility in the use of funding to help local health systems provide routine immunization and other essential health services. This is essential to building sustainable and resilient health systems armed to face future challenges.
Our approach centers on working together with countries to understand the drivers of demand and barriers to vaccination — only then can we design innovative solutions to swiftly get doses to the most vulnerable communities.

Dr. Bruce Gellin

Chief of Global Public Health Strategy, The Rockefeller Foundation
OUR GOALS
We aim to address the factors driving lower vaccination rates in certain communities to accelerate an equitable pandemic response and strengthen health systems.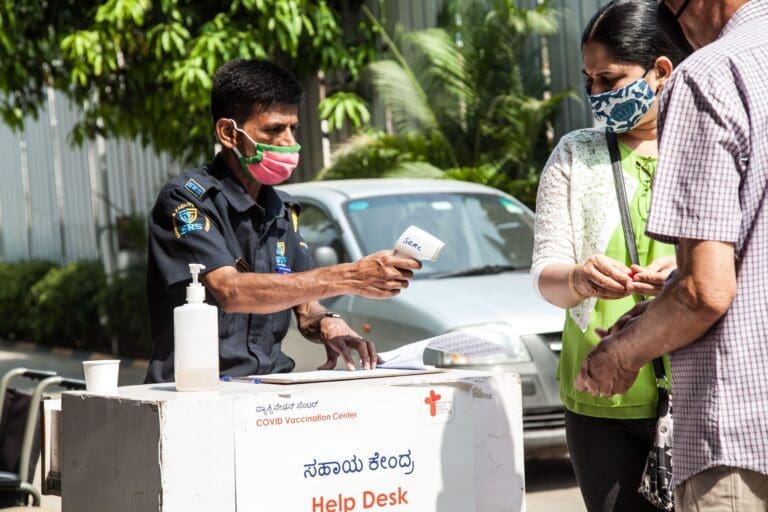 Vaccinate 90% of health care workers in low-income countries to protect those that help protect others

Vaccinate 80% of older and at-risk adults in low-income countries to ultimately save as many lives as possible

Support vaccination strategies for 80% of low-income countries
Report

The Path Forward: A Post-Omicron Strategy for the Global Covid-19 Response

At this pivotal moment, COVID GAP urges the world's response to the pandemic to shift from emergency crisis management to a sustainable control strategy. This strategy should help to build resilient health systems with capabilities to address potential future Covid-19 outbreaks and other public health threats.  Driving the urgent need for an updated strategy are […]

Download PDF