Overview
The Stakes are High
Networks and machine learning can enable change at unprecedented speed and scale. Governments and the social sector need to harness these technologies to accomplish humanity's biggest missions. They will also need to build the tools, policies, and institutions that will ensure that technological change promotes inclusion, equity, and human rights by reimagining what public goods look like in the digital era.
McKinsey estimates that capturing the full potential of government digitization could free up to $1 trillion annually in economic value worldwide

The World Bank estimates that 50% of countries that have a national ID card system lack any data protection legislation (Future State)

13%

of government software projects

According to The Standish Group's global analysis, only about 13% of major government software succeed in accomplishing its initial objective.
Our Approach
Realizing the potential of technology to build a better future requires solving problems and serving people today, as well as testing visionary new ideas that might lead to a better tomorrow.
Showing Impact
Whether the mission is to upgrade the social safety net in the United States, support government agencies' service delivery efforts in India, or develop shared open source software solutions for governing the public right of way in cities worldwide, governments should be able to use the best of technology in understanding and responding to citizens' needs.
Through digital government pilot projects, networks of public and private organizations working on mission-oriented innovation, and action research about government technology issues, our grantees help governments embrace new, data-driven approaches to driving impact and creating public value.
Exploring New Frontiers
Sweeping changes in markets and the way data is used and valued require us to rethink the definition of the "common good," and whether or how the social contract might be re-imagined within the context of advances in data and technology.
Our team is supporting work that explores new ways governments can lead the creation of digital public goods–the software, standards, and systems that modern societies are based on. Along with grantees and partners, we are seeking new ways to share and steward  data to enable and employ data analytical solutions to complex social challenges while weighing and mitigating potential risks.
Milestone Tracking
Our Goals
We aim to make the use of data and digital technology for social impact the norm and not the exception. To realize this vision we:
Support the deployment of transformative data-driven breakthroughs that provide people with better access to benefits and services
Invest in new frameworks and paradigms to accelerate responsible data sharing and digital transformation
Foster conversations and build networks to advance the field in the use of data and digital technology for social impact
Meet our Partners & Grantees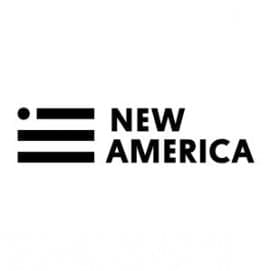 We live in a world where institutions designed in the 19th century are using technology from the 20th century to solve the challenges of the 21st century. It's not working. Thanks to our partnership with The Rockefeller Foundation, we're changing that.
Tomicah Tillemann
Director, Digital Impact and Governance Initiative (DIGI) at New America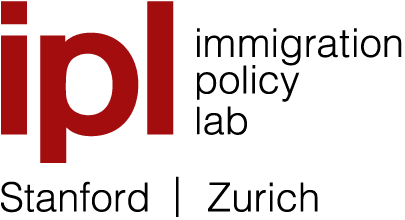 We are excited to see governments around the world embracing the opportunity to explore innovative tools that can help refugees and immigrants integrate. Our AI tool, GeoMatch, allows them to unlock the power of data at a large scale and low cost, helping inform consequential decisions about where newcomers will rebuild their lives.
Duncan Lawrence
Executive Director, Stanford Immigration Policy Lab