Quick Take
tests per week and contacting tracing needed to safely reopen the economy.

U.S. economic losses per month

GOAL:

To facilitate the exchange of best practices for public health authorities and federal, state, city, and tribal officials working to scale up pandemic testing needs from the frontlines in order to reopen their economies while safeguarding public health.


OBJECTIVE:



Peer Network: Drive collaboration among cities and states to share and implement best practices.

Knowledge Products: Bring together expertise from industry and academia to develop strategy and policy recommendations that support government officials and other community leaders and their leadership teams.

Learning: Support government officials and other community leaders to collect real-time data, evidence, and feedback to improve testing strategies.

Technical and Financial Assistance: Provide support to government officials and other community leaders to enhance testing particularly among vulnerable people. This may include direct funding and/or technical assistance to strengthen policies and strategies.
Testing is Key to this Public Health and Economic Crisis
Nearly 1.5 million people in the U.S. have tested positive for the novel coronavirus, and more than 80,000 have died.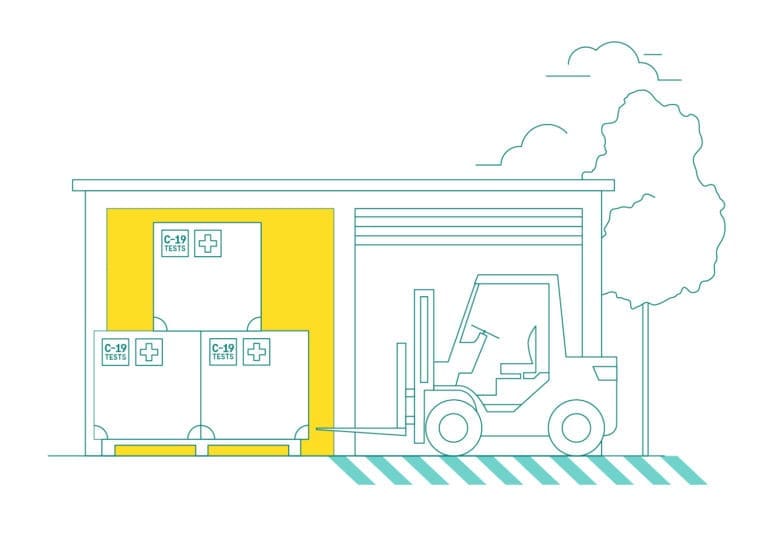 The U.S. economy as a whole is losing approximately $350-400 billion dollars per month, and one in five American workers have filed for unemployment since mid-March. When the U.S. Bureau of Labor Statistics released the April Jobs Report on May 8, it revealed that the U.S. economy lost 20.5 million jobs in a single month – the largest and most sudden decline since the government began tracking the data in 1939 – and the unemployment rate jumped to 14.7 percent.
Testing is crucial to ending this crisis. Decision makers need to know who has active Covid-19 infections to implement tailored social distancing policies and protect workers, communities, and families. This cannot be achieved without timely data, which requires real-time, widespread testing.
While progress is being made to increase the number of test administered each week, the numbers are still too low to adequately monitor the workforce and rapidly detect recurrent outbreaks. This is due to range of market failures and gaps across the value chain—from development and production, to distribution and use, to analysis and monitoring.
.
Tests are not yet being produced at the scale needed in part due to the financial risks companies face in expanding production without guaranteed demand.
Beyond financing, testing availability varies by region, and procurement remains fragmented and uncoordinated across states and cities.
Shortages of key supplies, such as swabs and reagents, are limiting scale-up. Some labs are overwhelmed—causing delays in testing results—while other national, university, and local labs have untapped capacity.
A coordinated and comprehensive effort is needed to resolve these disconnects. Enter the National Covid-19 Testing Action Plan.
The National Covid-19 Testing Action Plan
Against this backdrop, The Rockefeller Foundation launched the National Covid-19 Testing Action Plan.
As the largest public health testing program in the U.S. history, it provides pragmatic steps to enact robust testing and contact tracing to more safely reopen workplaces in coordination with public authorities and federal, state, tribal, and local government officials.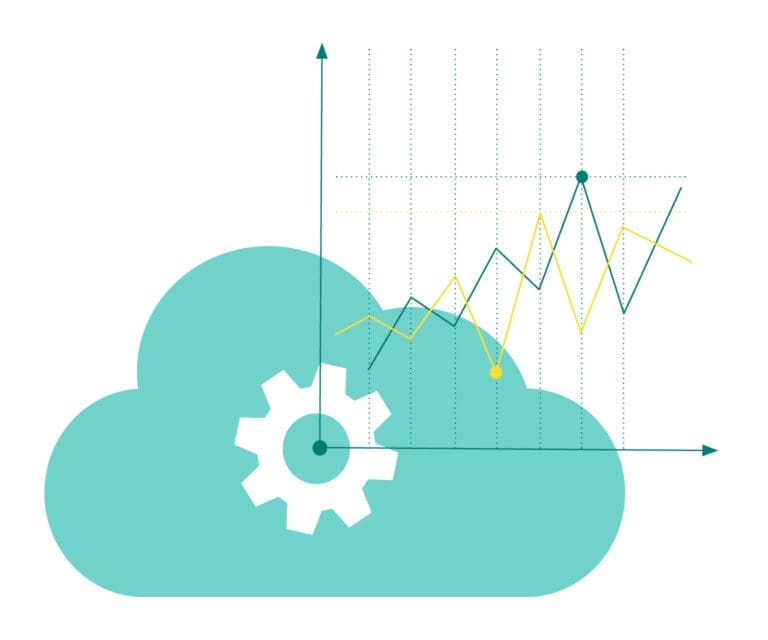 The Action Plan calls for an increase in testing from 1 million per week currently, to 3 million per week within the next eight weeks, to ultimately 30 million tests per week in six months; deploying a workforce of up to 300,000 Americans in a community health corps that would be accessible and allow for cities and states to scale up their public health workforce; and facilitating larger-scale, longer-term pooled procurement that brings together the supply and demand side of the market.
To help achieve these goals, the Foundation launched a Testing Solutions Group to help provide real-time feedback on solutions and scale up access to testing.
Testing Solutions Group Structure:
The coalition will consist of three types of core partners, with oversight and support from a third party.

City, Tribe, and State Officials: Members are leading ambitious efforts to scale up testing in their communities as a pathway to safe and accelerated economic recovery. They participate in the TSG sessions to share learnings and feedback to better understand their needs and the challenges to scaling and developing solutions. Each member commits at least one participant, who is involved in the testing efforts, to attend the meetings, convened for the first time on May 8, 2020. Examples of attendees include, but are not limited to, chief innovation officers, chief information officers, and Health and Emergency Management Department leads.
Funders: The Rockefeller Foundation, which seeded this effort with a $5 million commitment, has received interest from a number of other funders who are eager to contribute and help enhance the impact of this effort.
Technical Assistance Experts help answer real-time questions from members as they expand their testing efforts, such as: How do I ensure tests can reach our most vulnerable citizens? What are the most effective PCR tests? What is the role of serological tests and which ones are the most promising? Is there any evidence that previously infected individuals can develop immunity? What are some best practices for how self-isolation can be enforced for individuals who have tested positive?
Scaling Up Solutions
In order to help operationalize the Action Plan, The Rockefeller Foundation will convene its Testing Solutions Group regularly around a specific topic or geography, along with curating an online platform of resources to answer for real-time questions. This support will evolve overtime as needs shift.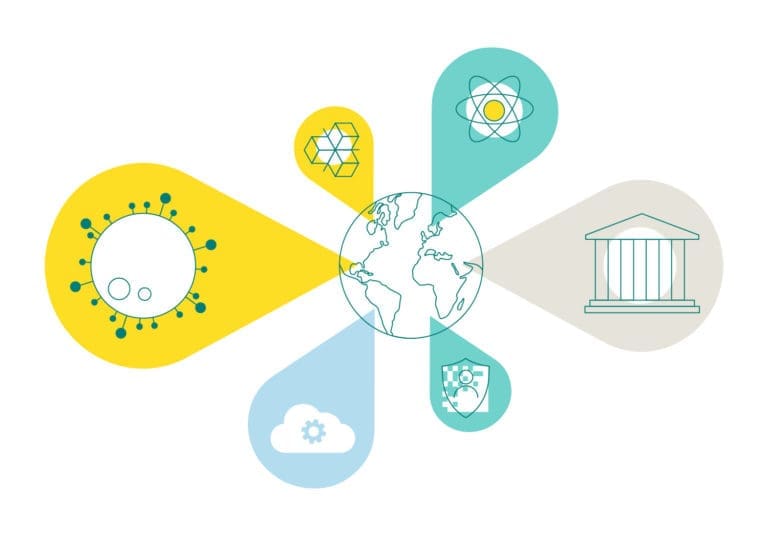 Lesson learned from New Orleans
Achieving widespread Covid-19 testing requires combining data with local insights to determine where and how to reach all citizens.
New Orleans reported its first coronavirus case on March 9, and two days later, they had community spread. Initially offering drive-by diagnostic testing in partnership with the National Guard, New Orleans officials quickly learned from mapping data that critical neighborhoods were going untested. They found numbers were low in some neighborhoods populated by the most vulnerable, including elderly, low-income, and those with medical conditions that make them more susceptible to Covid-19 like diabetes, asthma, and heart disease.
Recognizing that that they still were not reaching some of the targeted communities, the city began running mobile walk-in centers in rotating locations, setting up in trusted community gathering spots such as church parking lots and cultural centers in order to try and remove more barriers to accessing testing. Because of these adjustments, the city now tests about 250 people per walk-through site per day.
Testing Solutions Group Members
Demand-driven and local-solutions centric, this coalition is committed to scaling up access to testing for COVID-19 and collaborating with other leaders and experts to find solutions to common challenges – and get their citizens back to work more safely.
Cities and States: Boston, Detroit, Los Angeles, Greater Miami and the Beaches (a partnership including Miami, Miami Beach, and Miami Dade County), Honolulu, Louisville, New Orleans, Tulsa, Washington, D.C., and Oregon.
Tribes: Navajo Nation and White Mountain Apache Tribe through the Johns Hopkins Center for American Indian Health
Report
Covid-19 Testing Action Plan
With the first wave of infections from the Covid-19 pandemic cresting in much of the country, American political and business leaders are considering plans to reopen the economy. Our National Covid-19 Testing Action Plan is intended to serve as a resource guide to safely achieve that all-important project.
Download PDF
We use cookies to offer you a better browsing experience, analyze site traffic, personalize content, and serve targeted advertisements. Read about how we use cookies and our use of data by reading our new
Privacy Policy
. If you continue to use this site, you consent to our use of cookies.