Overview
Power Equals Opportunity
Access to reliable and clean energy is a fundamental necessity for human life and economic development. However, more than 840 million people still live without access to power and hundreds of millions more suffer frequent outages. This energy poverty limits communities' ability to lift themselves out of poverty, access modern healthcare and education, and run businesses.
Where there is no electricity, there is no light and no access to the tools that power businesses — and only limited access to modern health care and education. Providing reliable electricity is the first step toward helping a community lift itself from poverty. This single factor is so crucial that The Rockefeller Foundation has made one of the biggest bets in its history to end energy poverty. A steady power source transforms every facet of human life. Families can illuminate their homes, communicate with the outside world, and children can study at night. Access to power can improve irrigation and boost crop yields and productivity of local agriculture. Small businesses of all kinds can expand and connect with outside markets.
people live without access to any electricity worldwide

of people in Sub-Saharan Africa have no access to electricity today

people will still lack access in 2030 at the current rate of progress
In the past, there has been an assumed trade-off between increasing energy access and fighting climate change. However, breakthroughs in distributed and renewable energy have made it possible to provide clean, reliable energy access to all, while limiting future greenhouse gas emissions. Innovation and the changing economics of renewable and distributed systems have aligned the goals of clean energy production with ending poverty, making them mutually reinforcing through the pursuit of inclusive economic development and combating climate change.
The climate crisis threatens to undo decades of global progress in reducing poverty. That is why it is imperative that energy access is designed with climate-smart energy systems and technologies that are built for the future.
The Rockefeller Foundation remains committed to its mission of ending energy poverty and combatting climate change, recognizing that reliable access to clean and affordable energy is the key to a more just and sustainable future for all.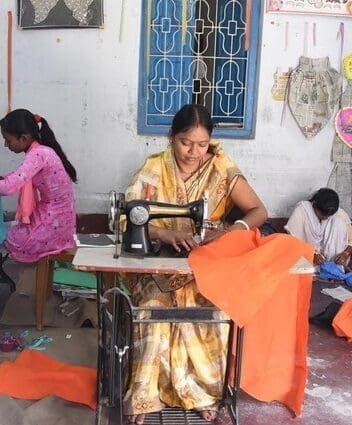 A Closer Look
End Poverty? Start with Ending Energy Poverty
Solving energy poverty is within our reach. At The Rockefeller Foundation, we are using data and technology to bring affordable, reliable, and clean power to all.
Our Work and Impact
We are working to connect the unconnected, grow renewable energy consumption and build the resilient, low-carbon energy system of the future – because clean power builds livelihoods, grows income, improves health outcomes, empowers communities and is a crucial step in tackling climate change.