Overview
Easing the Struggle of America's Workers
More than 44 million working households—representing more than 90 million people across the United States—struggle to pay their bills each month.
Nearly four in 10 households can't withstand an unexpected monthly expense greater than $400. The Covid-19 pandemic has laid bare and compounded this fragility in the financial well-being of so many American families.
Even before the mass layoffs in early 2020, more than 28 million Americans lacked health insurance.
Unforeseen expenses—a home or auto repair, an emergency hospital visit—can so easily become insurmountable obstacles and have cascading effects on a family's ability to secure or maintain housing, childcare, food, transportation, and healthcare. This is the picture of economic insecurity in the United States.
working households struggle to meet their families' basic needs

Americans—families where at least one person works fulltime—have trouble paying the bills each month

of Americans lack $400 in savings to address emergencies
A Closer Look
When it's tough to get by, it's even tougher to get ahead.
Tens of millions of Americans—by some counts, more than 40% of all households—cannot afford the basic expenses of food, housing, transportation, childcare and communications. The households—known by the acronym ALICE, for Asset Limited, Income Constrained, Employed—are working Americans who earn more than the official federal poverty measurement, yet still can't keep up with the rising cost of living.
Our Work and Impact
The Rockefeller Foundation has expanded opportunity for America's working families for over 100 years. From investments in big bets to small businesses, the Foundation has been strategic in addressing the structural barriers to equal access and equal opportunity.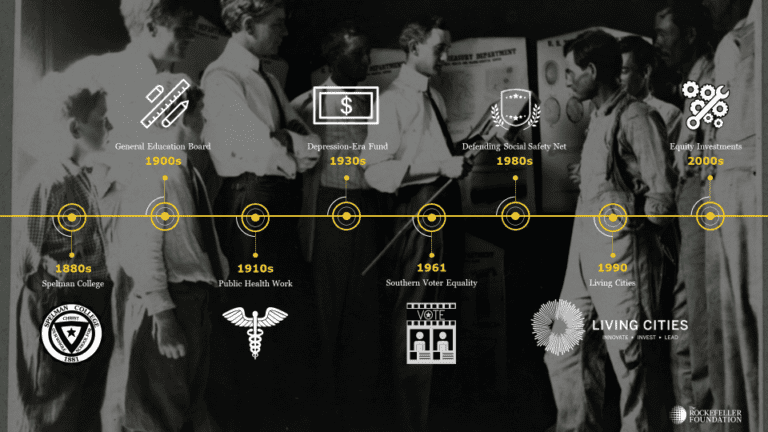 Our Current Initiatives
By leveraging public policy, partnerships with private enterprise, and visible investments in people and place, we're advancing an equitable pathway to prosperity for millions of working families across the U.S.
Feature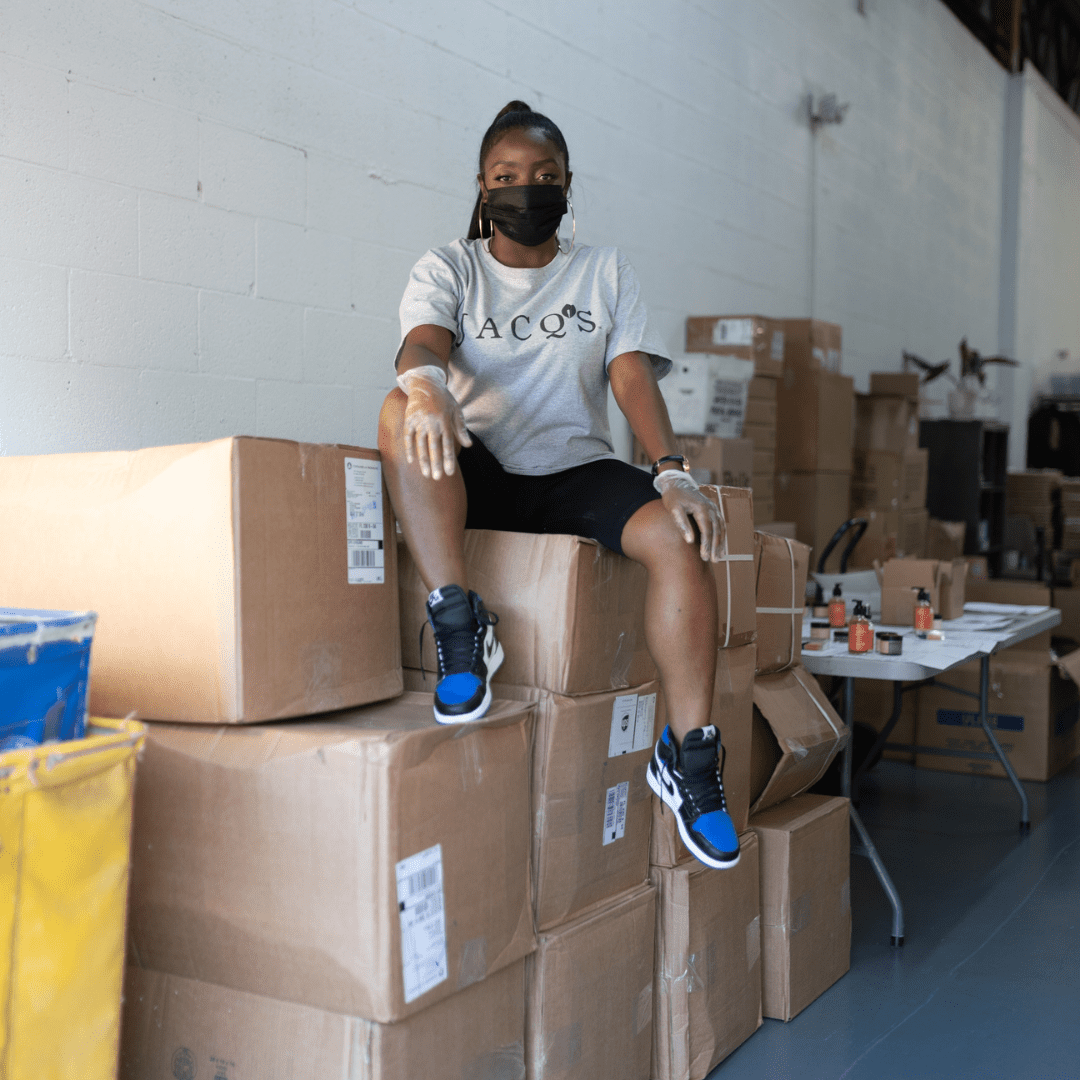 Supporting Inspired Entrepreneurs While Closing the Racial Wealth Gap
Three weeks into her pregnancy, Barbara Jacques found out she had a tumor four times the size of her ovary that put both her and her baby at risk. Stunned, she began researching, and discovered studies that showed Black women are disproportionately exposed to toxic chemicals through beauty products, and this is often linked to […]
More