What a year.
One year ago, the Global Energy Alliance for People and Planet (GEAAP) was launched at COP26 with an urgent mission: to change the trajectory of greenhouse gas damage while ending energy poverty currently experienced by nearly half the world's population.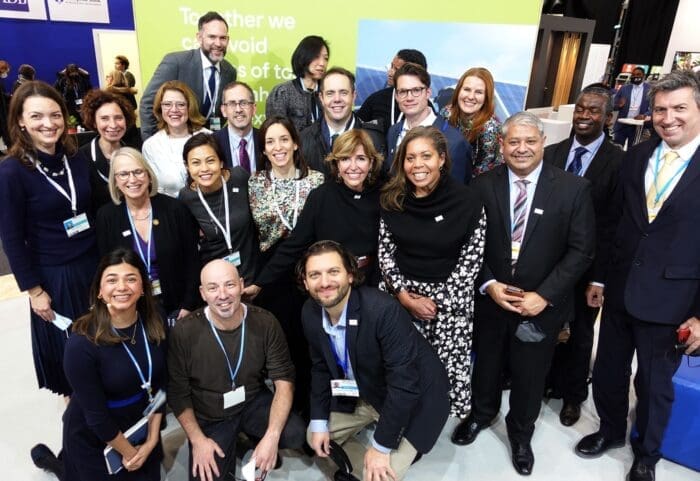 A simple and straightforward mission statement, but it is neither a simple nor straightforward task. Deep partnerships combined with radical shifts in approach are needed to solve energy poverty while transitioning to green energy and simultaneously meeting job creation and development needs.
GEAPP is an alliance of philanthropy, local entrepreneurs, governments in emerging and developed economies, and technology, policy, and financing partners.
While we knew an alliance that could address the dual challenges of energy access and transition in developing countries was needed, the reception from governments and partners has exceeded my expectations.
We began at COP26 with the vision and catalytic grant capital from our three initial anchor partners, The Rockefeller Foundation, IKEA Foundation and The Bezos Earth Fund, and nearly two dozen mission partners who bring aligned capital, technical capabilities, and commitment.
Now, as the world comes together again in Sharm El-Sheik for COP27, this Alliance is working in 12 countries across Africa, Asia and Latin America and the Caribbean.
Agility and Flexibility Work in GEAPP's Favor
What a year!
We knew we were being ambitious. As it turns out, our aspirations were based in reality. Thanks to this alliance of partners, the level of traction we've gained is inspiring.
And exhausting. But in a good way—I have learned over years as a renewable energy entrepreneur that when you start something new, you have to work 24/7—and sometimes 25/7—to gain momentum. You cannot wait until you have a perfect plan. You must iterate as you are developing.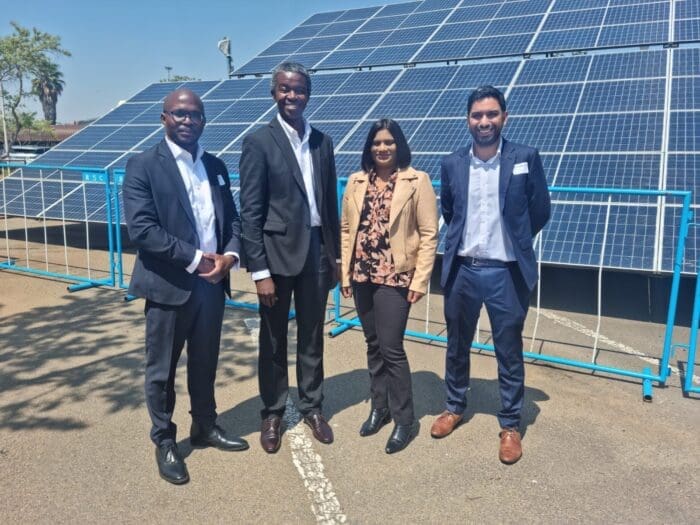 Initially, we were sometimes asked why a new organization was needed when there are already so many focused on development or climate change. It soon became clear that an alliance that addressed both challenges simultaneously, with agility and flexibility, could fill gaps.
GEAPP can take steps to unlock capital from partners that have more funds—but also more guardrails.
One example is supporting South Africa's Just Energy Transition and the country's flagship project to decommission and repurpose the 1,000 MW coal-fired Komati Power Station. GEAPP provided a US$7 million grant package to Eskom through the World Bank to hire Owner's Engineers to prepare for the demolition of the old plant and to repurpose the site with solar PV, wind and batteries unlocking hundreds of millions of dollars of concessional and green energy financing.
GEAPP's work with South Africa, in fact, is one of the highlights of 2022. Since our engagement began in March, we've designed eight programs to allocate north of $20 million dollars for programs strongly aligned with their goals.
Retraining Coal Workers, Installing Solar-Powered
What a year. But we will be working toward even greater impact in the next 12 months.
In 2022, we built our team and our in-country presences, agreed on strategies, and got programs approved. We worked closely with our partners to diagnose problems, identify systemic approaches, and deploy our unique contributions in each market.
Next year, our focus will be on collaborative implementation.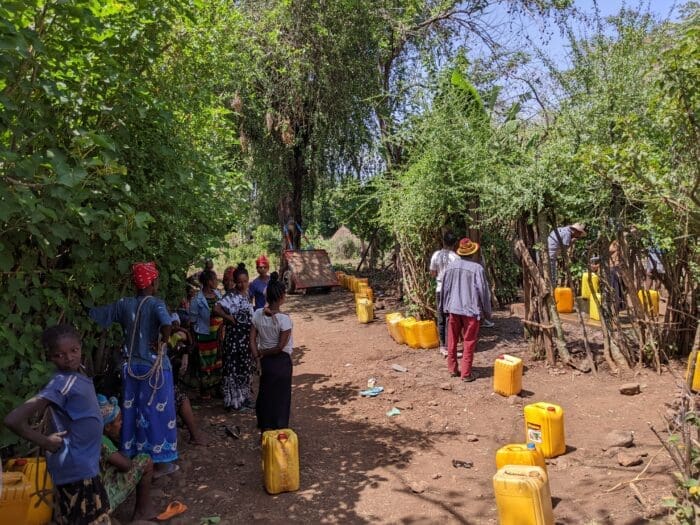 (Video courtesy of GEAPP)
---
In Ethiopia, where agriculture is at the heart of the economy, we have identified nine agriculture cluster sites currently irrigated through diesel-generated power. Under the GEAPP umbrella, the African Development Bank along with other partners including Ethiopia's government, are replacing all with solar- and minigrid-powered irrigation in what we are calling the DREAM project.
With the solar irrigation as the anchor load, the minigrids will deliver reliable, affordable, and productive power to the local communities to provide more affordable power to households.
Nigeria is the country with the lowest access to electricity globally, with about 92 million out of the country's 200 million people lacking access to power. The current installed base of electricity production is heavily depending on polluting and expensive fossil fuels. In close collaboration with the government, we are doing a lot of work in preparation for mini grids.
Some 178 have been built this year, but next year we hope to expand that significantly and reach 10,000 minigrids by 2030. GEAPP is also partnering with the All On Hub to support innovation that will help scale the work. Through the partnership with All On, we are helping local developers in Nigeria scale their minigrid businesses to meet the electrification needs in the country.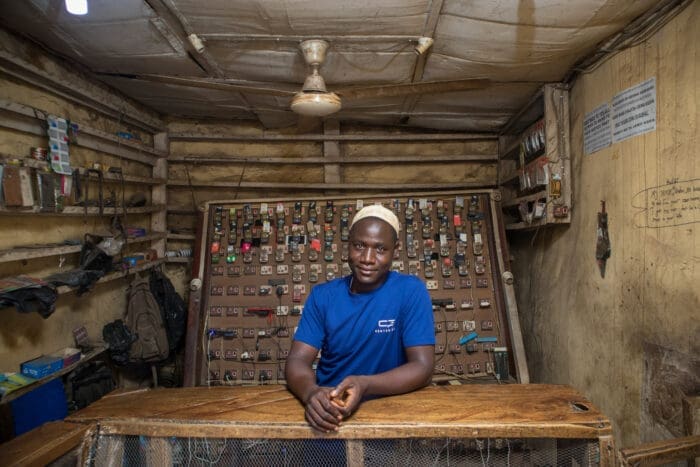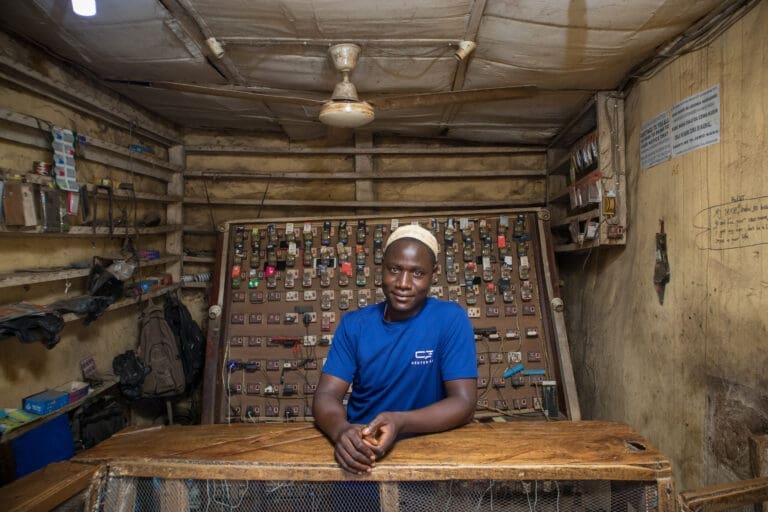 (Video courtesy of GEAPP)
---
We are also setting up a local currency facility that will ensure that project developers for the minigrids have access to financing. This is critical to driving viability of investments in the space.
And there is also more exciting work at the Komati Power Station. In addition to supporting the decommissioning, GEAPP is joining the South African Renewable Energy Technology Centre in a partnership agreement with Eskom, the South African electric public utility company that operates the plant, for the development of a new renewable energy training facility.
GEAPP and Alliance members strongly believe that the energy transition in South Africa must be just and job accretive. Starting out with retaining and reskilling of staff is a strong indication of this focus on the Just bit of the energy transition work. More than 500 Eskom employees and community members will receive training as the facility becomes repowered with 150 MW of solar energy, 70 MW of wind and 150 MW of batteries.
Everyone has an opinion about climate change. Some believe we are doomed, and others see this as a moment of opportunity for Africa. I fall on the side of the latter. The continent is relatively new in terms of electrification. We have a chance to take advantage of emerging technology and put in place the right energy sources—clean and renewable—for the good of the continent and the globe.
One year since our launch, GEAPP will be at COP27 in Sharm el-Sheikh to celebrate and spotlight the alliance's catalytic action in a dozen countries. As an 'African COP' – GEAPP has an opportunity to demonstrate the continent's leadership in climate action that is good for both people and planet.
Let's change energy for good.