It's been just over one hundred days since Dr. Rick Bright joined The Rockefeller Foundation to lead its  pandemic prevention institute, which aims to contribute to the global work of averting future pandemics through innovation in data collection, sharing and analytics to identify emergent pathogens and trigger effective responses to disease outbreaks within the first hundred days. In that time, the new initiative has worked with the speed required to begin building the team that will collaborate with a global network of organizations to realize this vision.
The urgency is clear: in July the G20 High Level Independent Panel's report, "A Global Deal for Our Pandemic Age," identified four major gaps in the current global capacity to prevent future pandemics:
Globally-networked surveillance and research
Resilient national systems
Supply of medical counter measures and tools
Global governance
The institute is focused on swiftly, collaboratively and equitably helping to filling the first major gap—a lack of globally networked surveillance and research capacity, including global genomic and epidemiological surveillance program and "pre-existing and new nodes of expertise at the global, regional, and country levels, with the World Health Organization at the center."
In Dr. Bright's first hundred days at the Foundation, the institute created the base for the robust, federated data collection and sharing system that the G20 panel, and the world's citizens, recognizes is needed for the health of the planet and its people. To support this work, The Rockefeller Foundation has already committed more than $20 million in grants to:
Scale up global genomic sequencing capacity and capabilities in Sub-Saharan Africa and Asia, 2. Support data and technology organizations' modernization efforts for pandemic preparedness architecture,
Invest in developing standards for genomic surveillance to ensure better coordination.
To succeed, this work must be done in partnership with global and country leaders. The institute is working closely with the WHO Hub for Pandemic and Epidemic Intelligence, the UK's Global Pandemic Radar and other similar entities as they evolve.
To build its own capacity, the Foundation has hired genomic and communications experts to support the pandemic prevention institute. In July, Dr. Samuel Scarpino joined the initiative as its managing director for pathogen surveillance, and Emily Bass joined as director of communications and advocacy.
Dr. Scarpino brings over a decade of experience translating research into decision support and data science and AI tools across diverse sectors from public health and clinical medicine to real estate and energy. Most recently, he directed the Emergent Epidemics Lab at Northeastern University where, at the start of the Covid-19 pandemic, he co-founded Global.health, a platform that brings together anonymized individual-level outbreak data from diverse communities and makes it available to all, regardless of geographic location or organizational affiliation. At The Rockefeller Foundation's pandemic prevention institute, Scarpino will lead the pandemic prevention workstream dedicated to expanding global capabilities to collect, store and share high-quality data on new disease threats as they emerge in communities. "My goal is to empower governments, NGOs, and individuals with timely, representative data. These data must be collected, stored, and shared in an ethically responsible way that empowers communities," says Scarpino.
Bass has more than two decades of experience as a journalist, advocate and activist working on the frontlines of the global AIDS response. Her writing has appeared in Foreign Policy, the Washington Post, The Lancet Infectious Diseases and many other publications; she is the author of To End a Plague: America's Fight to Defeat AIDS in Africa. Most recently, she was the Director of Strategy and Content at AVAC, where she developed strategic action campaigns focused on a comprehensive pandemic response, and co-led a transnational coalition of civil society advocates in East and Southern Africa focused on generating and analyzing data as part of the effort to hold decision-makers accountable for results. She'll lead the pandemic prevention institute's communications work, with a focus on supporting the mission of transparency and equity through smart, clear resources and updates on what's needed, what's happened and what's next in the effort to prevent new pandemics.
Scarpino and Bass join Dr. Rick Bright, Dr. Bruce Gellin and Gretta Blatner, the institute's chief of staff, a public health expert whose work at US Department of Health and Human Services'  Biomedical Advanced Research and Development Authority included a private-sector partnership initiative to support development of deployable, multi-use technologies such as wearable devices to address emerging infectious disease threats.
Looking forward to the next hundred days, the Foundation will continue to grow the institute's team and capacity to advance the global goals of accelerating the urgently needed work of pandemic prevention and response.
Feature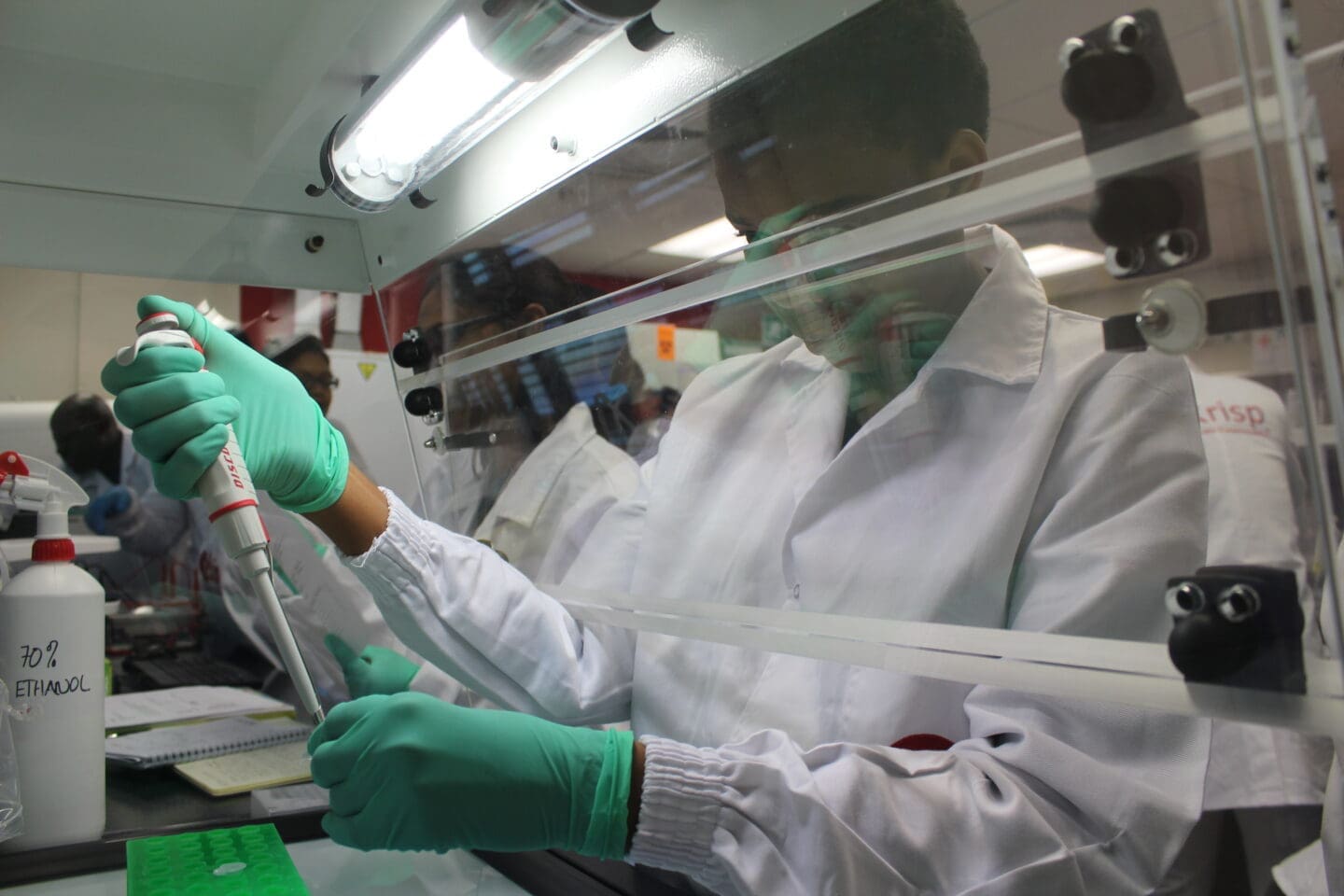 Pandemic Prevention Initiative
Latest Updates The Pandemic Prevention Initiative is working closely with a global network of laboratories, non-profit organizations, governments, international organizations, and private companies to strengthen global surveillance capacity and provide actionable insights that can protect health and well-being as we learn more about new and emerging Covid-19 variants. The situation with Omicron, emerging variants, and […]
More