Rapid response, and translating data into action, is at the core of the Pandemic Prevention Institute's (PPI) investments in wastewater testing in the United States and globally.
As vaccinations plateau and testing declines, public health officials are looking for alternative means to passively collect data that provides real-time insights for decision-making. Wastewater testing does exactly that, at the fraction of the cost of clinical testing.
Wastewater-based epidemiology (WBE) is not a new field. Decades of evidence have shown that WBE is an effective tool for detecting outbreaks of pathogens like poliovirus and typhoid, with the potential for much more. And although it has been used in several countries, including in the United States, to monitor for SARS-CoV-2, ongoing questions remain on how to best interpret and use data derived from wastewater for pandemic response.
For example, wastewater data is inherently messy, and more work is needed to reliably distinguish signal from noise in viral concentrations collected from wastewater to detect a rising threat. It's also unclear how wastewater data should be synthesized with other local public health data—such as clinical case counts and reports of Covid-like symptoms—to provide officials with a more holistic measure of Covid-19 risk in their community. The potential of sequencing viral RNA in wastewater remains underexplored, too.
The creation of the Wastewater Action Group (WAG) – which includes leading researchers and public health officials in Atlanta (Emory University), Houston, Louisville, Tribal Nations (Arizona State University) and Tulsa  – is one of the ways that The Rockefeller Foundation and PPI are supporting cities across the US to translate wastewater data into action.  Together, this network of partners is refining wastewater sampling, testing, and sequencing protocols; developing metrics and strategies for wastewater-based risk communication; and expanding wastewater testing to underserved populations that are not connected to centralized wastewater treatment plants.
The impact of these efforts are being seen in real time:
In Houston, Texas, partners at the Houston Health Department and Rice University detected Omicron in the wastewater before a confirmed clinical case and subsequently sequenced positive samples from school children residing in the service areas of the wastewater treatment plan.
In Louisville, Kentucky, partners at the University of Louisville and Louisville Metro Dept. Public Health & Wellness detected Omicron in the wastewater before a confirmed case in Jefferson County. Through close collaboration with the State of Kentucky, they can now do targeted sequencing within the community.
In Tulsa, Oklahoma, partners at the Tulsa Health Department and University of Oklahoma saw an increase in influenza A virus concentration was detected in the wastewater, enabling quick communication to the public.
PPI recently met the growing need for rapid peer-to-peer learning by hosting an urgent meeting focused on wastewater sequencing in light of the emergence of Omicron. More than 30 wastewater testing leaders attended and since then, more than half have either reached out to someone they met on the call or adapted their response plans based on information shared during the session.
PPI is also dedicated to hearing from end users of public health data. Through a collaboration with Mathematica, The Rockefeller Foundation is fielding a nationwide survey among public health leaders.
The goal is to better understand the barriers and support to initiating wastewater surveillance and using the resulting data to protect public health.
The results of the survey could inform the development of decision-making tools for public health departments and help policymakers determine how they can best support wastewater surveillance across the country.
At present, no single data source provides a full picture of COVID-19. The most widely reported data—clinical case counts—overlook large swaths of the population that lack access to quality health care. As a result, the first signs of an outbreak are often detected weeks, if not months, after the emergence of a new threat. Wastewater testing is a way to fill this critical data gap.
The world can no longer wait for fragmented, delayed, and biased data. By supporting the development and scaling of wastewater-based epidemiologic tools and knowledge, PPI seeks to boost the capacity of public health officials to detect infectious disease outbreaks and prevent the next pandemic.
Feature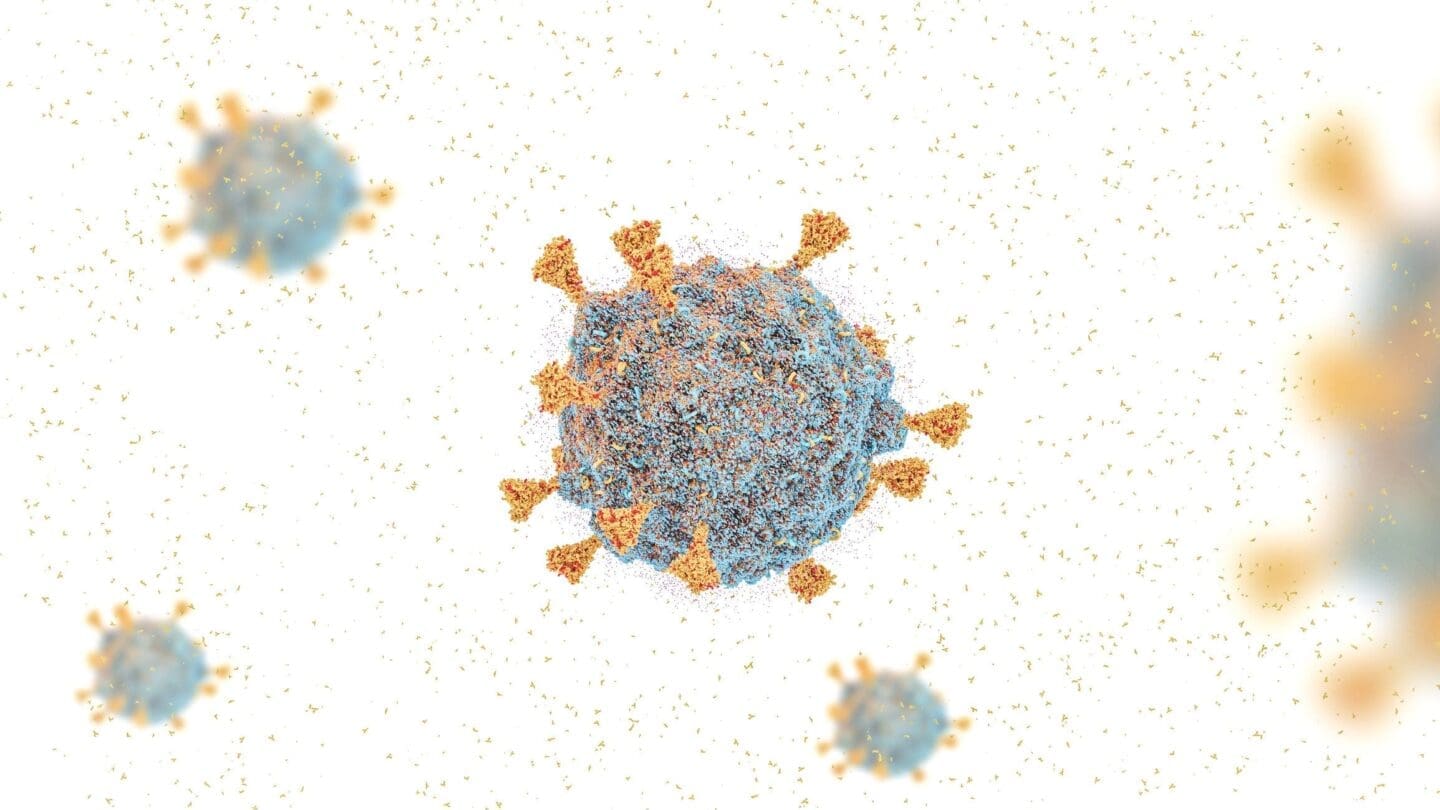 Omicron & Other Covid-19 Variants
The Pandemic Prevention Initiative is working closely with a global network of laboratories, non-profit organizations, governments, international organizations, and private companies to strengthen global surveillance capacity and provide actionable insights that can protect health and well-being as we learn more about new and emerging Covid-19 variants. This page contains resources related to the Covid-19 pandemic. […]
More