Young people make up the largest and fastest growing portion of the Malawian population. The 2018 Population and Housing census shows that 51 percent of the population is below 18 years.
In normal conditions, only 33 percent of children in Malawi complete primary school, and that figure drops to 11 percent in rural areas, where about 84 percent of the population lives. Enrollment and completion rates for secondary education are even lower.
In the wake of the cyclone, schools have been suspended in many places – a hardship for students.
More than 490,000 primary and secondary school-aged children were left unable to attend school.
Not only buildings, but books and other supplies were lost.
In addition to those destroyed by the cyclone, about 230 schools that withstood the storm have turned into temporary housing for thousands of displaced Malawians.
I visit two Malawi schools that are being used as temporary housing. People, ripped out of their normal lives, often aren't sure what to do with themselves.
Women braid one another's hair, and men play cards under the shade of a tree as children run around them.
A lack of privacy is a common complaint, and sometimes more serious issues, including sexual exploitation, are raised.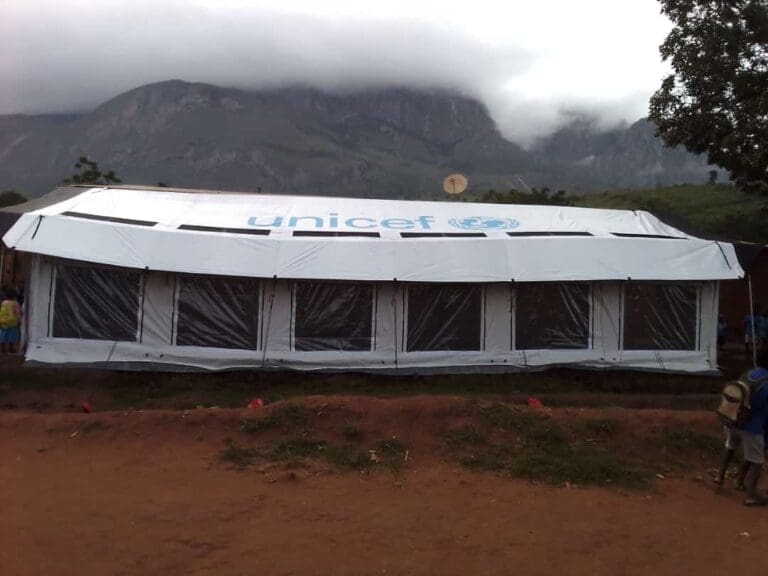 But people in these shelters don't know where else to go.
Education versus housing: competing needs. How can we do more to listen to the communities to understand how they would like to resolve this?
And how do we make sure our engagement reaches each corner of these rural areas, that last mile, so that even those living at the end of dirt roads feel supported.
It is challenging, but also inspiring to be working so closely with my colleagues, merging our varied areas of expertise. Often, we start collaborating first thing in the morning, and continue planning, analyzing and responding until long after night falls.
NEXT: With health clinics washed away, how do we meet physical and psychological needs of storm survivors?
More from this series
Part II
Entering the Storm Zone
As we near Blantyre, I see that boulders, some as big as cars, have cascaded down hills, destroying everything in their paths.
Read More
Part IV
Into the Shire River Valley, the Heart of Storm Damage
I visit health clinics that were swept away by flash floods, leaving perhaps a wall or two standing.
Read More