Energy is fundamental to modern living and economic prosperity. The current global crisis has exposed stark inequalities and raised the urgency of providing modern energy for everyone. Energy is a prerequisite to both recovery and to long-term development goals.
Sustainable Development Goal (SDG) 7 calls for "access to affordable, reliable, sustainable and modern energy for all." Yet, the primary indicator for residential electrification is a threshold of just 100 kilowatt-hours (kWh) per capita per year – a bare-bones level of consumption that cannot raise incomes or sustain economic growth.
Energy for Growth Hub's new report aims to reflect the full ambition of SDG7, proposing a new "Modern Energy Minimum" metric of 1,000 kWh that raises the bar on global targets for ending energy poverty and is better aligned with the way that energy drives living standards, livelihoods, and the expansion of industry, commerce, and agriculture.
Join Energy for Growth Hub and The Rockefeller Foundation for a conversation about "Raising Energy Ambitions:  The Modern Energy Minimum" with some of the report's authors. They'll be discussing the research and data backed evidence supporting the new and more ambitious energy metric, and why it is vital to ending energy poverty.
Feature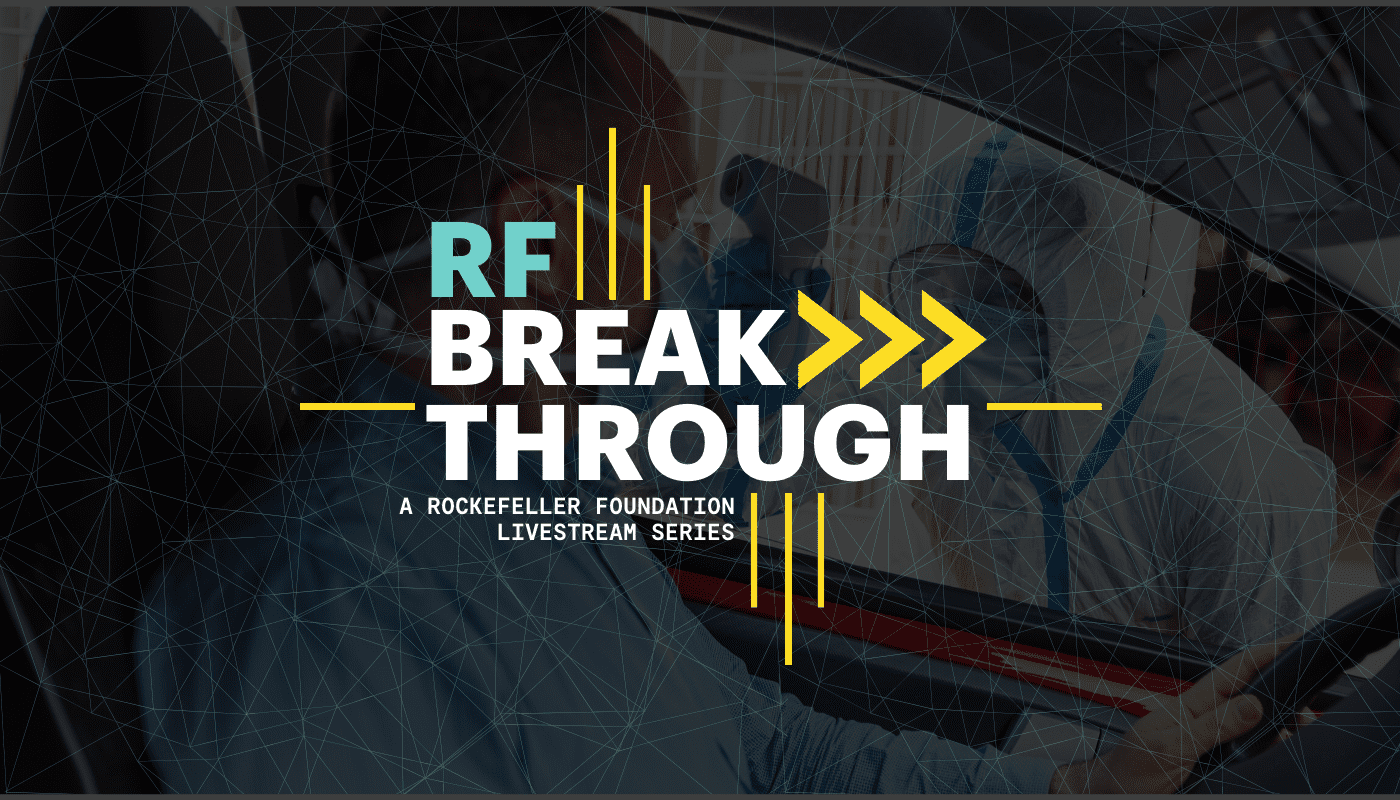 #RFBreakthrough
From the latest National Covid-19 Testing and Tracing Plan to groundbreaking learnings in artificial intelligence, nutrition, climate change, equity and last-mile electrification, our experts converge to solve pressing problems, improve lives and unleash human potential across the globe. Sessions will be broadcasted live across The Rockefeller Foundation's social media pages on Twitter, Facebook, LinkedIn and […]
More