Small businesses are struggling to recover from Covid-19, and Black-owned businesses are among the hardest hit. Further complicating the recovery for these businesses is the fact that they typically have the hardest time gaining access to capital. Literally, landscapes will be changed, and communities left struggling unless avenues and methods for increasing access to capital are embraced.
Feature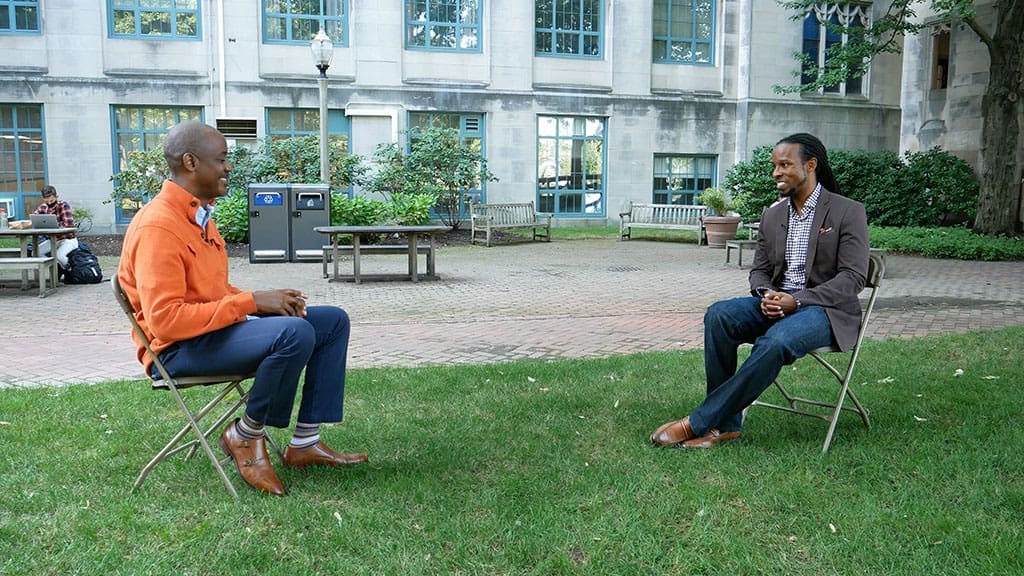 A Conversation on BU's Campus: Illuminating the Racial Pandemic Within the Viral One
The Rockefeller Foundation's Otis Rolley, Senior Vice President, U.S. Equity and Economic Opportunity Initiative, met with Dr. Ibram X. Kendi, Founder of the Center for Antiracist Research. The two discussed the goals and urgency of the Foundation's $1.5 million grant to Boston University's Center for Antiracist Research Center.
More