Welcome to Lima, Peru, year 2050.
An urban farmer and food activist, Sara is known in Lima for her ambitious goal: to help transform 20% of the city's rooftops into farms. Each morning she starts the day by going over the vision of what she wants for her community and reminding herself of what is needed to make an impact.
This is a practice she started in 2035, which was the 500th anniversary of Francisco Pizarro reaching Lima and choosing it as his new home and capital to Spain's most extensive Viceroyalty, or governed territory. When Lima was first reached by the Spanish colonizers, it was described as a "verdant landscape of farmland, fruit orchards and lush hills with abundant flora and fauna." From a young age Sara has been inspired to restore this reality.
When she was only 12, Sara took her vision of restoring Lima to social media. She quickly captured  the public's imagination and built a global community that grew to half a million followers before her 20th birthday. Her daily posts demystify urban agriculture for people of all ages, making it seem easy, fun and beautiful.
Now an adult, Sara continues to inspire thousands to grow, eat and share more wholesome foods. Backed with a degree in agronomy and a recently-earned TED fellowship, she is confident that her childhood dream of a regenerative Lima that looks green from space will come to life.
It's not often that Sara shares the story of her origins, and yet it is a history that Sara is proud to have as her own. Born to indigenous farmers fleeing rural poverty in Andahuaylas, a province in the heart of the Peruvian Andes, her father, Leocadio, led a group of more than 200 families who claimed 15 hectares of Lima's bare land as their new home. They defied every expectation, transforming this patch of unforgiving desert into a lush, sustainable oasis, unlike most informal settlements in Lima that eventually devolve into urban slums. This community has become an icon for Sara's movement as the poster child for regenerative and healthy living in the world's driest megacity.
It is on the shoulders of her father's hard work that Sara continues to pave new paths forward. Inspired by artisanal "fog catchers" in Lima, Sara worked with partners to develop and promote a government program to harvest water from lomas (fog oases) and to transform these areas into water farms. Now millions of people living in Lima's deserts slums have access to running water.
Through the work of activists like Sara, communities throughout Lima are becoming healthy and resilient oases.
This Vision for 2050 empowers the people of Lima to usher in a regenerative and nourishing future. Through harmonizing agricultural traditions with modern technology, this Vision aims to unlock bountiful dividends for the community, society and nature.
Set in the northernmost tip of the Atacama Desert, Lima is the driest megacity on Earth. Lima's slums were established after mass migration from the Andes region to Lima beginning in the 1940s.  Today the slums are home to four million people who live in an arid and dry landscape, and who lack access to nutritious food. It is estimated that 35% of children are anemic and 65.9% of adults are overweight or obese.
In addition, two million residents lack access to running water and depend on private water trucks that can charge up to 20 times what affluent neighborhoods pay for their city water.  Without universal access to clean water for drinking,  preparing food, or for personal hygiene, no food system can be healthy. The people of Lima are in desperate need of climate-resilient solutions to provide equitable access to running water.
The Lima Vision showcases how by the year 2050:
All residents of Lima have equal access to running water, and water resources are protected for future generations.
Desert slums are transformed into regenerative and nourishing urban farms.
Food hubs with community gardens and farmers' markets help to break down social divisions, enriching community life through the convening power of food.
Public green space has increased six-fold with widespread multifunctional ecological parks, and huacas (pre-Columbian temples) that have been transformed into food hubs.
Urban farms and public green spaces make Lima an emerald oasis again that can be seen even from space: a green "crown" on the northern tip of the Atacama desert.
The impact of the Vision goes beyond food: it is about creating unity, celebrating diversity, and embracing the oneness of humanity.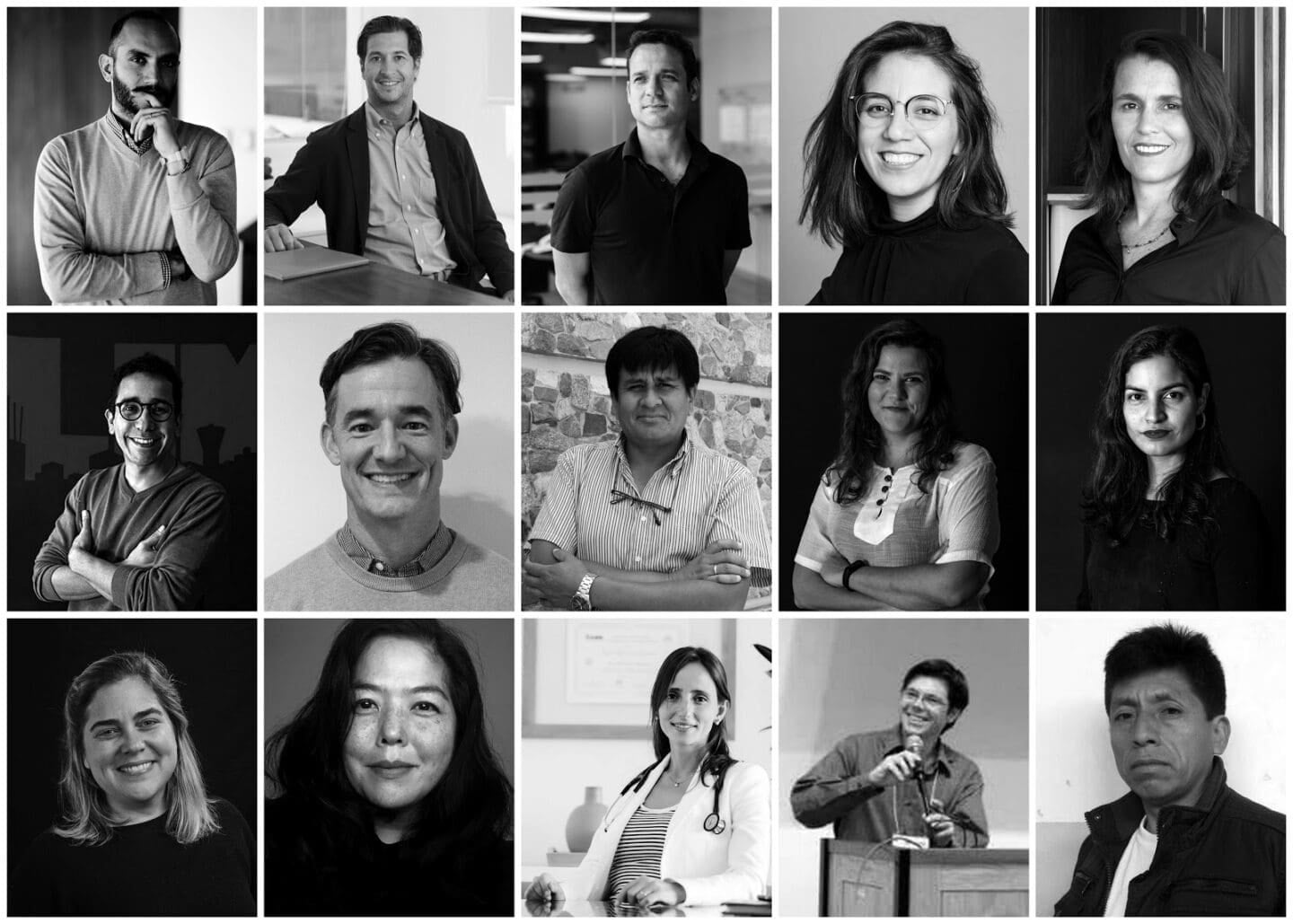 This Vision is brought to life by the International Potato Center and Grupo Alimenta. The team understands Peru's current food system challenges and is proactive in advancing a brighter future. Through the team's individual perspectives and collective passion, they share a goal of fostering holistic well-being for the millions of people populating Lima's desert slums.
Click here to explore the full Vision for Lima, Peru in the year 2050.
Explore More Visions From The Prize Finalists