Overview
Supporting a More Equitable U.S. Food System
More than 40 million Americans are food insecure, including children, families, and veterans. The Rockefeller Foundation is working to support school meal programs and rapidly expand access to Produce Prescription programs, with a focus on communities of color that face systemic barriers accessing good foods. We're also putting in motion the shifts necessary to drive positive outcomes for health, climate, and equity in the long run by supporting Good Food policy, programs, and large-scale purchasing. Through our work, we are helping deliver nutritious foods to children and their families while advancing policies to transform the U.S. food system and improve health outcomes for everyone.
is spent on the U.S. food system, 3x the estimated spending

is annually spent on healthcare for diet-related diseases

Americans – more than one in three – has obesity, a potent risk for chronic disease
OUR CURRENT INITIATIVES
Delivering Good Food to children and their families while advancing policies to reduce the racial equity gap in nutrition, improve health outcomes and create shared prosperity.
INITIATIVE
Power of Procurement
Large institutions such as schools, hospitals, universities, and early childhood centers collectively spend billions of dollars on the food they serve each year. With that level of market influence, their purchasing choices shape our food system and the diets of millions of Americans. The Rockefeller Foundation is investing in programs that help these institutions set rigorous standards for the food they buy and serve to advance public health and the public good.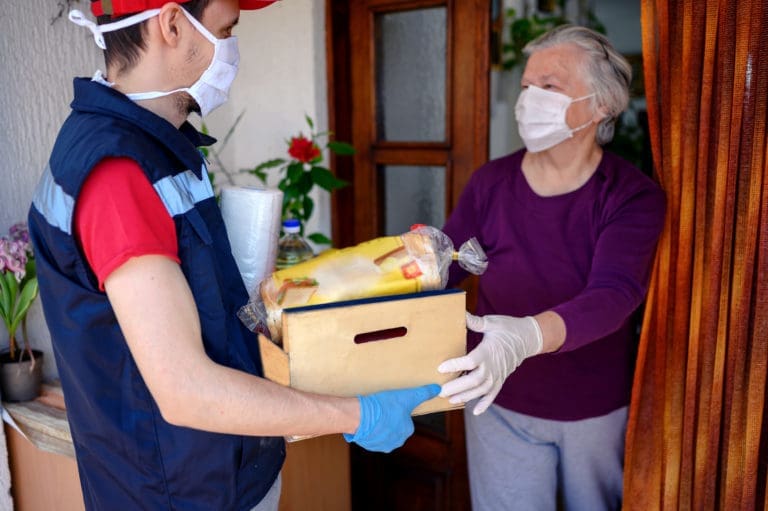 Our grantees have recruited rural and urban school districts representing over 4.5 million students and over $1 billion in annual food purchasing to help children eat more nutritious meals and begin to catalyze bigger changes to the food system. This work is continuously expanding to engage more school districts and other institutions into a unified effort for a nourishing, equitable, and sustainable food system.
INITIATIVE
Food is Medicine
Diet-related diseases (e.g. diabetes, cardiovascular disease, etc.) place an enormous burden on individuals, the economy, and national security, yet the health care system still places minimal emphasis on nutrition. The Rockefeller Foundation is investing in the advancement of 'food is medicine' interventions that help prevent, manage, and treat illness. With this approach, doctors could prescribe produce or healthy meals as easily as pharmaceuticals and reduce the need for expensive and invasive health services.
Integrating healthy food into the health care system can help more Americans thrive and bring down the nation's immense health care costs. The Rockefeller Foundation is supporting these efforts by investing in building evidence, supporting community-based programs, and advocating for policy change.
Policy and Advocacy
Policy plays an instrumental role in determining what we grow, who benefits from it, and how it affects our planet. The Rockefeller Foundation is helping policymakers better understand the impact of our food policy choices by advocating for greater investment in nutrition research and accounting for the true costs and benefits of our current diets.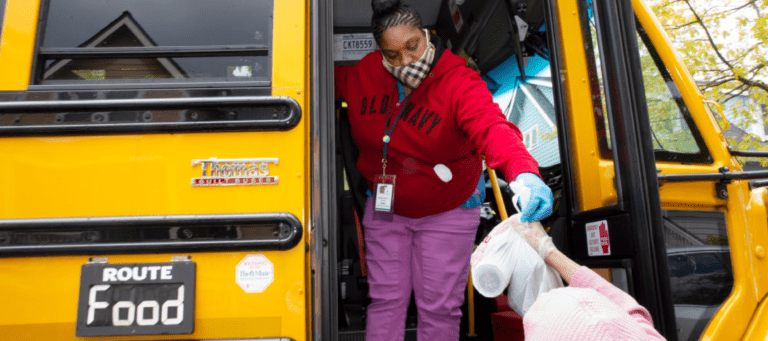 Through work like our True Cost of Food report – which found that Americans pay three times more than the cost of food in stores via increased health care, and the short- and long- term environment costs – we can better inform policy decisions to deliver Good Food to people everywhere. This includes bolstering Food is Medicine initiatives including Produce Prescription programs and the integration of food as a covered health care benefit to help patients gain access to foods that maintain and promote their health. Additionally, we are investing in school food programs as anchors of community well-being, integrating food and nutrition into the health care system, and elevating the importance of food policy as a lever for health, economic prosperity, environmental sustainability, and equity.
Our food system has succeeded at producing calorie-sufficient diets at a low-cost, but we must take the next step in improving nutrition to ensure better health for all.

Devon Klatell

Managing Director, Food Initiative, The Rockefeller Foundation
Feature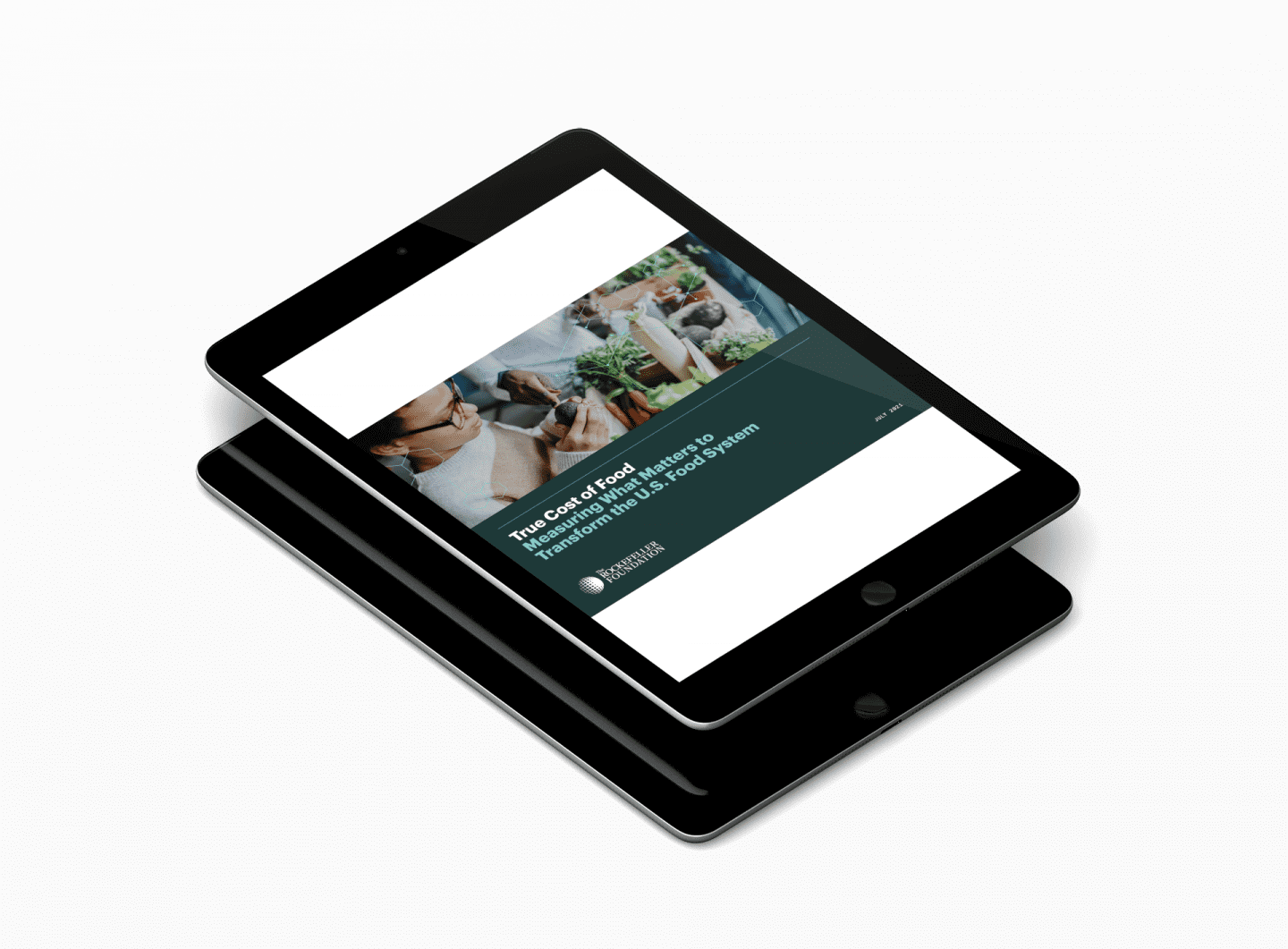 True Cost of Food: Measuring What Matters to Transform the U.S. Food System
The True Cost of Food in the U.S. In the U.S., food costs more than our receipt at the grocery checkout. Our food system rings up immense "hidden costs" from its impact on human health, the environment, and social and economic inequity. Consider this: In 2019, American consumers spent an estimated $1.1 trillion on food. […]
More
Report

True Cost of Food: Measuring What Matters to Transform the U.S. Food System

The True Cost of Food in the U.S. In the U.S., food costs more than our receipt at the grocery checkout. Our food system rings up immense "hidden costs" from its impact on human health, the environment, and social and economic inequity. Consider this: In 2019, American consumers spent an estimated $1.1 trillion on food. […]

Download PDF