Overview
Empowering Communities Worldwide
While significant progress has been made to expand access to electricity in undeserved, low-income communities worldwide, core challenges remain. That is why we are pioneering a groundbreaking enterprise with Tata Power called TP Renewable Microgrid, building innovative programs like Smart Power India and Smart Power Myanmar, driving progressive utility partnerships and the first project financing facility for multiple countries in Africa, and expanding access to reliable, renewable power for critical facilities in Puerto Rico.
people have no access to power worldwide

people will still be without power by 2030, at the current rate of progress

in sub-Saharan Africa today consume above 1,000 kWh per capita, the threshold for a middle-energy economy
Our Approach
At The Rockefeller Foundation, we are leading the development of large-scale, innovative partnerships, crowding-in investment, and piloting breakthrough and sustainable solutions to power the last mile.
I had mostly used non-electrical tools to do the woodwork. I now use electrical machines only. I have managed to triple my earnings by taking more orders and delivering faster.

Suresh Kumar Sharma

Accesses power via Tara Urja, the non-profit that operates the mini grid in Derni, Bihar, India
Milestone Tracking
Our Goals
As part of our commitment to end energy poverty by 2030 we are committed to empowering 10 million people with access to reliable, renewable power by 2022.
lives impacted in India & Myanmar

lives impacted in Puerto Rico
Meet our Partners & Grantees
We are proud to bring energy to millions of people. and we look forward to empowering communities across India by creating micro enterprises and opportunities for all people.

Praveer Sinha

CEO, Tata Power

Led by the Government's outstanding efforts, India has witnessed a massive transformation. Enhancing these efforts with actions that can enable the supply of quality electricity to the last mile is an ongoing task. SPI has been constantly striving to innovate and test solutions to enable quality and reliable access to its customers.

Jaideep Mukherji

CEO, Smart Power India

We believe in creating innovative solutions that are scalable, affordable and can quickly be deployed to address the urgent need to end energy poverty. The Utilities 2.0 partnership provides us an opportunity to pilot and learn, with a view of future rollout to drive household access from the current 25% to 60% by 2027.

Selestino Babungi

Managing Director and CEO, Umeme

Project finance is an established way to finance large infrastructure projects, but this is the first time it has been applied to rural mini-grids in Africa. We believe that this is key to unlocking more than $11 billion dollars for mini-grids needed from investors to connect at least 100 million people to power.

Gabriel Davies

Head of Energy Access, CrossBoundary

Beyond fixing energy issues, there is a lot more that needs to be done to help Indian communities. TPRMG will look to leverage the infrastructure that it establishes for its microgrid business by also offering potable water to the communities it supplies.

Manoj Gupta

CEO, TP Renewable Microgrid
FEATURE

The Global Energy Alliance for People and Planet aims to unlock USD100 billion in public …

SEE MORE

FEATURE

Single largest distributed renewable energy initiative aims to reduce 1 billion tons of …

SEE MORE

FEATURE

TP Renewable Microgrid Ltd. to become the world's largest microgrid developer and operator. TP …

SEE MORE
Feature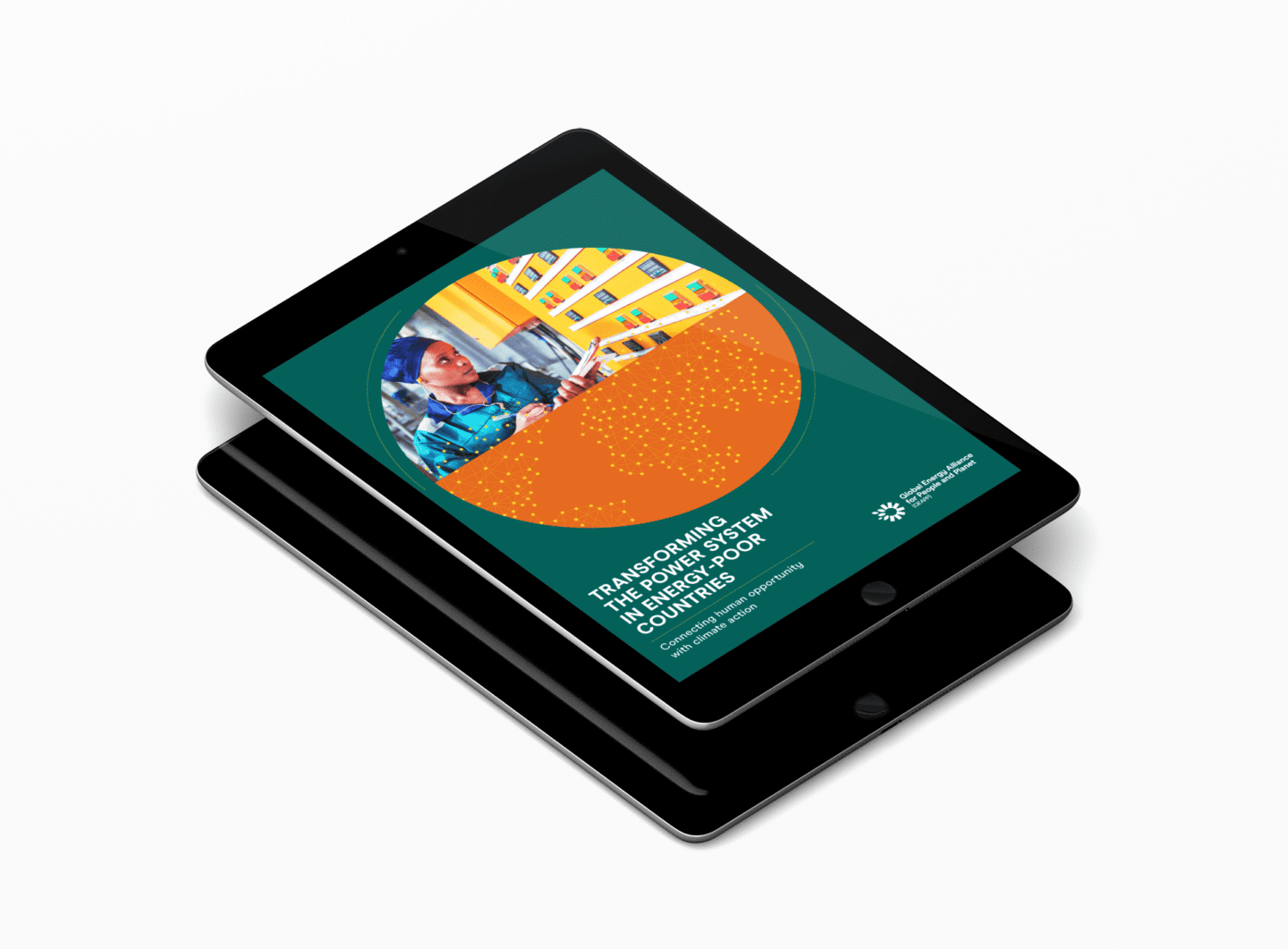 Transforming the Power System in Energy-Poor Countries
The world has long been at loggerheads over how to move forward most aggressively to combat energy poverty while also avoiding a looming climate crisis. The gathering of world leaders at COP26 presents a unique opportunity to address these twin energy challenges. By 2030, the cost of renewables will undercut fossil fuels almost everywhere. These […]
More