Overview
Advancing Regenerative Agriculture
The need for food systems that serve the planet is clear. That is why we are outfitting markets with clean and sustainable infrastructure and investing in smarter and more regenerative procurement practices that support the growth of small and medium-sized enterprises (SMEs) while renewing the planet. Through this work, we are helping to build more efficient and resilient supply networks that restore land and increase soil nutrients and organic content to deliver Good Food to vulnerable populations and create economic opportunity along the way.
people face acute food insecurity in the East African region

people are affected by severe land degradation in Africa, negatively impacting nearly half of all productive land

population, both urban and rural, depend on open markets for their food
Our Current Initiatives
Building more efficient, restorative, and resilient supply networks, strengthened by supportive policies, that deliver Good Food to all and protect the planet.
INITIATIVE
Accelerating Agriculture and Energy Innovation for Good Food
Small and medium-sized enterprises (SMEs) are the engine of economic and job growth in East Africa. While there is a clear market opportunity for healthy foods in the region, supply remains largely informal, with most of these foods sold through kiosks and innovation is dampened by lack of funding.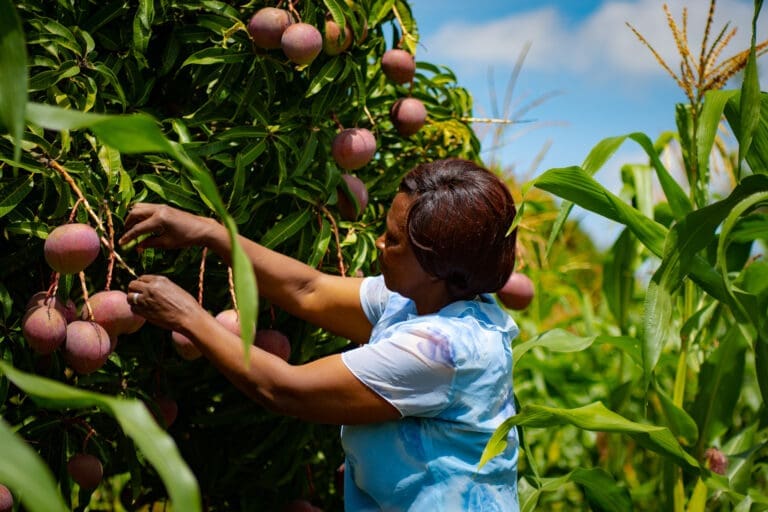 Through the Powering Agriculture & Good Food SME Innovative Accelerator, we are supporting the growth of local SMEs that are addressing issues of availability, equitable access, affordability, food safety, and that are scaling energy-efficient solutions in protective food value chains. We are also supporting large institutions to purchase and deliver Good Food to the people they serve.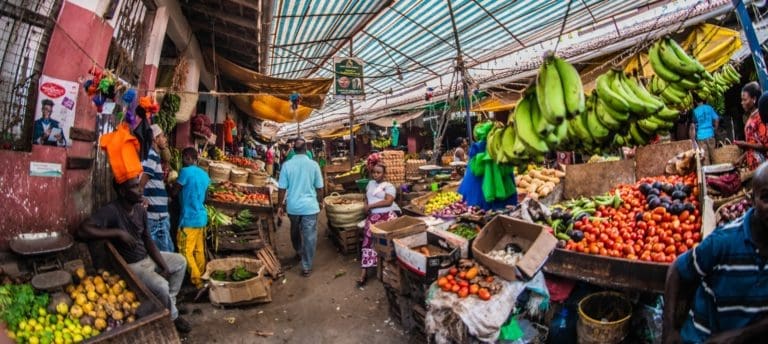 INITIATIVE
Good Food Public Purchasing
We are leveraging the power of institutional food procurement to deliver Good Food diets for all, especially to the most vulnerable. Grounded in a pragmatic nutrition-positive, budget-neutral approach.
Analogous to the price-based costing approach often used in the private sector, we work backward from existing institutional food procurement budgets to maximize the nutritional value of foods served, prioritizing sustainably sourced foods, while showing ways to do so that minimize expenditure. This enables healthier diets for more people and market opportunities for private-sector investment, ultimately leading to more sustainable, nutrition-sensitive supply chains in the food system. For example, we are working in Rwanda in partnership with school feeding programs to test the transition from processed to whole grains and supporting Food 4 Education to deliver beans that are high in iron and zinc.
INITIATIVE
Smart Food Markets
Open food markets in Africa are the source of food for over 90 percent of the population, serving both urban and rural populations. However, poor waste systems, scarcity of modern infrastructure, and degraded market space surroundings pose challenges in driving commerce and ensuring both food and human safety. The Rockefeller Foundation is helping to scale "Smart Markets" that will be restorative and regenerative by design—equipping markets with solar technology, water harvesting infrastructure, waste management systems, and strengthening supply networks to meet food needs for all.
Learn More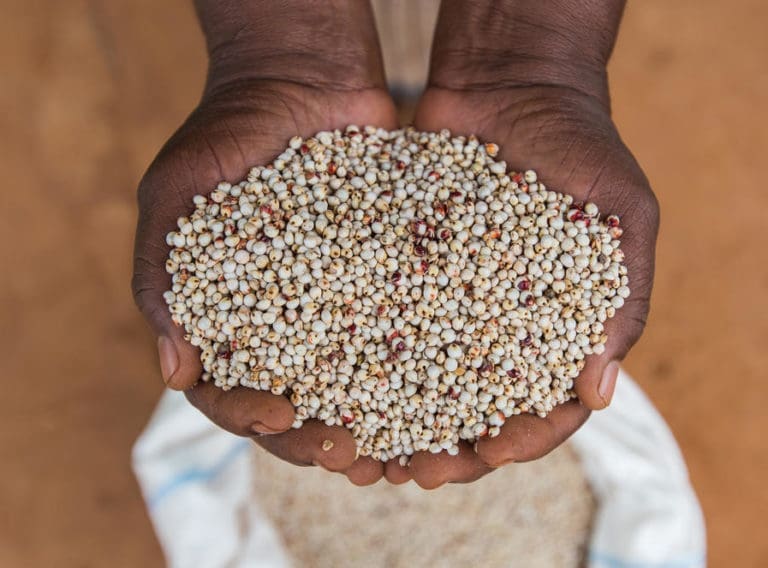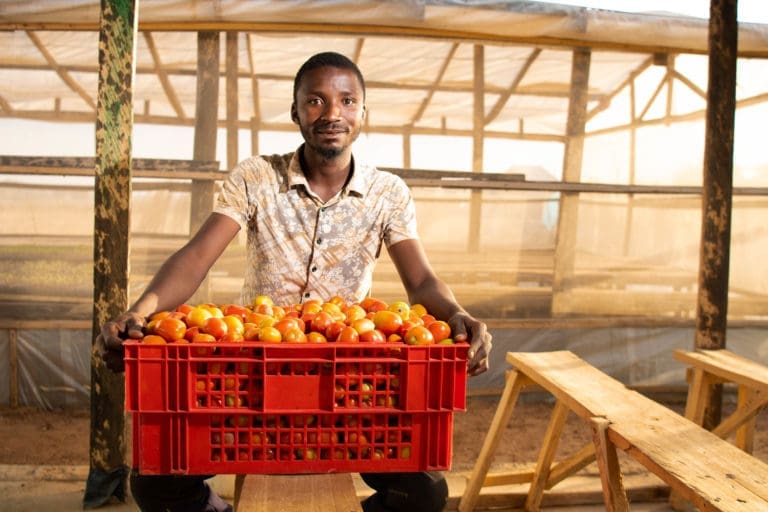 INITIATIVE
Institutional Partnerships
Maize is a staple food for most families in Rwanda, however, most of the Maize consumed is unfortified and lacking in vitamins essential to nutrition. In partnership with the World Food Programme (WFP), the Foundation is piloting a program that integrates fortified wholegrain maize into school lunches in Rwanda. The program supports more than 13,500 schoolchildren in one of the most food insecure regions of the country, with plans to increase to support 41,000 children in 49 schools.
The partnership has supported healthier and stronger lives for children like Julienne, a 15-year-old student in at Kibirizi primary school. Increasing access to nutritious foods is a key component of the Government's priority to reduce malnutrition rates in the country from 33 percent to 20 percent by 2030
The Foundation is also advancing institutional procurement in school feeding programs in Burundi and in Kenya, where we are supporting Food 4 Education to diversify school meals and improve nutrition consumption with foods like beans that are high in iron and zinc.
As part of the commitment to reach hundreds of millions of people with nourishing food, while improving sustainability of the global food system, The Rockefeller Foundation has supported the Alliance for Green Revolution in Africa to advance science in human nutrition and food production.
Feature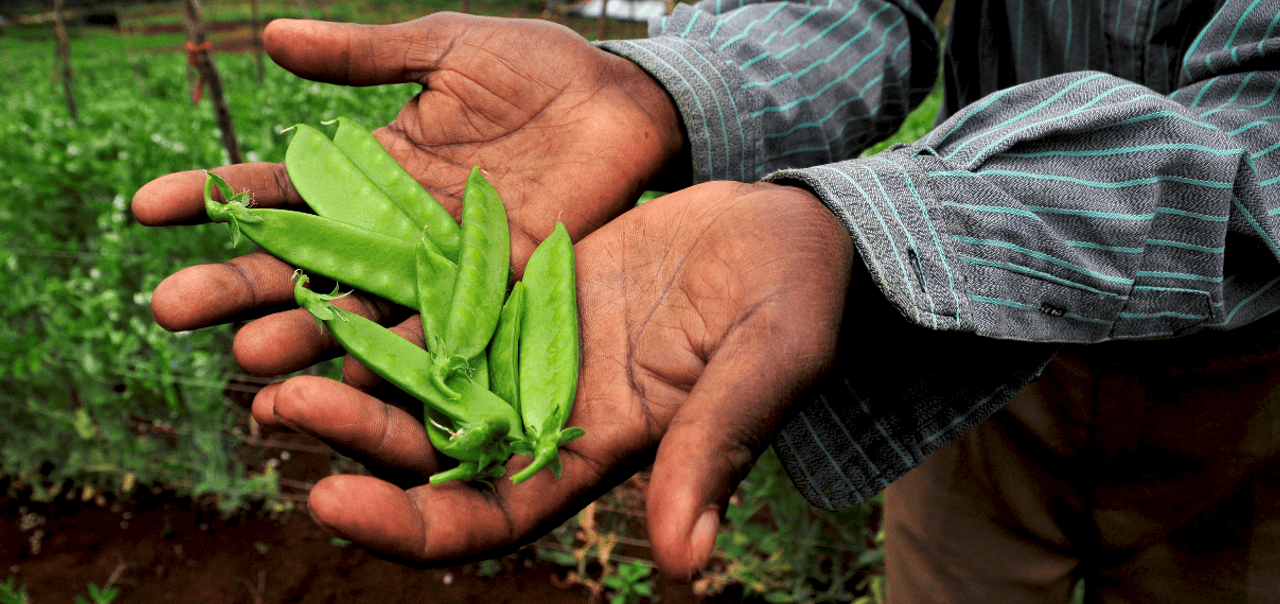 FS-TIP Food Systems Analysis Toolkit
The FS-TIP Food Systems Analysis Toolkit helps users conduct a landscaping and diagnostic analysis of a country's food system. It contains guidance, tools, and templates to enable the generation of a systematic, thorough and comprehensive picture of a national food system. Such a picture provides a solid fact base foundation from which country policy-makers and […]
More