New evidence from RAND Corporation and Mathematica, commissioned by The Rockefeller Foundation, finds that regular Covid-19 testing in primary and secondary educational settings is critical to getting students and teachers back to in-person instruction. The reports include early results from six K-12 testing pilots, funded by the Foundation and facilitated by a Memorandum of Understanding between the Foundation and the U.S. Department of Health and Human Services, and an independent assessment of school testing programs across the country. The two reports provide cross-cutting considerations and implications to guide other schools and districts across the country that are considering implementing Covid-19 testing:
Covid-19 Antigen Testing in K-12 Schools: Early Lessons from Six Pilot Sites
As a result of the Memorandum of Agreement between the Foundation and HHS signed in October 2020, the government agency supplied 140,000 Abbott BinaxNOW Covid-19 antigen tests to support six pilot projects in Louisville, Kentucky.; Los Angeles, California; New Orleans, Louisiana;  Tulsa, Oklahoma.; the District of Columbia; and State of Rhode Island. The Mathematica report offers new guidance for schools based on lessons learned from 335 school-based testing sites nationwide and the experiences of education and public health leaders who implemented school-based testing through The Rockefeller Foundation's K-12 Testing Protocol Demonstration Project developed by the Duke-Margolis Center for Health Policy and the Johns Hopkins Center for Health Security. The pilots surfaced several key considerations about the acceptability, feasibility, effectiveness, and sustainability of designing and setting up school-based testing programs.
Report

Covid-19 Antigen Testing in K-12 Schools: Early Lessons from Six Pilot Sites

The Covid-19 pandemic has required many students across the United States to begin the 2020 school year online. Experts estimate the impact on students' learning to be significant, with long-term learning losses potentially shaping children's educations for years to come. It is thus critical to identify strategies to keep schools open in a safe way […]

Download PDF
Covid-19 Testing in K-12 Schools: Insights from Early Adopters
The RAND Corporation report serves as a compilation of promising practices from a review of Covid-19 testing programs implemented by K-12 schools nationwide and a deep dive of 10 schools, districts, and states who were early adopters of Covid-19 testing. It includes recommendations to school leaders, district officials, and policymakers on how to make widespread Covid-19 testing in schools feasible, acceptable, and effective.
The experiences of early adopters of Covid-19 testing show that regular testing can be effectively integrated into schools' Covid-19 response plans and can help families and staff feel comfortable participating in in-person instruction. In a RAND survey of nearly 1,000 former public-school teachers, roughly half of teachers who quit teaching due to Covid-19 report that they would be willing to return if there were widespread vaccination or regular Covid-19 testing.
However, even for the most well-resourced districts and schools, launching a Covid-19 testing program was a major undertaking that required access to rapid-turnaround tests, additional staffing or strong partners for logistical support, technical assistance for the design and execution of testing programs, and a strategy for successfully engaging the school community to participate in testing.
Report

Covid-19 Testing in K-12 Schools: Insights from Early Adopters

Nearly one year into the Covid-19 pandemic, K-12 schools across the country are struggling to remain open for in-person instruction. Inequities in academic outcomes are widening, with the most disastrous potential outcomes for students in higher-poverty schools and those who are learning remotely. Children's social-emotional health is profoundly affected, and teacher morale is suffering. In […]

Download PDF
Feature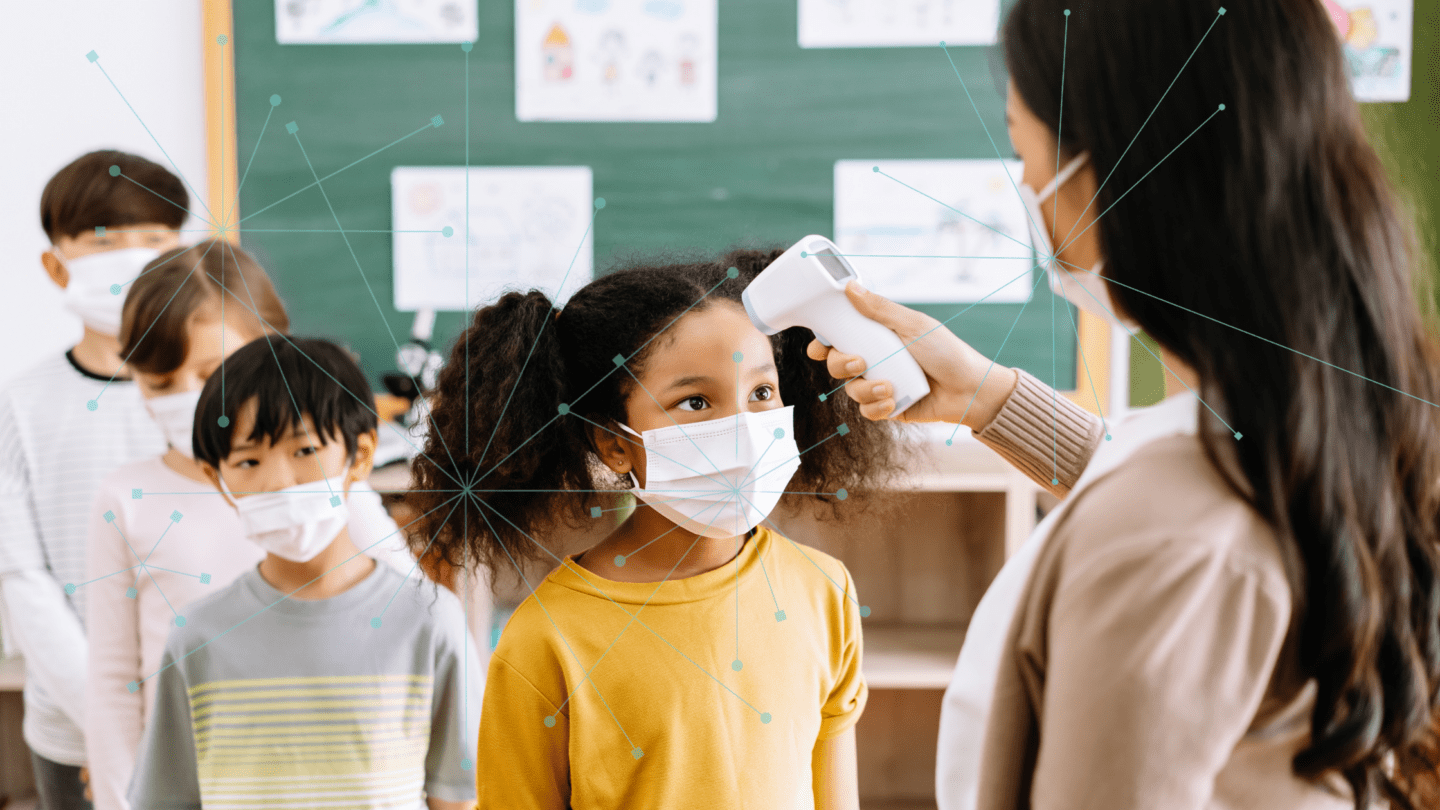 Press Releases
Research Commissioned by The Rockefeller Foundation Strengthens Evidence Base for Reopening K-12 Schools with Robust Covid-19 Testing Programs
Adding a weekly testing regimen can reduce in-school infections by 50% and increase confidence in safety for staff and families Half of teachers who quit teaching due to Covid-19 report that they would be willing to return if there were regular Covid-19 testing or widespread vaccination New York | February 4, 2021 – With the […]
More