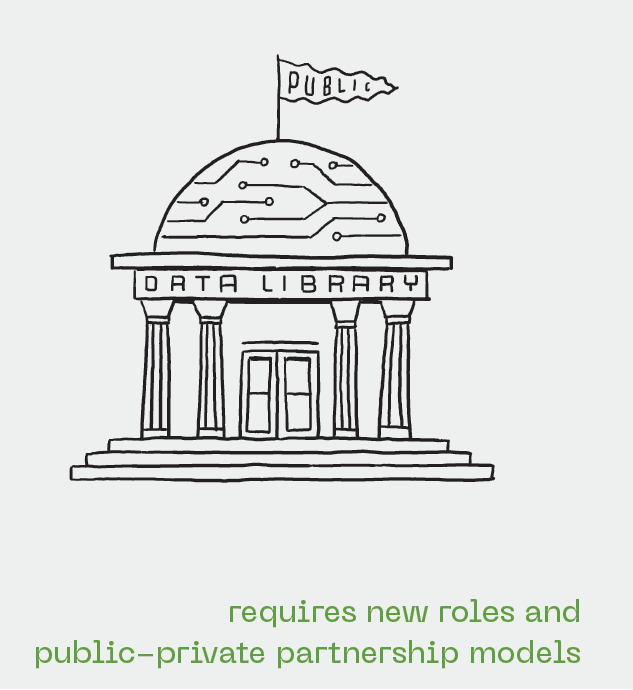 Data collaboratives and chief data stewards can help forge alliances and scale AI's use for higher purposes
Most observations of our data era's shortcomings focus on the misuse of data. But our failure to capture and apply existing data for the public good is a glaring gap in our discourse.
Indeed, abundant opportunities to reuse data for benevolent ends lies in, for instance, call and online purchase records, as well as in sensor and social media data that is increasingly used for AI applications. In most cases to date, these types of data are stored and controlled by companies. But functional and responsible access to such timely and comprehensive data sets can help public agencies and researchers develop algorithms that transform how we make decisions and solve public problems. If designed properly, AI can also help public service providers better target those who need services, and it can reduce costs over time. Better insights from better
data help governments better understand what works and where those in real need are, thereby cutting waste and avoiding misuse of public services.
To capture and harness the power of data and AI to improve people's lives, we need to understand and find ways to unlock and responsibly reuse private data for the public good through new types of partnerships and a dedicated profession that would initiate and manage such alliances. So important is this sort of work that it calls for a new C-level executive who would report regularly to a company's CEO and board, just as chief operating officers or chief financial officers do today. We call this new role, chief data steward. Collectively, these new officers would share and scale their efforts through new alliances we call data collaboratives.

Data collaboratives: public–private partnerships for the data age
Globally, the work of data collaboratives is growing in scope, scale, and number. Data collaboratives have emerged from the ashes of disasters like earthquakes in Nepal and the spread of the coronavirus globally by sheer force of will and the fight to save lives. Now they are branching out beyond urgent, crisis situations. Data collaboratives have used, for instance, call-detail records to track mobility choices and trajectories among women and girls in Latin America to shore up programs that ensure safe transit. Facebook social media feeds are now shared with researchers to analyze the effect of social media on democracy and elections.
Data collaboratives draw on broadly dispersed data and expertise from government agencies, businesses, nonprofits, community groups and activists. Data collaboratives' potential to improve people's lives and strengthen democratic institutions stems from the variety and velocity of the data collected. But such data troves are often scattered within and across organizations and are poorly managed. This disconnect causes tremendous inefficiencies, increased risk of unauthorized access to personal data, and lost potential. Data collaboratives, when designed responsibly, can weave together otherwise siloed data and a range of expertise to match data supply with demand in a fair and transparent manner. That meshing would ensure that relevant institutions and individuals can use and analyze data in responsible ways that make possible new, novel social solutions.
Consider today's data collaborative shoots: They are in Santiago de Chile, where the Chilean government, nongovernmental organizations, UN agencies, a telecommunications operator and a university collaborated to analyze how cities are designed in ways that affect women and girls differently—for example, in the locations and availabilities of vital services like health-care clinics, schools, transportation, workplaces and areas that improve well-being such as parks. They are in West Africa, where humanitarian agencies quickly responded to new Ebola outbreaks because NetHope used data provided by the private, public, and humanitarian sectors to map the disease's trajectory. And they are global. A Google-Oceana-SkyTruth tie-up helped curb illegal fishing by tracking sea vessels' movements and actions through satellite imagery. These early efforts suggest that companies are ready to share anonymous data for vital services. Imagine the potential of this structure in public health, education, energy, economic development, or environmental ecosystems. With scale, a vision, and leadership, great things are possible.
But today, setting up such data collaboratives is often prohibitively costly. There are far too few precursors and champions to oversee their design or execution. To take on this herculean, complex task in a private-public context, businesses should appoint and empower senior executives or teams to identify and implement opportunities to unlock the public value of private data. We call individuals who play these roles, chief data stewards.
As society has evolved and new needs have emerged, businesses have consistently added new C-level titles such as chief innovation officer and chief sustainability officer. The need for transcompany and sectoral collaborations around data and its use for social good now warrants its own executive role. Anointing and charging these chiefs as cross-sectoral data collaborative leads can fast-track the discovery and pairing of problems that would benefit from higher-quality, more current or more comprehensive data—and from responsible access to the data vaults that contain these treasures. Classifying and cataloging organizations' data assets can bolster the efficacy and speed of the joint work of such alliances for more systematic, sustainable and responsible decisions. Systematically assessing the risks—and the risks of not providing access to data—also makes possible the more responsible use of important data assets.
By partnering with public-sector experts and researchers who desperately need—and can wring value from—such data, along with independent intermediaries and other ecosystem enablers, data stewards can lay the operational groundwork for effective collaboration. They can systematize, streamline and accelerate functional access to data for the public interest while ensuring alignment with business, corporate responsibility and societal priorities. As data scientists with links to government, they can also translate insights generated toward action and improved decision-making.
In short, data stewards can unlock the positive potential of our data age and accelerate functional access to private data. They represent an essential new link in the human–data collaboration chain.
Exactly what should such data stewards be doing, you may ask. To date, their remit elicits considerable confusion based on the misperception that, say, chief privacy, chief data or chief security officers may take on their core work. The data steward's role is somewhat broader. Although ensuring that data remains secure and its privacy protected is part of the work of trusted and effective data collaboratives, a data steward's real mission is harnessing private data for pressing social goals—while preventing harm.

Solving today's intertwined problems demands new ways to develop solutions. Leveraging data and AI for decision making and increased collaboration across sectors can unleash social innovation. Data collaboratives can solve day-to-day problems and respond to cataclysmic crises. Yet to ensure that these data collaboratives are systematic, sustainable and responsible, we need a new human infrastructure. Chief data stewards can champion private data for public-good purposes and channel its use to organizations that unlock its value to help solve pressing global problems. They are the missing keys to generate insights and solutions from data and AI that can transform our world in close partnership with those who can act and will be impacted.
Feature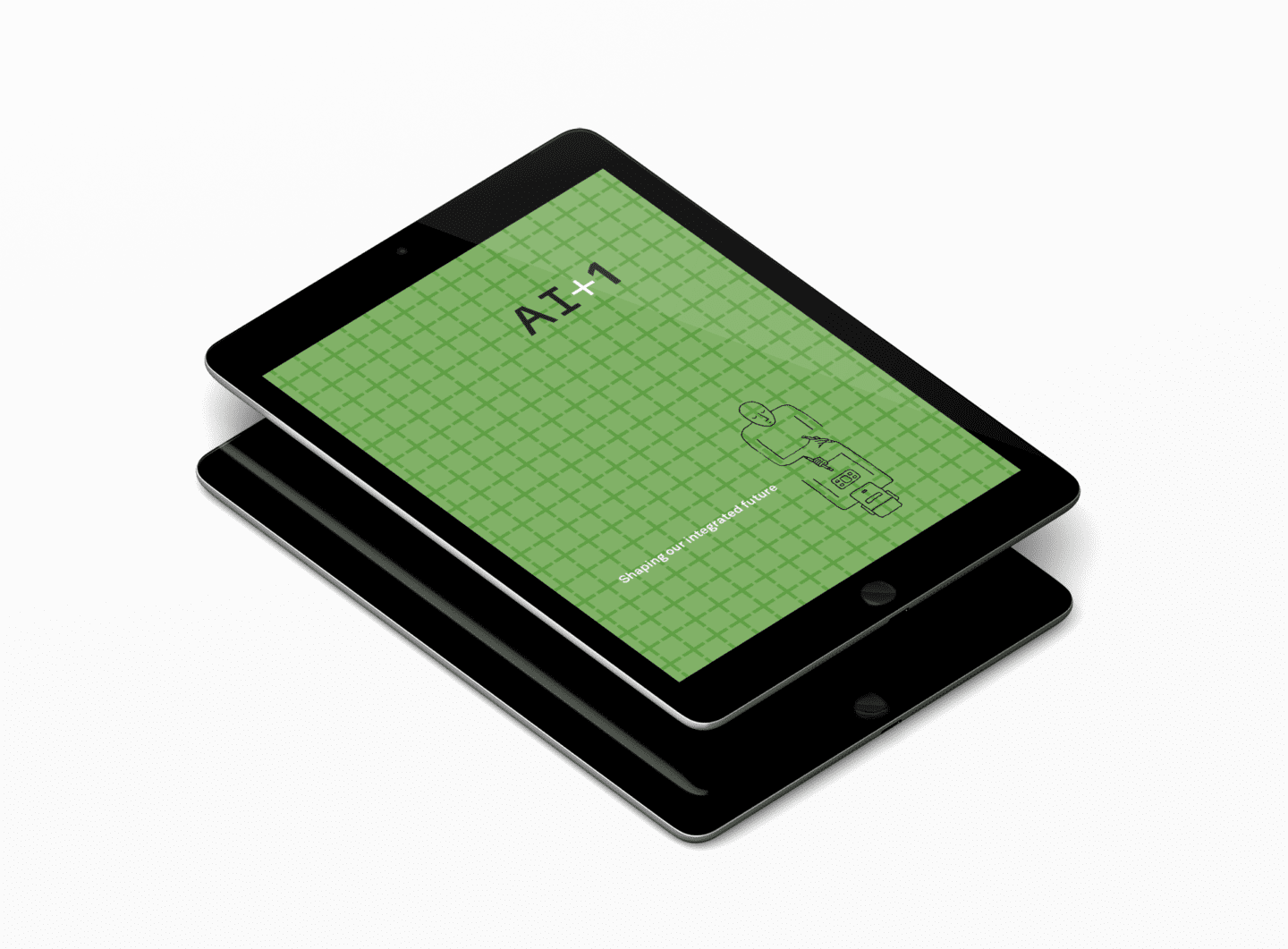 AI+1: Shaping Our Integrated Future
As we speak—and browse, and post photos, and move about—artificial intelligence is transforming the fabric of our lives. It is making life easier, better informed, healthier, more convenient. It also threatens to crimp our freedoms, worsen social disparities, and gives inordinate powers to unseen forces. Both AI's virtues and risks have been on vivid display […]
More
Report

AI+1: Shaping Our Integrated Future

The Rockefeller Foundation convened a unique group of thinkers and doers at its Bellagio Center in Italy to weigh one of the great challenges of our time: How to harness the powers of machine learning for social good and minimize its harms. The resulting AI + 1 report includes diverse perspectives from top technologists, philosophers, economists, and artists at a critical moment during the current Covid-19 pandemic.

Download PDF